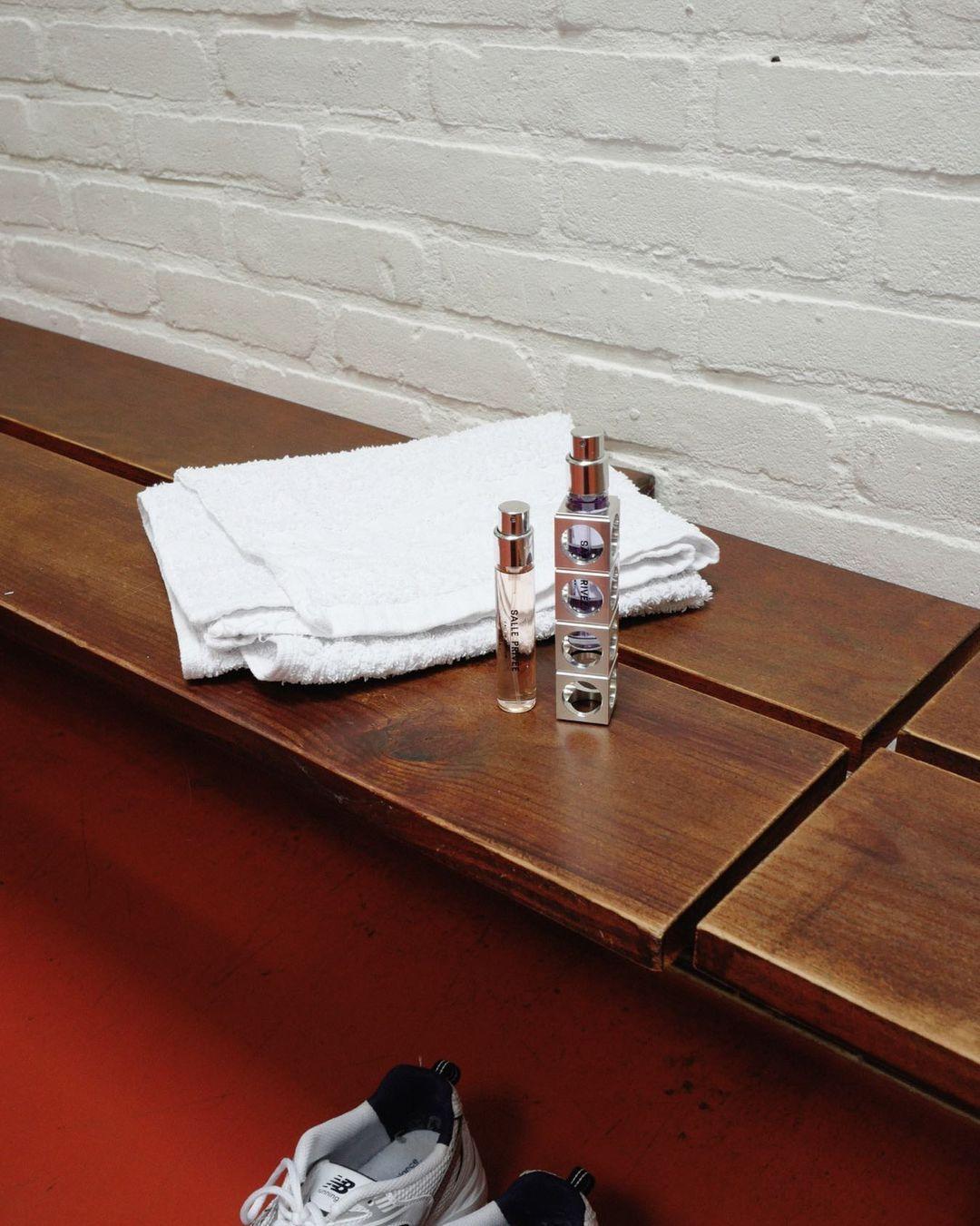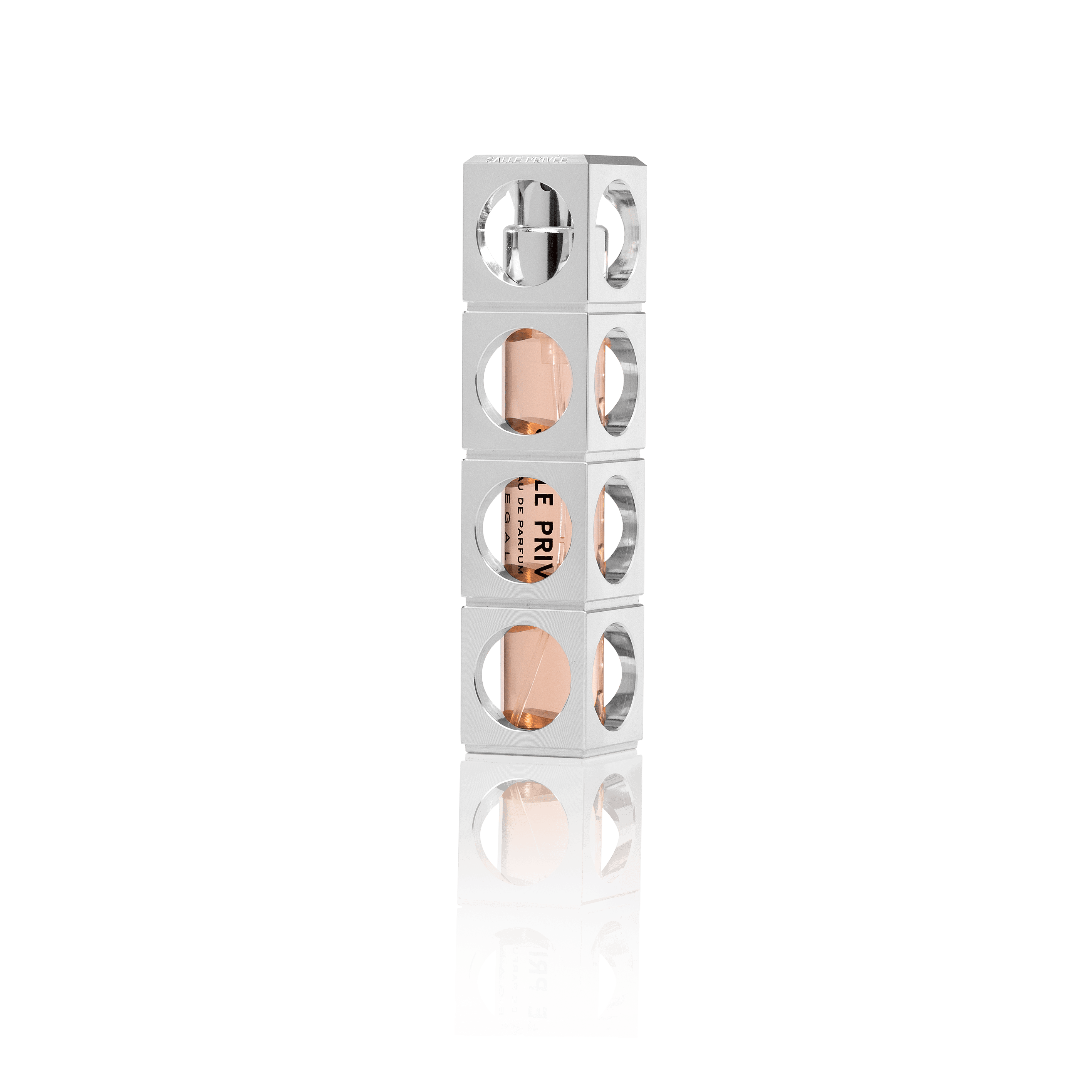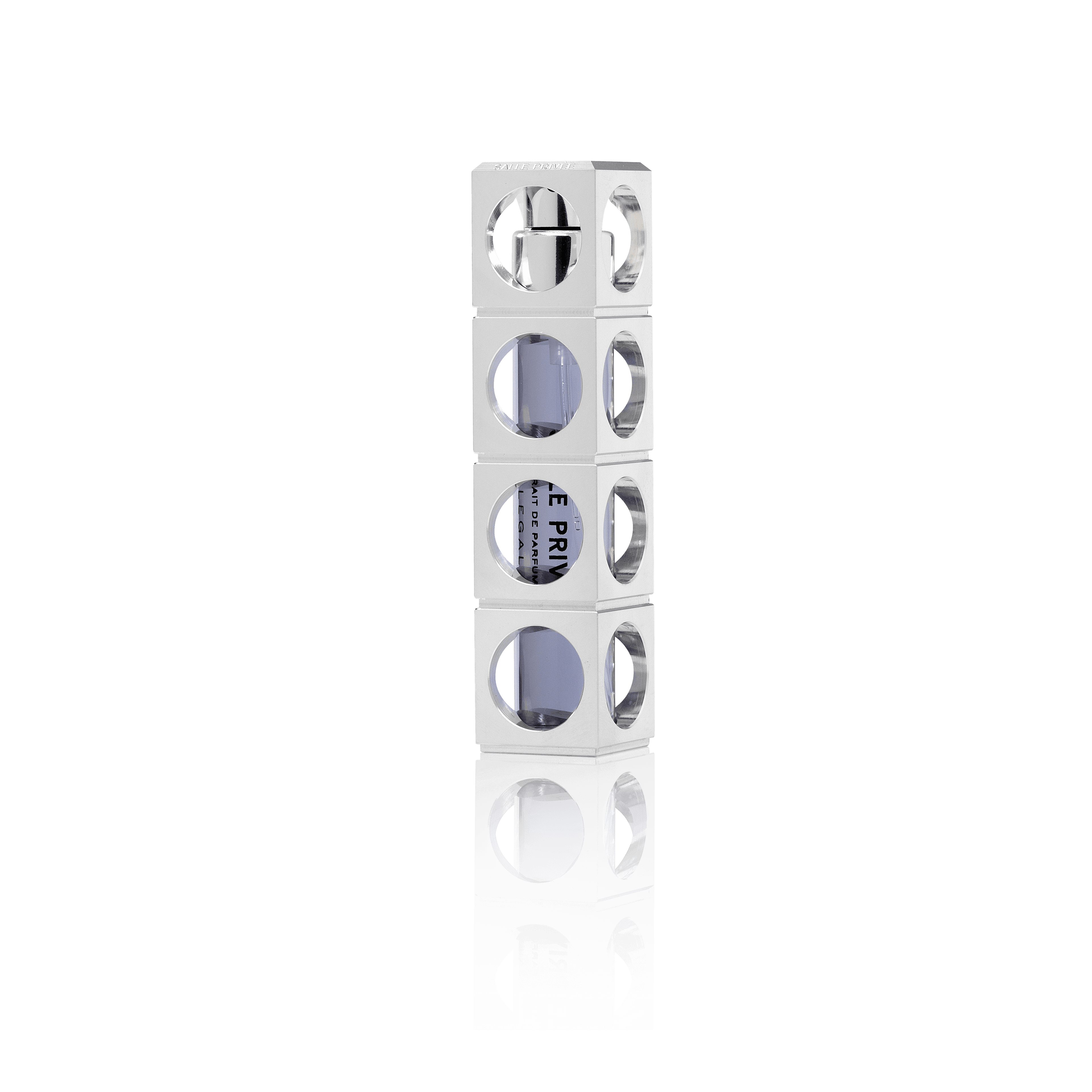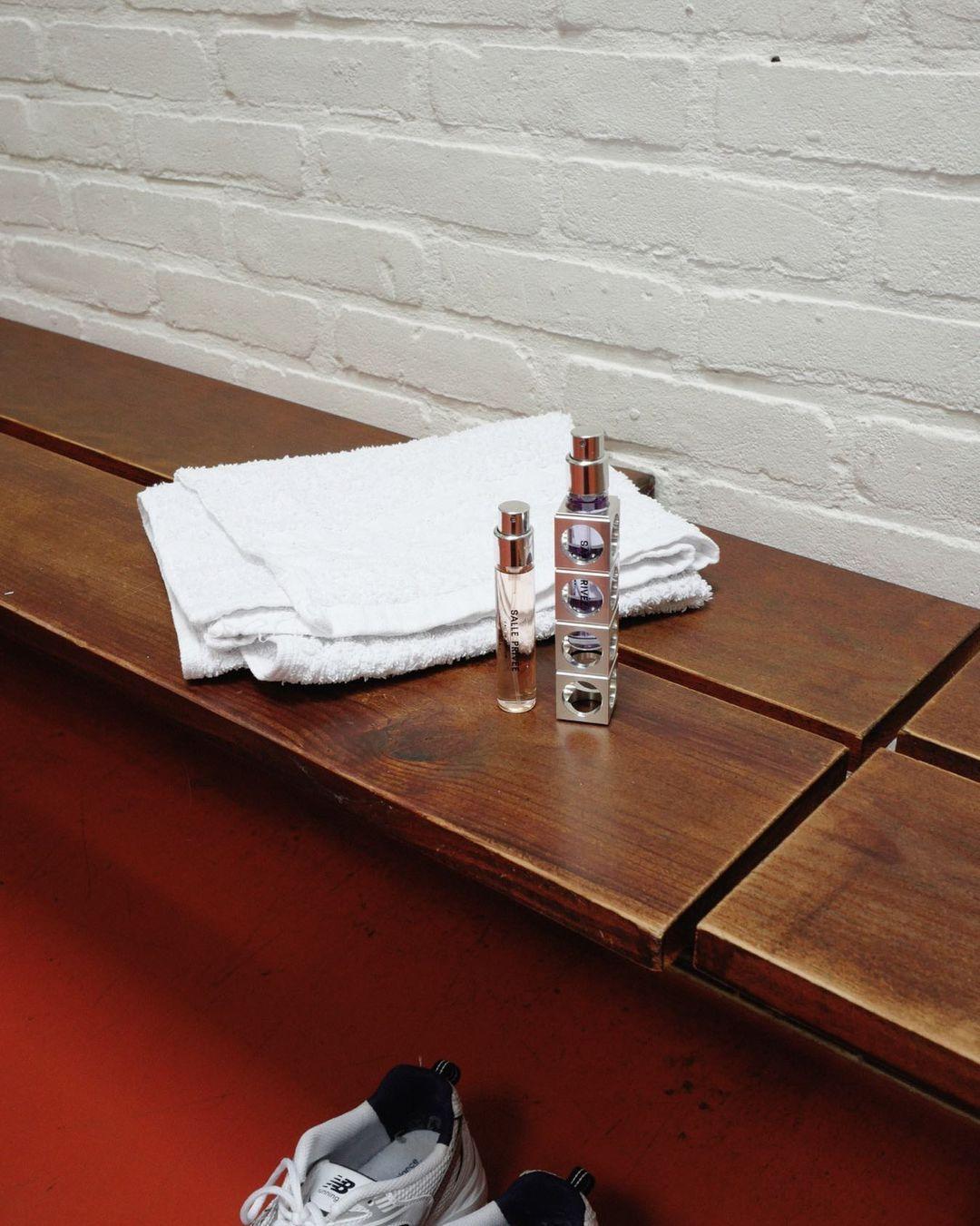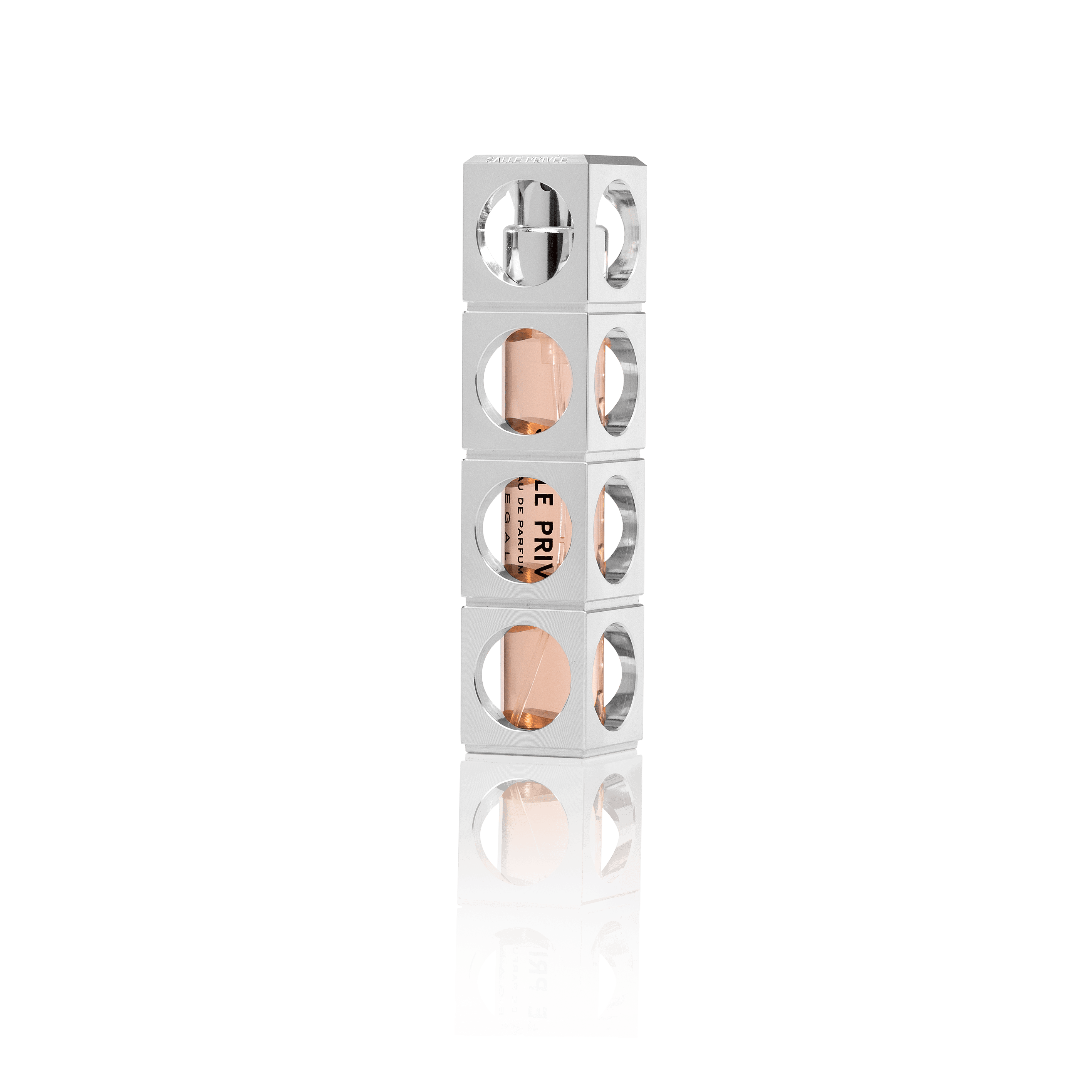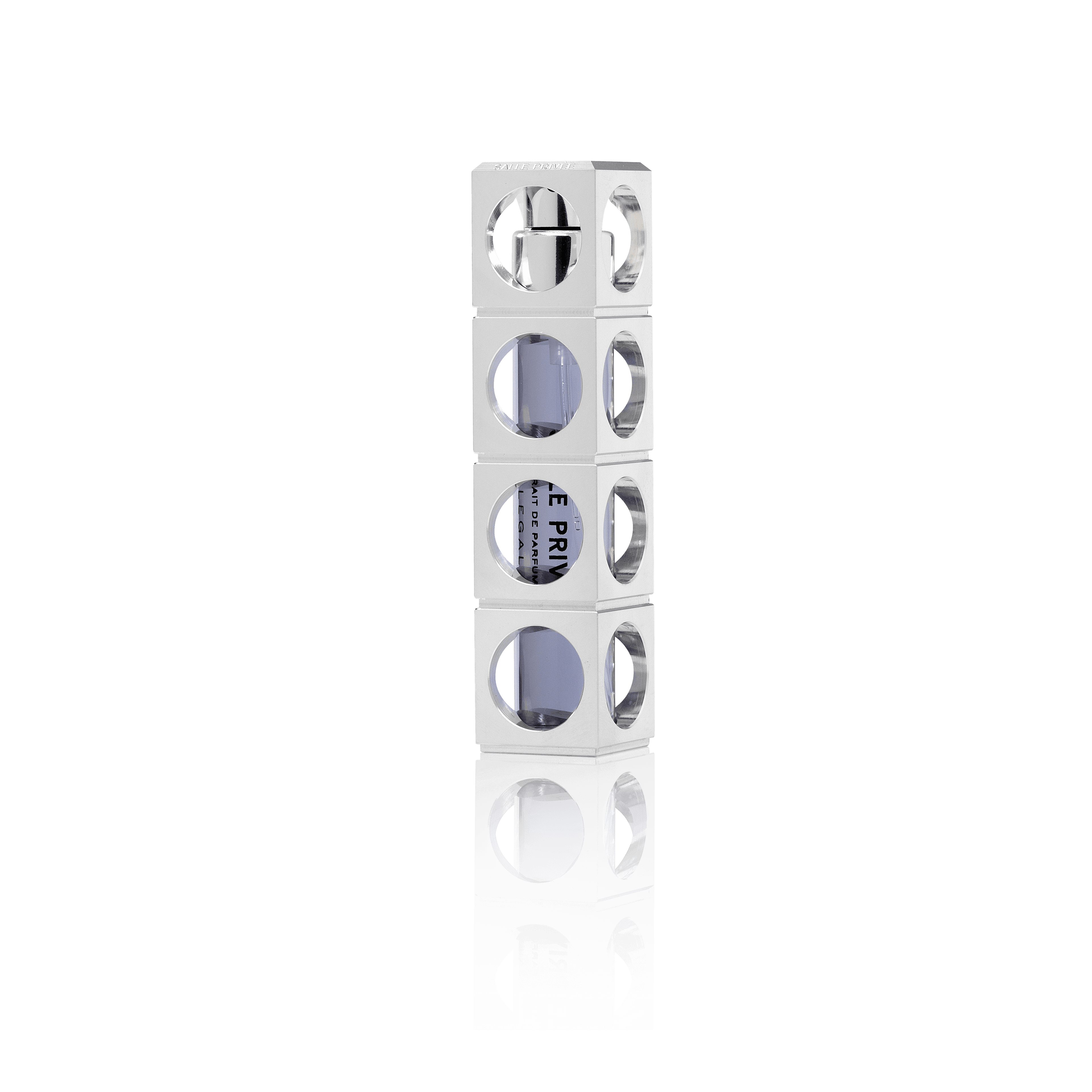 Salle Privee
CODE travel holder + Legal & Illegal - eau de parfum
 € 118
Daily worldwide shipping

Free shipping rates available

Free samples & gift wrapping
'CODE' is a high-tech, precision milled aluminium bottle holder designed to protect our precious 12ml travel size fragrance it encases. Travel fragrances now needn't be the 'lesser' of your collection inside this precision made, expertly crafted fragrance holder, made in an artisanal Dutch studio. Code features a charming design that's a pull-out conversation piece on-the-go or a distinctive design display in the bathroom or on your desk.
Cleverly designed without the need for a losable protective cap, Code keeps your 12ml SALLE PRIVÉE travel fragrance secure with its distinctive circle and square motif. Two travel fragrances have been sized to go inside the Code perfume holder: the vibrant and positive Legal as well as the sexy, boozy and smokey Illegal.
Salle Privée is committed to crafting and providing a ritzy lifestyle experience through its decors and its collection of sleek, but minimalist, elegance essentials. This eye for detail can be found in the wardrobe of their fragrances. Each and one of them is made to accentuate your personal style. The perfumes are inspired by the disruptive seventies, where design, art, and architecture took on an innovative twist. Clean design, minimal, transparant, surprising. Perfume designer Tanja Deurloo has created all fragrances in close cooperation with Patrick Munsters, the founder of Salle Privée.
Interested in the full sized bottles?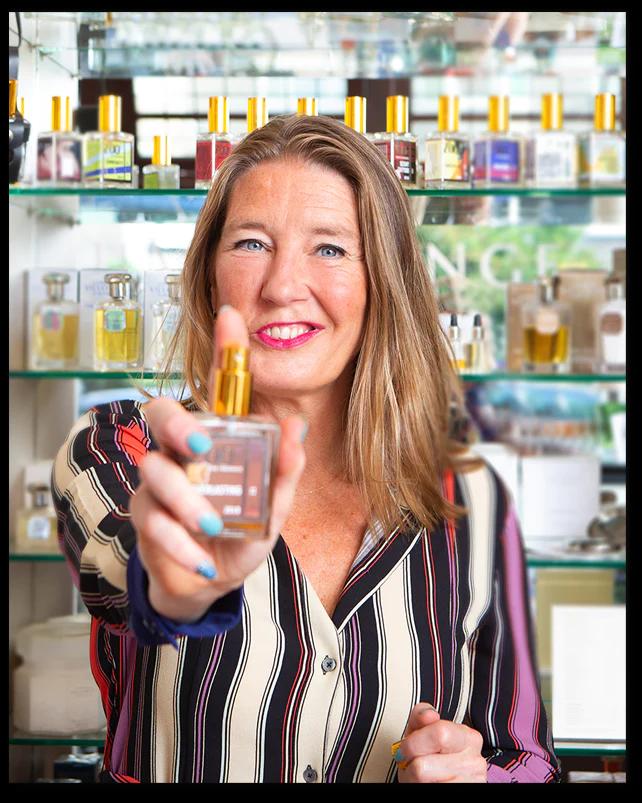 Tanja Deurloo
Tanja Deurloo is a perfume designer and fragrance expert. Fascinated by the senses, Tanja obtained her master's degree in Physical Organic Chemistry at the University of Utrecht. After almost 30 years of working for international companies in fragrances, personal care, food & beverages and chemicals, she decided to chase her dreams: to start her own fragrance company. Annindriya and Perfume Lounge were born in 2007 and 2009 respectively. Added, Tanja created all the fragrances for
Salle Privée
, a Dutch fashion and perfume brand, and for
Kenko
, an all-natural skincare and perfume brand.