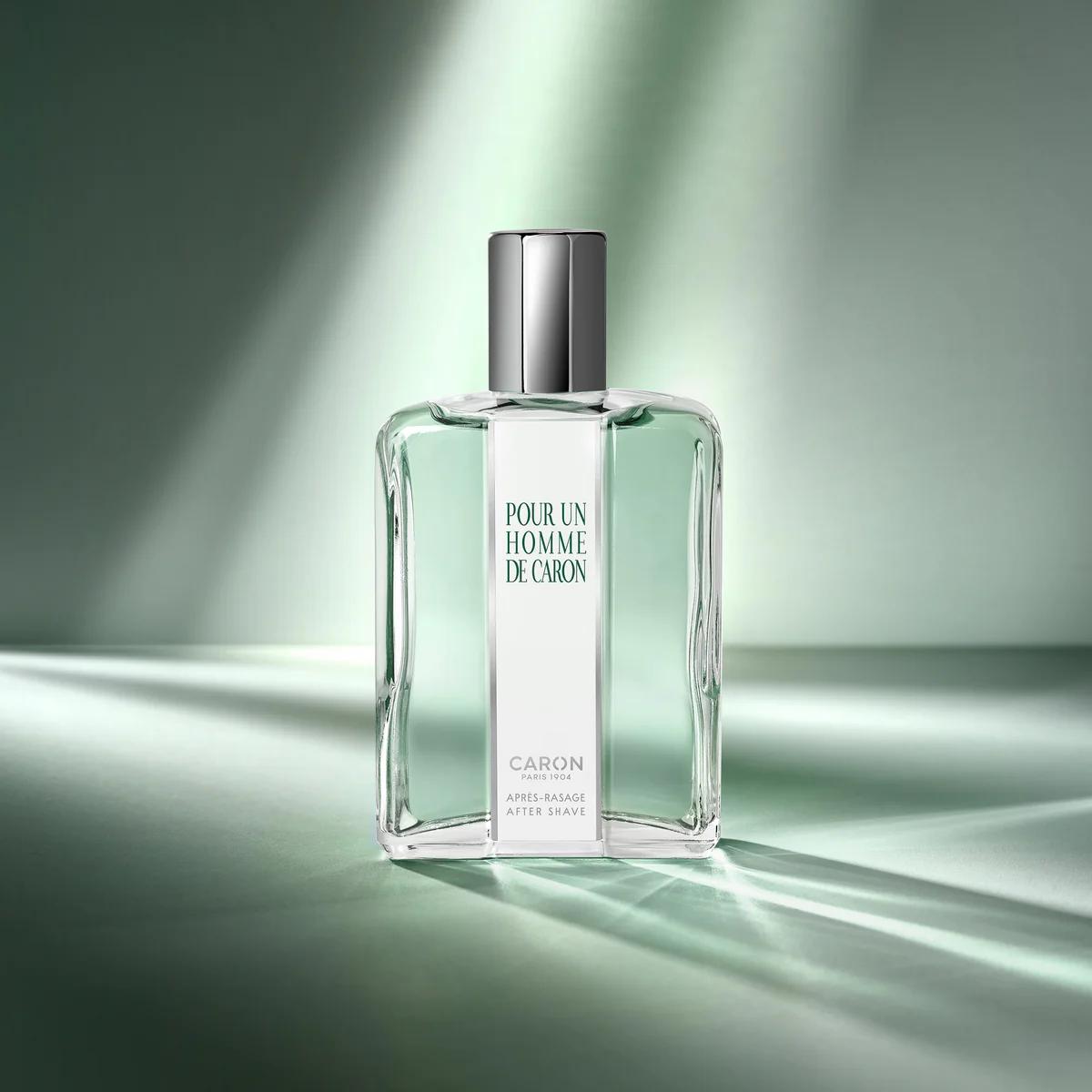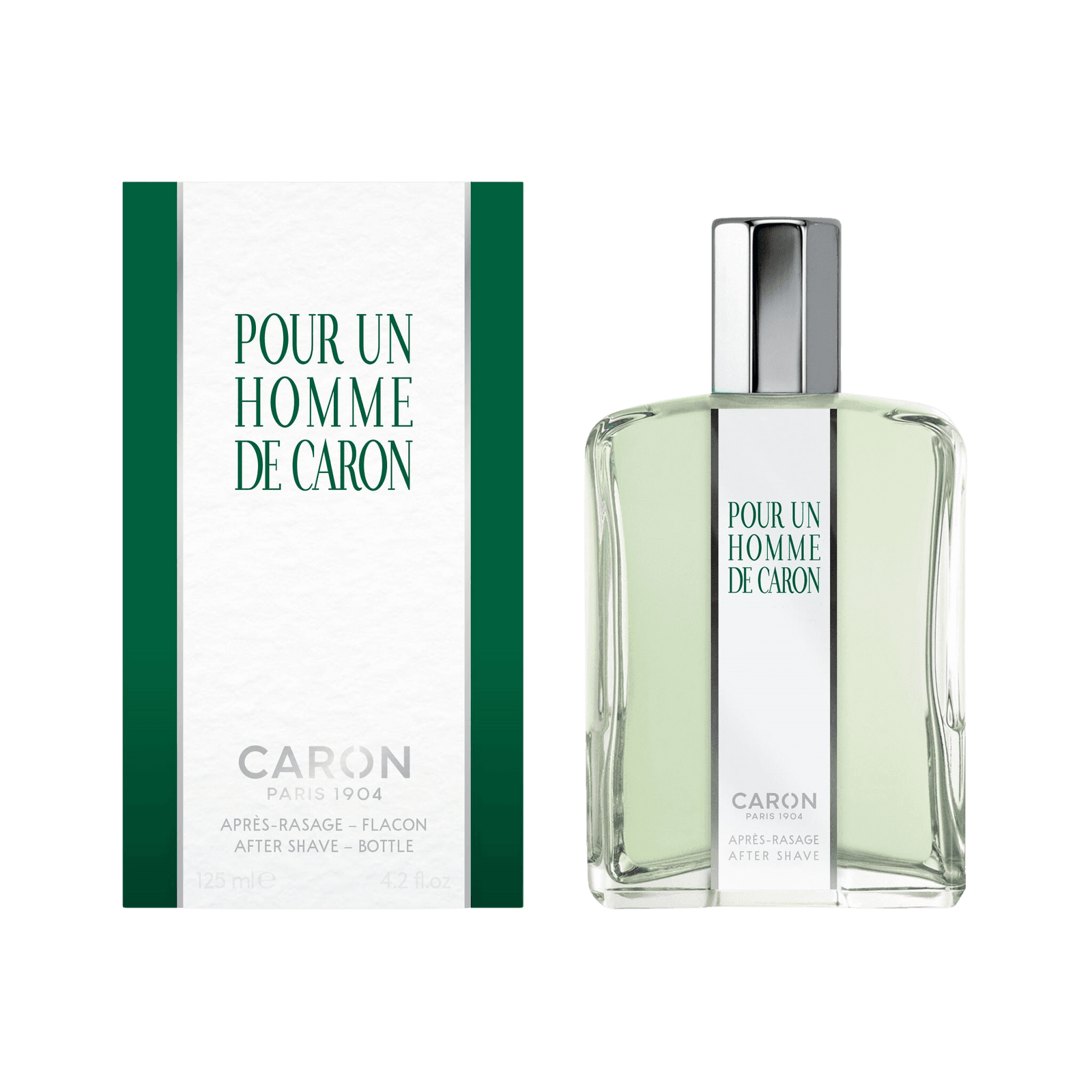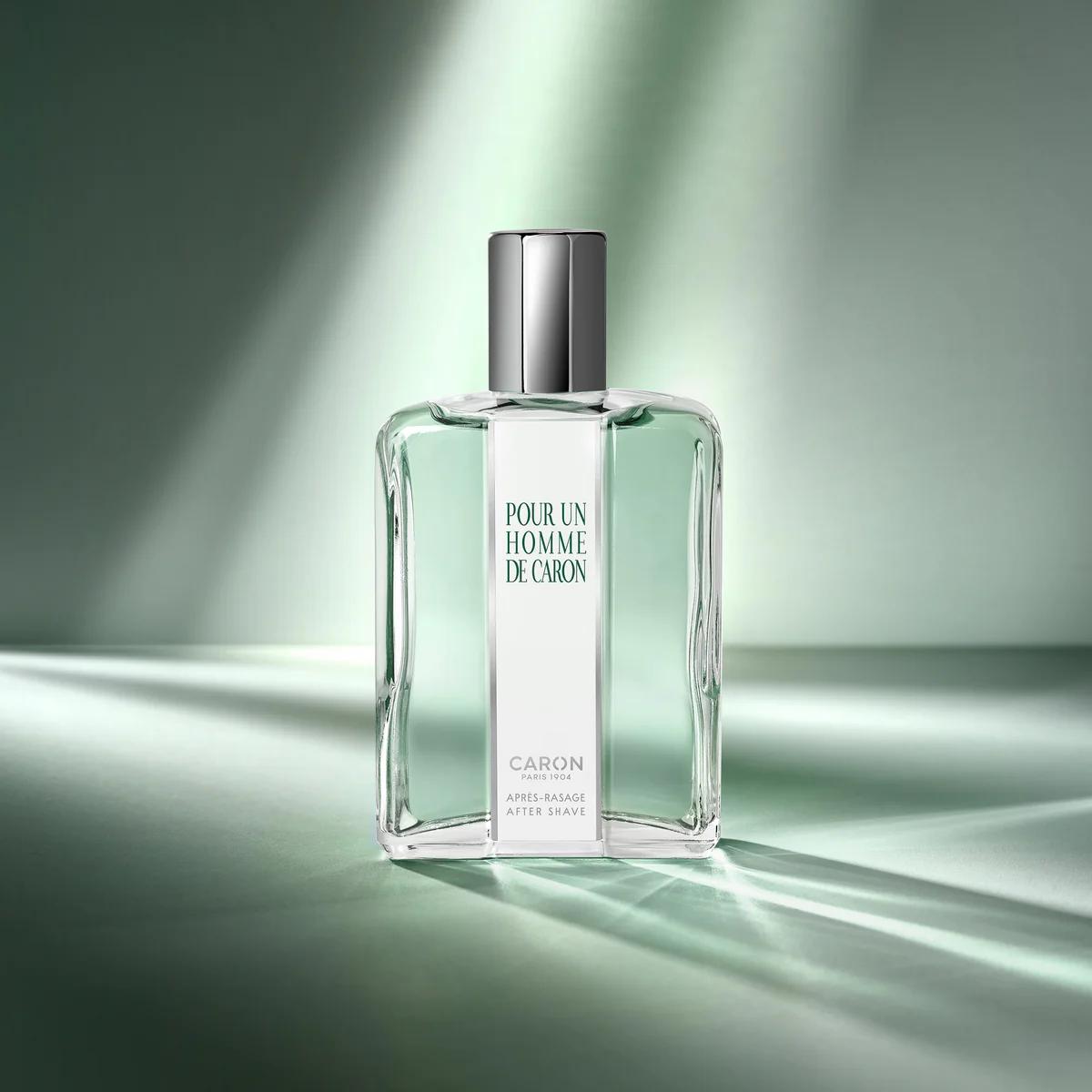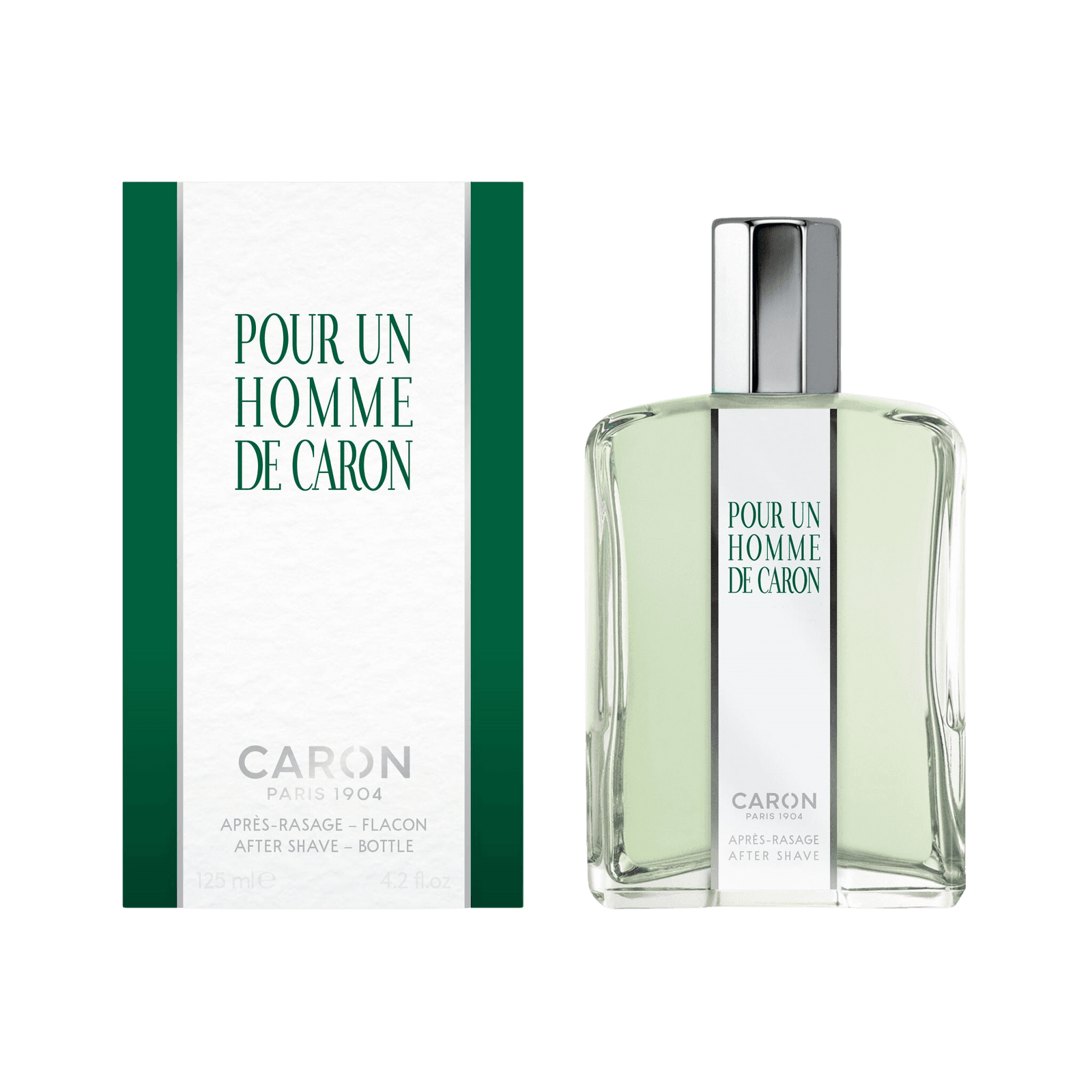 Caron
Pour un Homme de Caron - aftershave
 € 57
Daily worldwide shipping

Free shipping rates available

Free samples & gift wrapping
Created in 1934, Pour Un Homme de CARON continues to seduce. Perfectly emblematic and timeless, the first ever fragrance for men is still considered a masterpiece of modern perfumery.
Discover the after-shave lotion for an intense, invigorating and subtly scented feeling of freshness. It soothes the skin after shaving. Authentic and immune to fashion trends since its creation, its perfume trail is a veritable olfactory revolution thanks to a unique pairing of lavender and vanilla.
Pour Un Homme de CARON blends two almost contradictory notes: one is fresh and typically masculine while the other is smooth and rich, and generally associated with women's fragrances. This duo, subtly enhanced with essence of Turkish rose, gradually reveals a masterful amber accord combining styrax, opoponax and musk.
Pour Un Homme de CARON, timeless elegance with a captivating and contrasting perfume trail.
Opoponax, Lavender, Musk, Rose, Vanilla, Styrax
Since its founding in 1904 (!), Caron has been the lead example of pure genuine passion within the classic French perfume world. The founder Ernest Daltroff was one of the pioneers in perfumery. Together with his creative director and maîtresse, Félicie Wanpouille, Daltroff created legendary fragrances including Narcisse Noir (1911), N'aimez que moi (1917), Tabac Blond (1919) and Pour un Homme (1934). Since 2020, businesswoman Ariane de Rothschild and perfumer Jean Jacques determine the course of Caron. They combine their shared love for fragrance, luxury, and tradition to bring the house of Caron into the 21st century. In addition to a focus on the classics of the brand, they create contemporary perfumes of the same exceptional quality.
Pour un Homme de Caron - aftershave
Heerlijk Klassieke Geur
Deze aftershave heb ik aan mijn vader cadeau gedaan. Het is altijd moeilijk om een geur cadeau te doen omdat het heel persoonlijk is, maar deze was gewoon meteen raak. Heerlijk schoon en fris (lavendel) maar tegelijkertijd warm en zacht (vanille). Vijf sterren!
klassiek
Blijft lastig kiezen voor iemand anders…Mijn man is er niet helemaal blij mee;De lavendel is te veel aanwezig en de geur is niet fris genoeg.Hij mist een verstuiver op de fles.In principe past een mooie klassieke geur goed bij hem.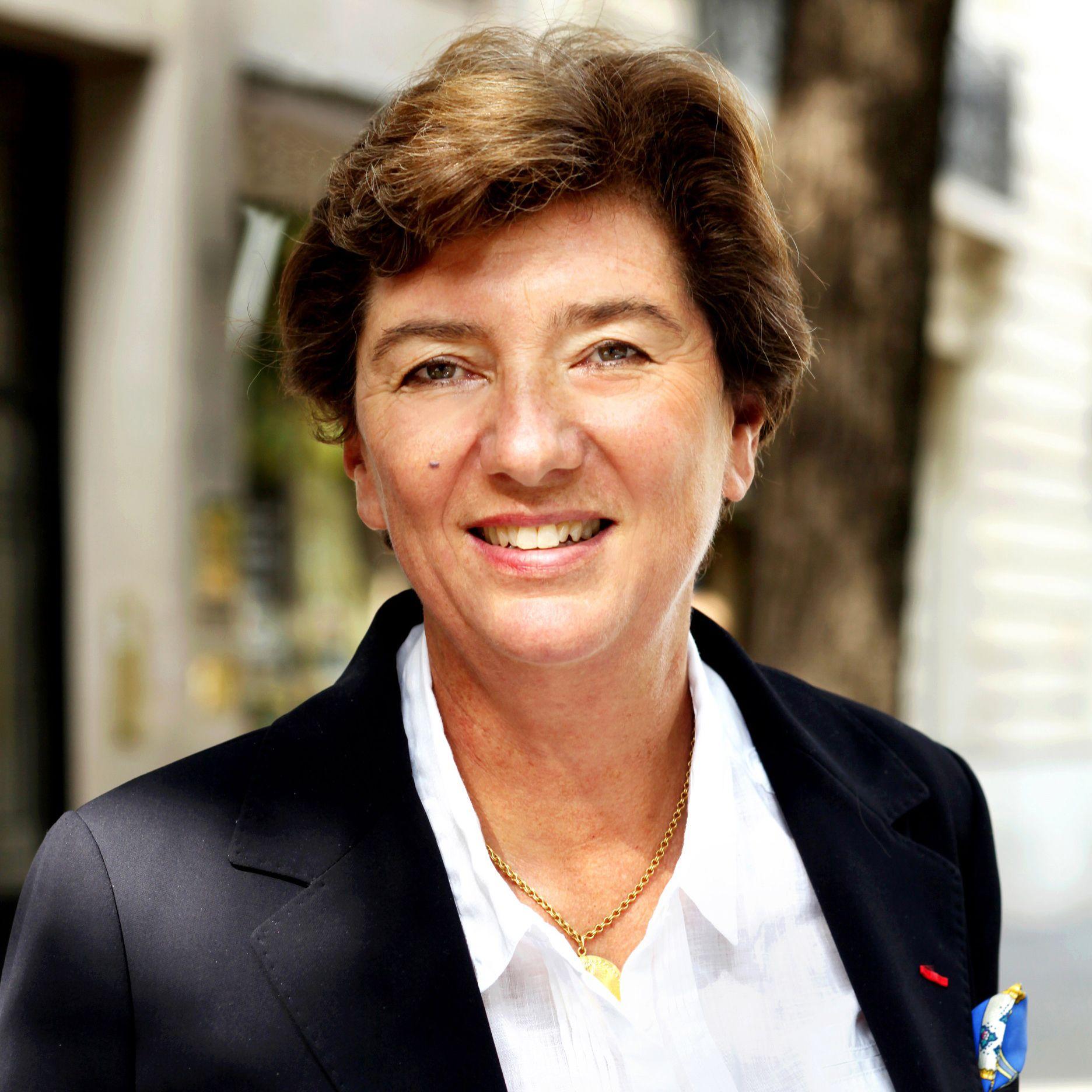 Patricia de Nicolai
As a female pioneer in the niche perfumery, Patricia de Nicolaï took the courageous decision in 1989 to start her independent perfume house Nicolaï. It builds on a tradition of elegant French perfumery, using refined natural raw materials with a chic personal style. Because of her striking creativity and craftsmanship, Patricia became the first woman to receive the Best International Perfumer award in 1988 and was awarded the French Legion d'Honneur for her enchanting Number One creation. Her New York perfume was rated 5 stars by Luca Turin as 'one of the greatest fragrances in history'.