Bravanariz
Disinfectant - liquid hand sanitizer
 € 22
Daily worldwide shipping

Free shipping rates available

Free samples & gift wrapping
Bravanariz, the charming, all-natural brand from Spain, developed this natural variant for disinfecting hand gels. Mildly scented with the popular cologne Silvestre, which was launched earlier by Bravanariz. The fragrance contains pine, rosemary, and bergamot essential oils, enriched with organic aloe vera and vegetable glycerin to protect your hands from drying out.
This is a so-called hydroalcoholic solution with 70% natural alcohol for extra hygiene and disinfection. Made for those times when no water and soap or hand wash are available. The product is liquid because the solution does not contain any synthetic thickening or gelling agents.
Perfumer Ernesto Collado of Bravanariz ('brave nose' in Spanish) captures the natural scents of the untouched landscape of north-eastern Spain. He makes 100% natural and unfiltered perfumes from the collected fragrant plants. With his concept of 'seasonal smelling' he wants people to reflect on the scents of each season. "I want to formulate with my hands, I want to get dirty, to touch and smell, to really follow my nose and have a much more intimate and primitive relationship with nature." - Ernesto Collado
Disinfectant - liquid hand sanitizer
Heerlijke hand sanitizer
Ik was al een tijdje op zoek naar een handreiniger op natuurlijke basis, dat heb ik liever dan al die chemische middelen. Dit is echt een heerlijk product. Ruikt lekker fris en droogt de handen niet uit. Echt een aanrader!
Fris en kruidig
Wat een mooi initiatief van Bravanariz. In mijn praktijk kan ik nu een heerlijke natuurlijke handgel aanbieden, met een licht kruidige citrus geur, die niet heel lang aanwezig blijft. Je waant je even in het zonnige Spanje. Met aloe vera en zonder verdikkingsmiddelen. Dat laatste is wel even oppassen bij het doseren.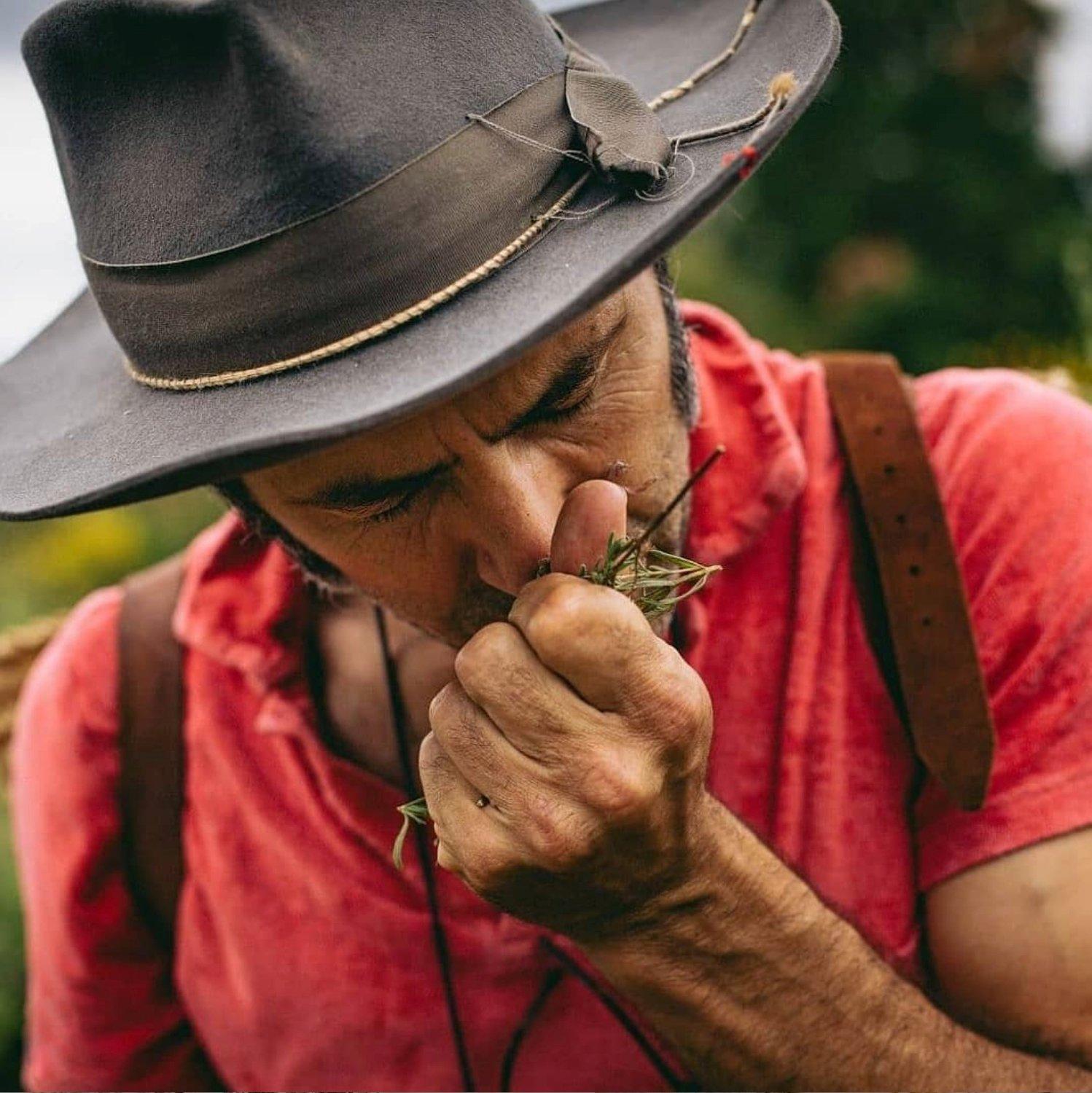 Ernesto Collado
In 2014, perfumer Ernesto Collado Sala followed in the footsteps of his grandfather (a leading perfumer). He decided to translate his love for nature into capturing the scent of a location, of a walk. With this he makes 100% natural and unfiltered perfumes. He deliberately does not filter the scents to preserve their natural aspect. You can see this in the small particles in the scents, pure nature.