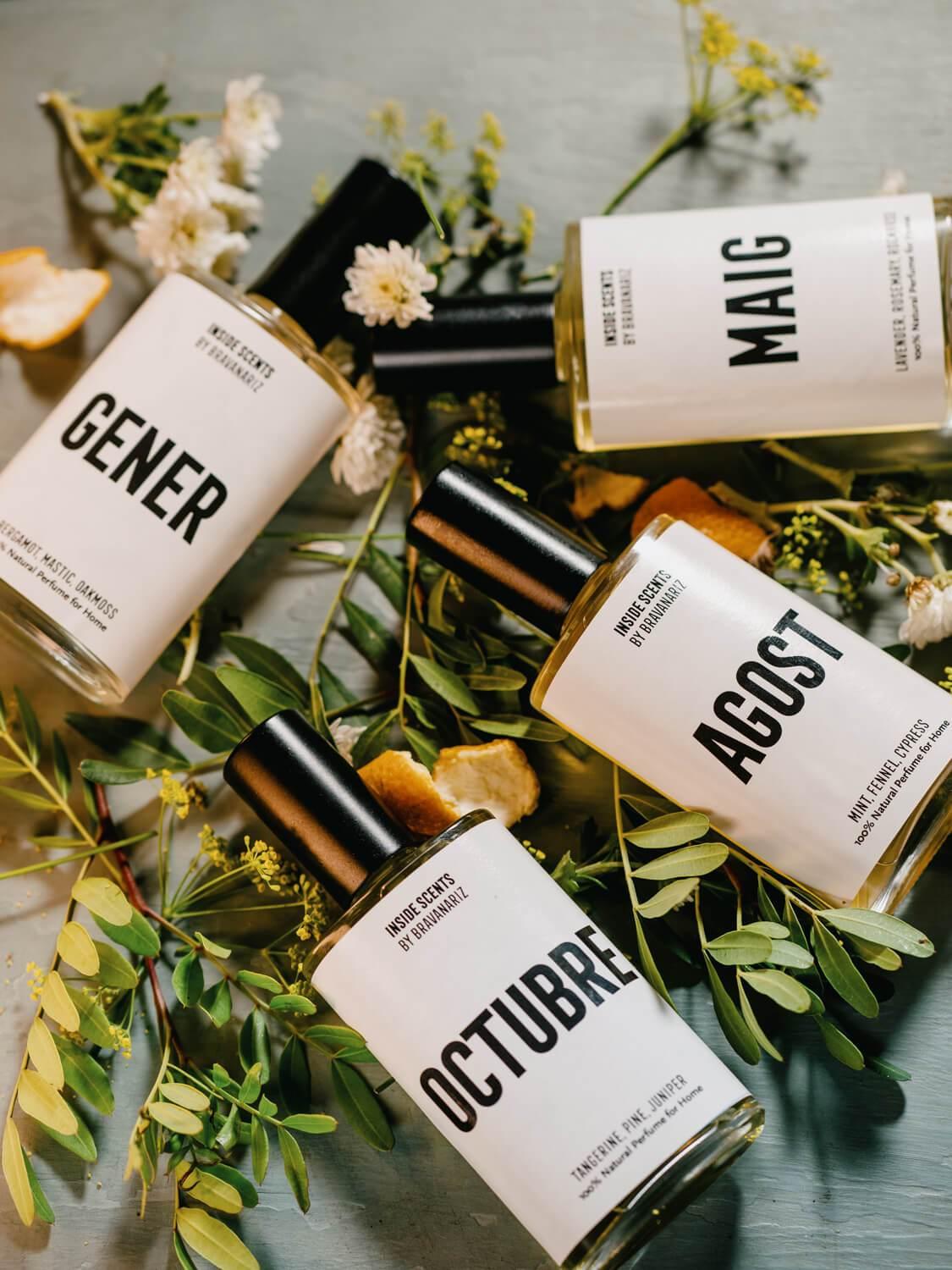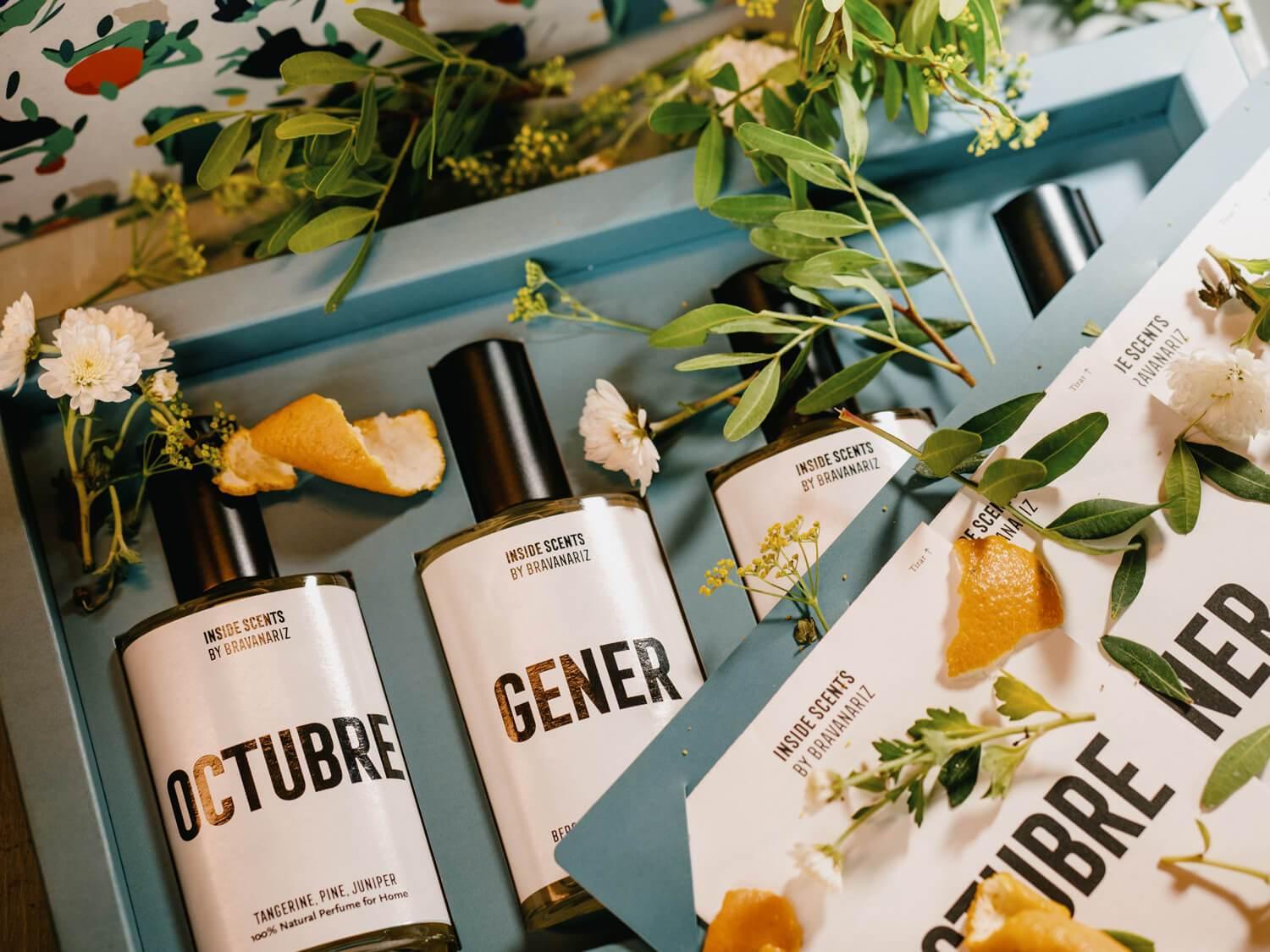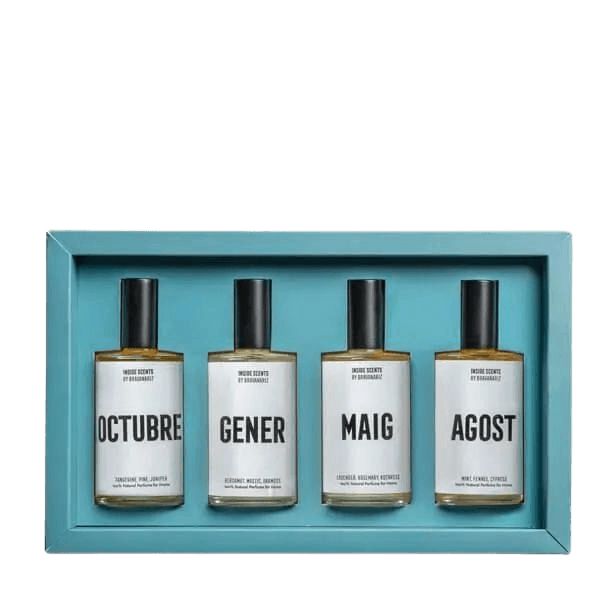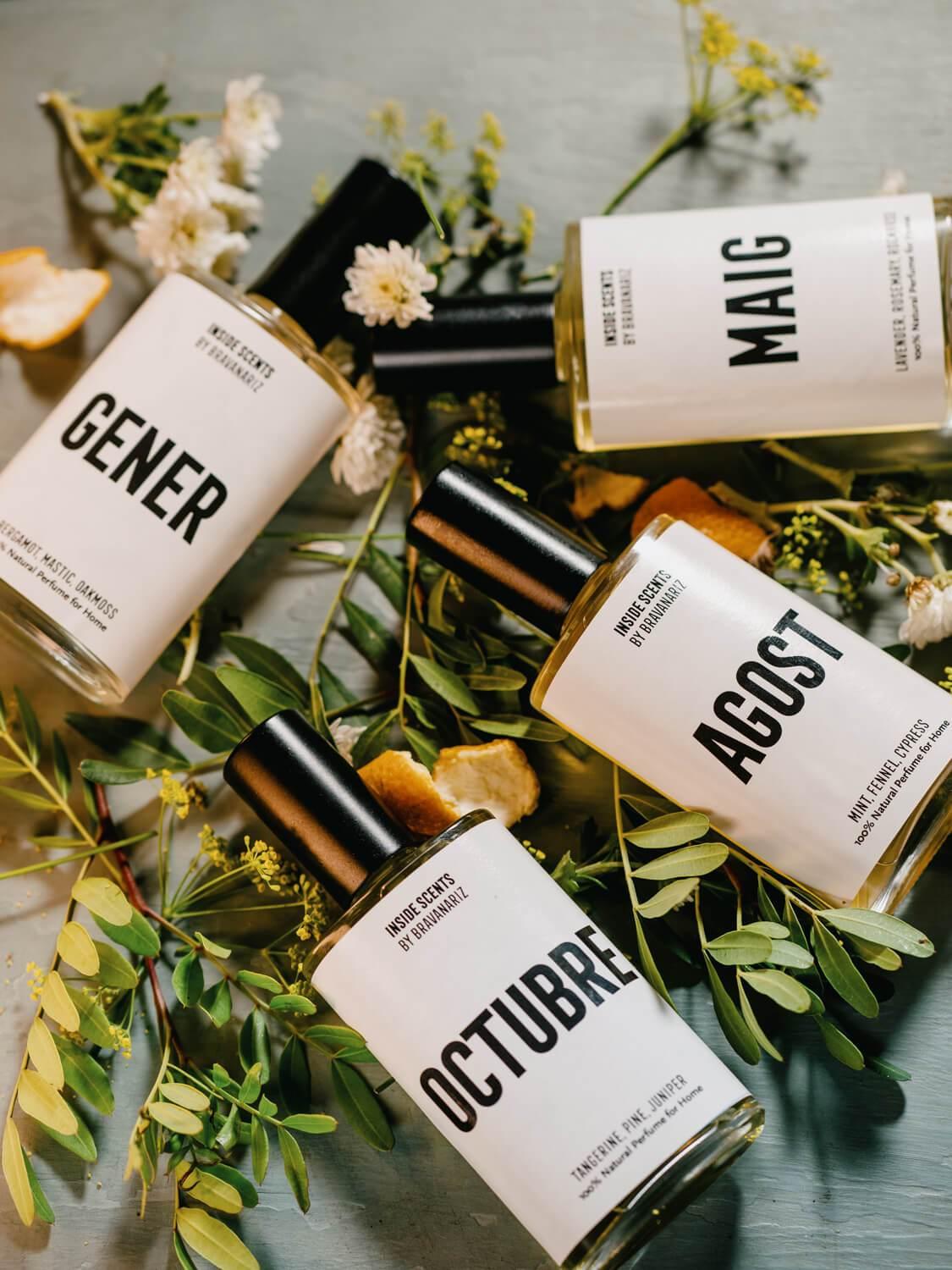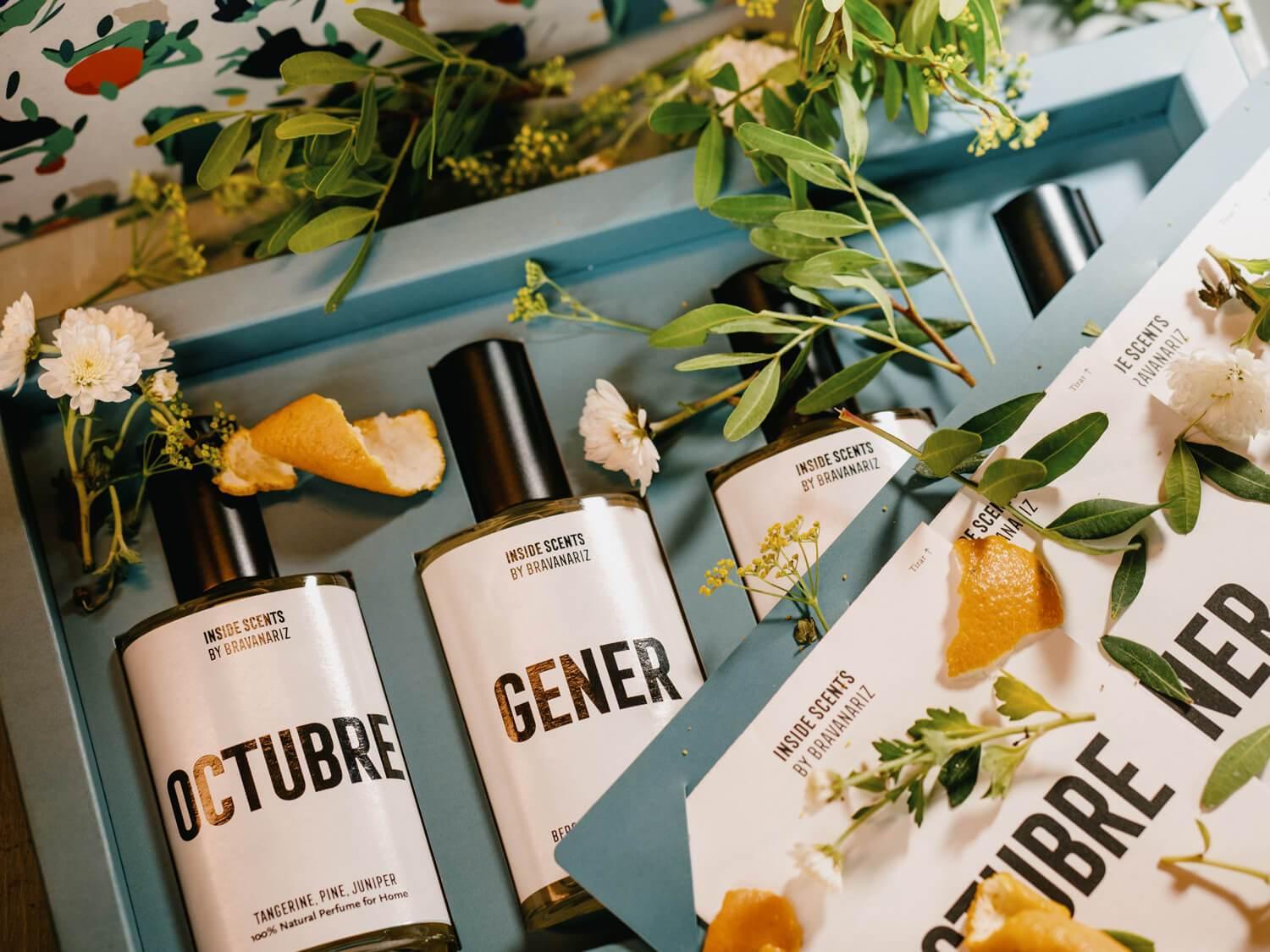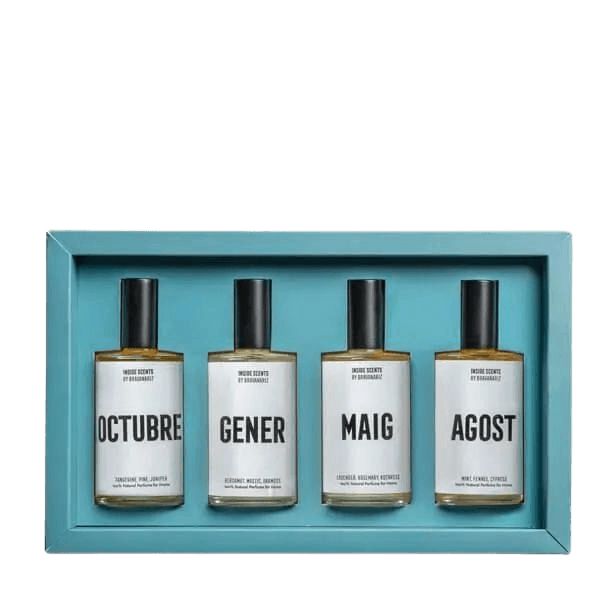 Bravanariz
Inside Scents - discovery set
 € 132
Unfortunately, this product is not in stock at the moment. Leave your e-mail address if you wish to be informed when it is back in stock.
Daily worldwide shipping

Free shipping rates available

Free samples & gift wrapping
Made with 100% natural essential oils only, Bravanariz captures the essence of Spanish landscapes through blending natural flora and fauna in a bottle. Their perfumer Ernesto Collado picks out the plants in their peak aromatic ripeness, mirroring nature unlike any other perfume. Bravanariz invites people to practice seasonal smelling. In the same way eating seasonal products benefit human and planet, seasonal smelling also brings us in tune with the cycles of nature. The eye-catching design is made by the famous Catalan illustrator Sònia Estévez.
Perfumer Ernesto Collado of Bravanariz ('brave nose' in Spanish) captures the natural scents of the untouched landscape of north-eastern Spain. He makes 100% natural and unfiltered perfumes from the collected fragrant plants. With his concept of 'seasonal smelling' he wants people to reflect on the scents of each season.

"I want to formulate with my hands, I want to get dirty, to touch and smell, to really follow my nose and have a much more intimate and primitive relationship with nature." - Ernesto Collado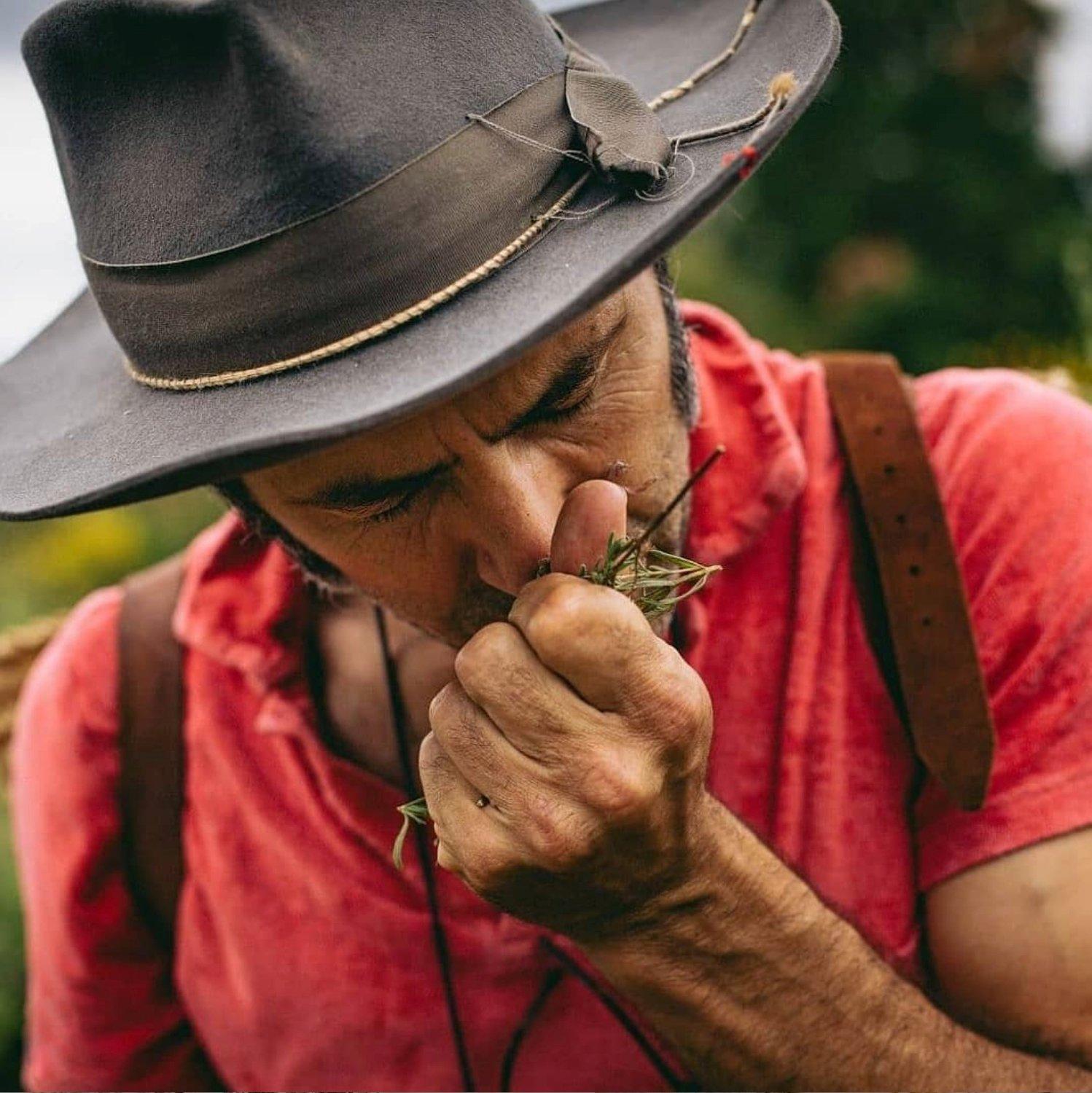 Ernesto Collado
In 2014, perfumer Ernesto Collado Sala followed in the footsteps of his grandfather (a leading perfumer). He decided to translate his love for nature into capturing the scent of a location, of a walk. With this he makes 100% natural and unfiltered perfumes. He deliberately does not filter the scents to preserve their natural aspect. You can see this in the small particles in the scents, pure nature.