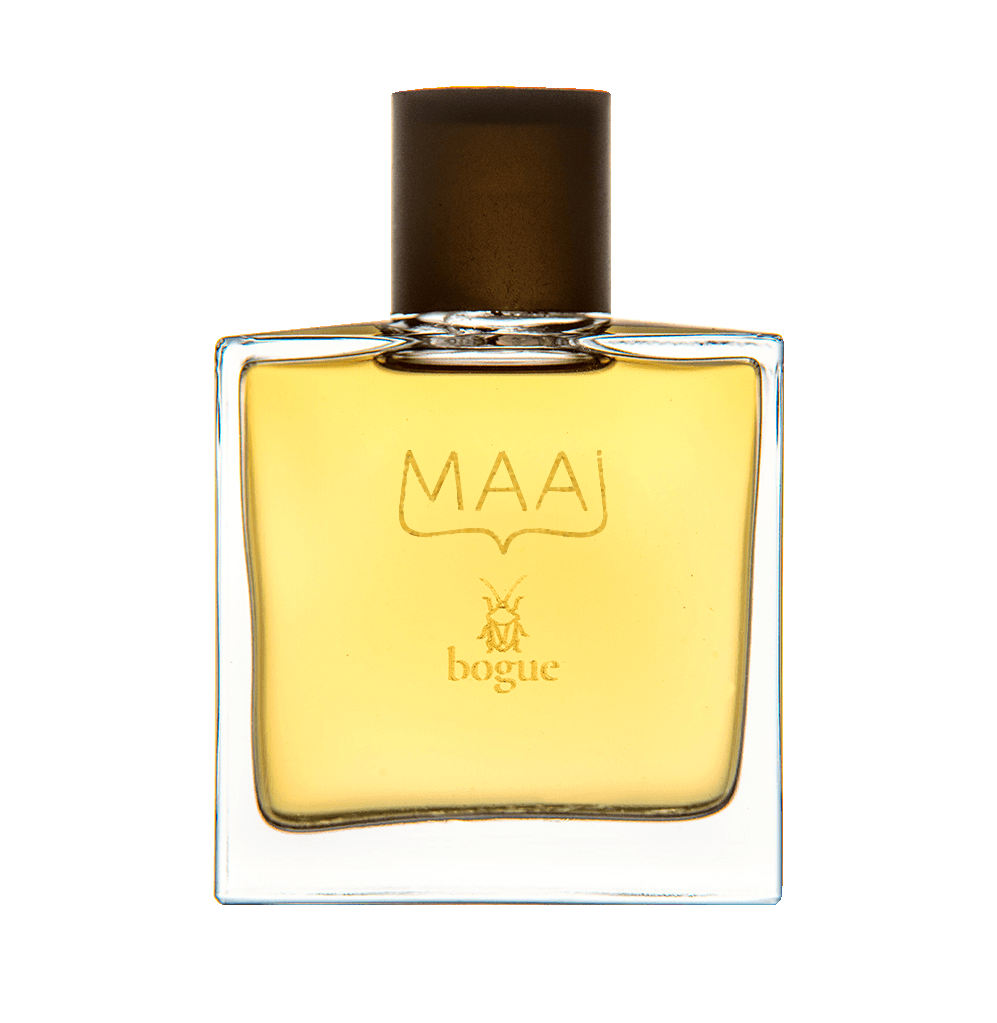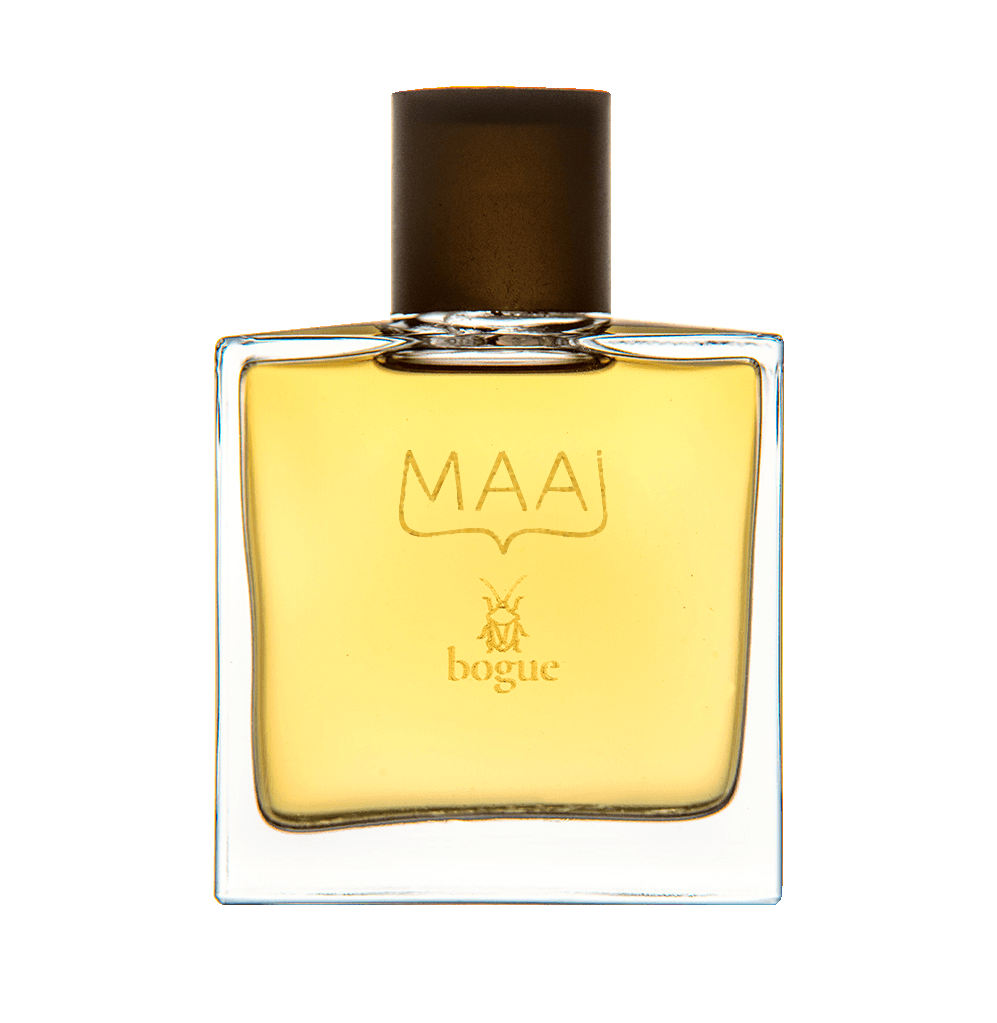 Daily worldwide shipping

Free shipping rates available

Free samples & gift wrapping
Maai by Bogue is a beautiful chypre with a modern retro vibe-full. Intense without ever becoming cloying. Maai is truly rich, it is a perfume with grandeur.
"I cannot overstate the joy that smelling something like this provides. It's like sitting in the front row at the Vienna Philharmonic after listening to two months' worth of ringtones: the sound is so glorious you don't care if they play Die Fledermaus. And Maai is far better than that even, a big-boned, animalic woody chypre seemingly laden with every magnificent material we knew and loved before the End of History set in". – Perfume Critic Luca Turin about Maai. What more can we say!
Sandalwood, Civet, Aldehydes, Jasmine, Musk, Tuberose, Bergamot
Antonio Gardoni, architect and self-taught perfumer, has a unique avant-garde style that is easily detectable in the fragrances from his brand: Bogue Profumo. Each of his creations is unique. Some with a vintage dirty vibe and others with an ultra modern, pleasantly disturbing touch. "I work at night when the light doesn't adulterate the chemicals and when the smells of the day disappears to leave space to new experiments of shadows." - Antonio Gardoni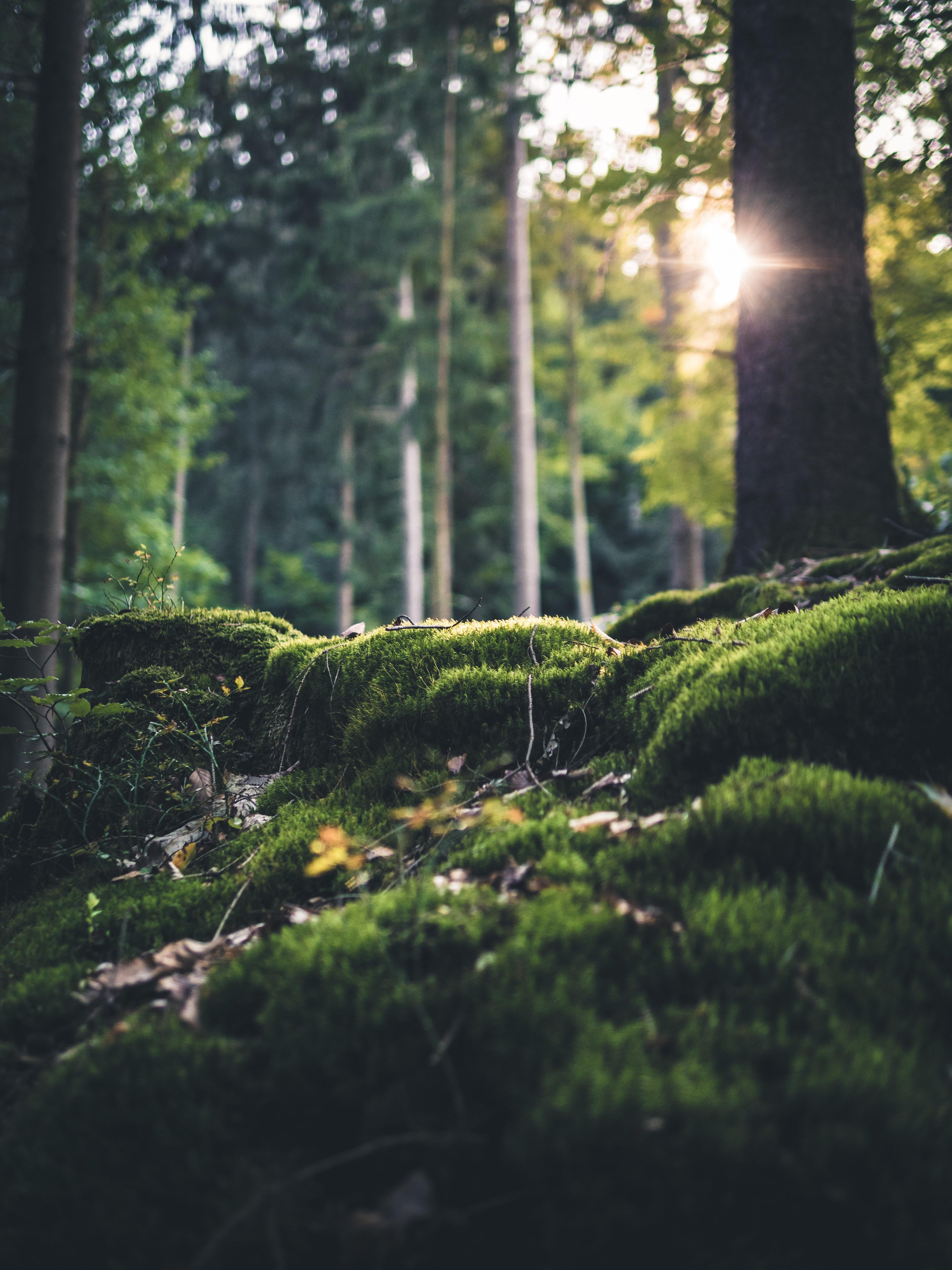 Fragrance family
Chypre
A classic chypre is characterized by top notes of citrus, often bergamot; a full-floral heart, like jasmine and rose; and mossy, woody notes in the base, such as patchouli, oak moss, and labdanum. For those who appreciate fragranced complexity and layered compositions, chypres are very exciting and worthwhile to explore!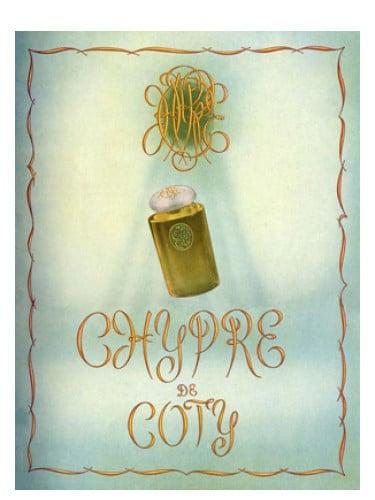 Stunning Fragrance
This is one of my favorite fragrances. It is operatic, vintage, and yet very natural. If you want to treat your senses, don't hesitate to buy it. Antonio Gardoni is a master. It is an intense fragrance, but to me still very personal. And develops beautifully. Unlike anything I have ever smelled.
Ronald Prokes - 2022-07-10
Ze worden nog gemaakt
God dank, ze worden nog gemaakt. Echte parfums. We hoeven niet eerst 100 vintageflessen te kopen om er uiteindelijk te vinden die wel goed ruikt. Hier is het. Vers van de pers. Op parfumblogs zijn er uitgebreide recensies over geschreven. Waaronder Kafkaesque. ook onze aardcriticus Luca Turin heeft zijn zegen over dit parfumkind uitgesproken. Ik vind het een diepgroene geur die fonkelt in het woud. Een open plek in het bos waar goud licht doorheen schijnt. Ik heb een parfum verslindende huid. Ik kan er olie opsmeren, lotion, vaseline wat ik maar wil, mijn huid is net zo gulzig als ik zelf ben. Ik had gehoopt dat ze zich dit keer zou gedragen als een echte dame en niet hap, schrok, weg, dit parfum zou verorberen. Dat deed ze dus wel. Ongelofelijk. Bij veel mensen blijft Maai wel 12 uur stralen. Ik ben nog wel haar naamgenootje. Het mocht niet zo zijn. Ik houd van Maai. Een Meesterwerk. Oude ambacht, geluk in een fles. Jammer dat Maai niet van mij houd. Heel veel gelezen over dit huis en hopelijk zit er één tussen die wel bij mij werkt. In iedergeval heel erg bedankt Perfumlounge voor jullie openheid , gastvriendelijkheid. en warmte, Groet van Maaike
Maaike Kamstra - 2021-10-15
Heerlijke, oosterse geur
Dit is een heerlijke, sensuele oosterse geur! Niet te opdringerig, maar wél waarneembasr voor anderen. Kruidig, maar ook licht bloemig. Blijft lang op de huid én je blijft het zelf ook ruiken. Supermooie geur!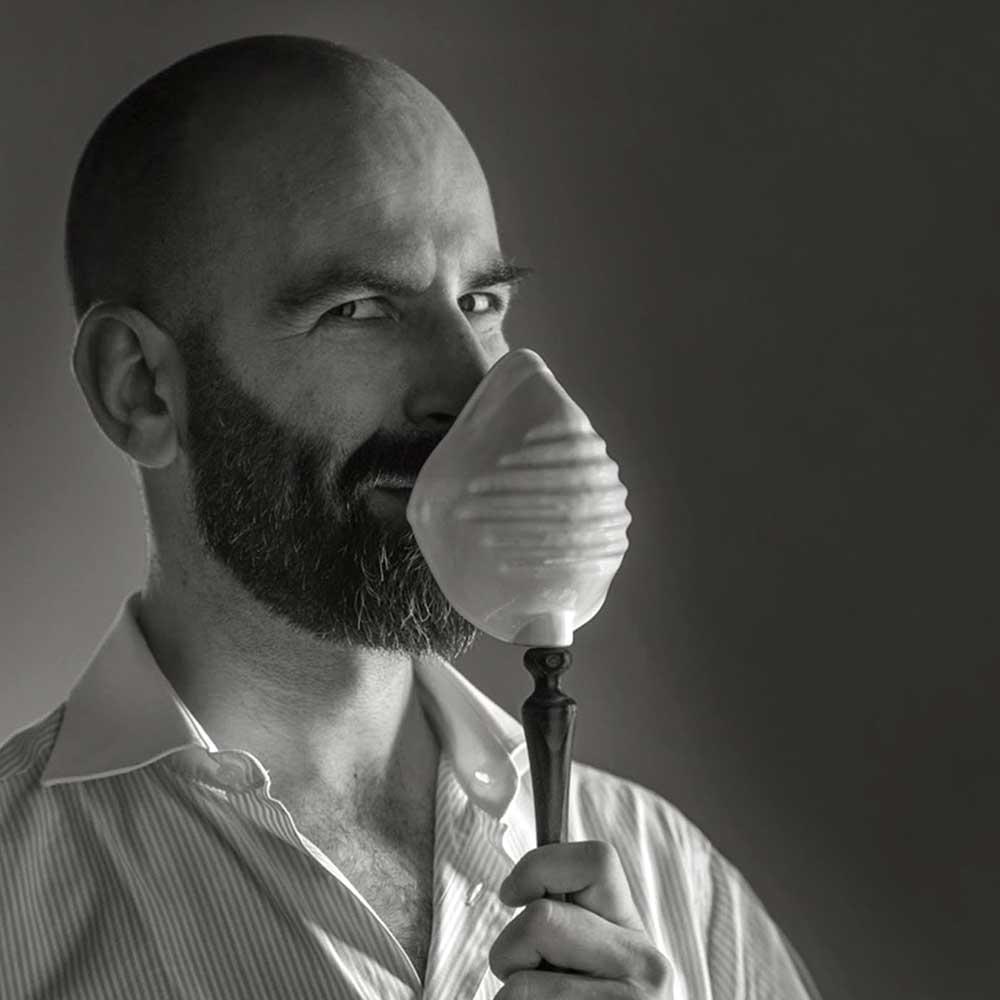 Antonio Gardoni
Antonio Gardoni, architect and autodidact perfumer, has a unique avant-garde style. To quote Gardoni: "I work at night when the light doesn't adulterate the chemicals and when the smells of the day disappear to leave space to new experiments of shadows." Antonio Gardoni compares his perfumes to rooms that need to be discovered. Will you join him on a journey of discovery?