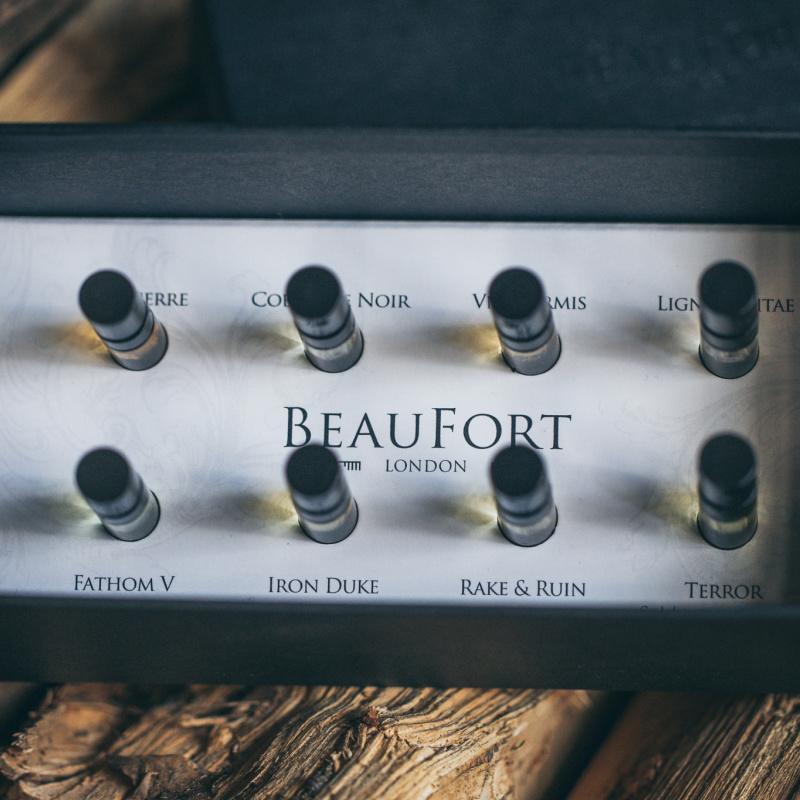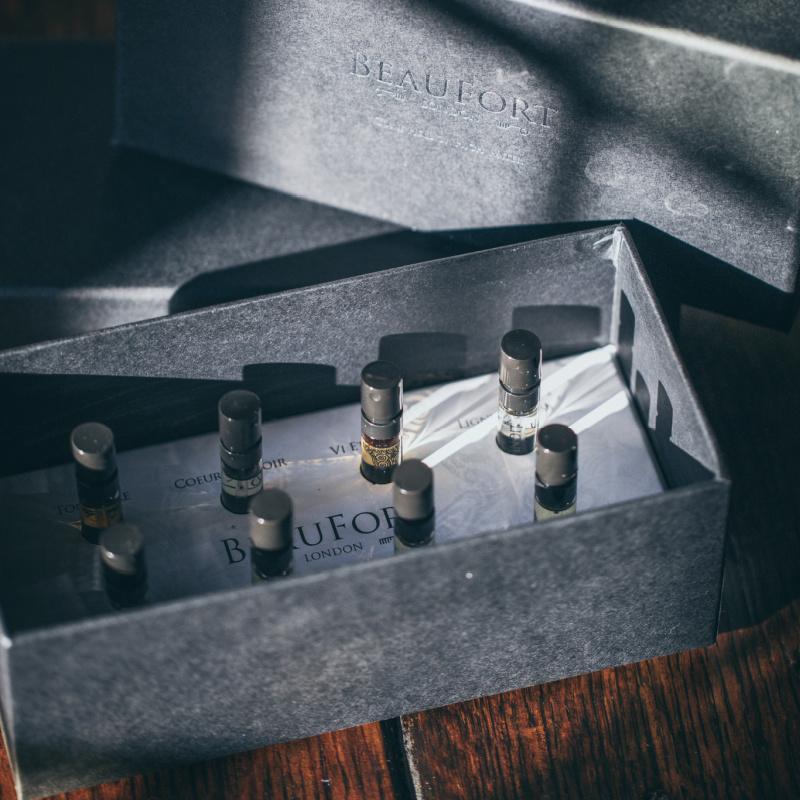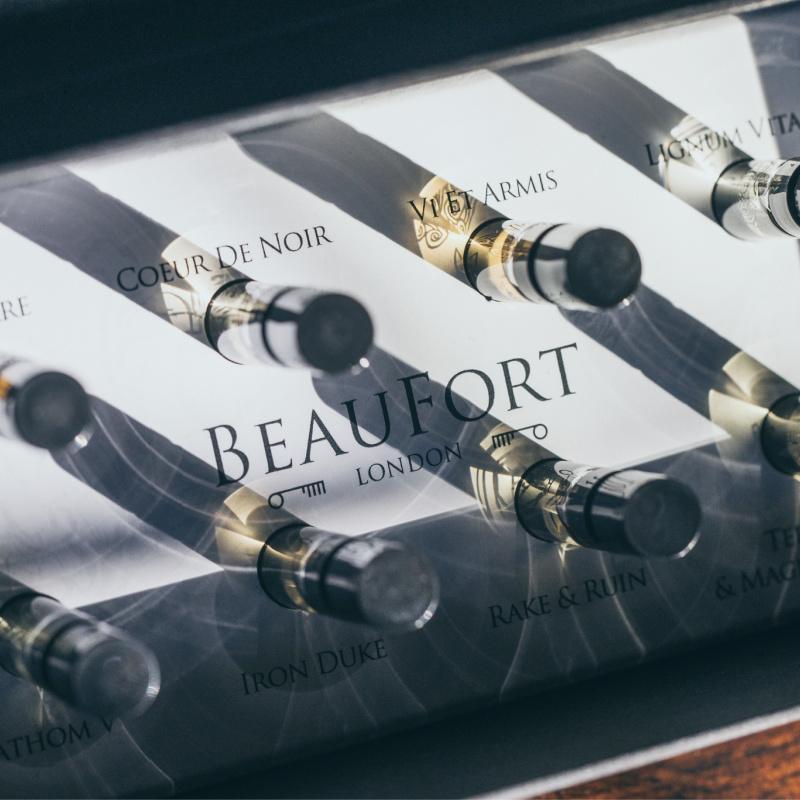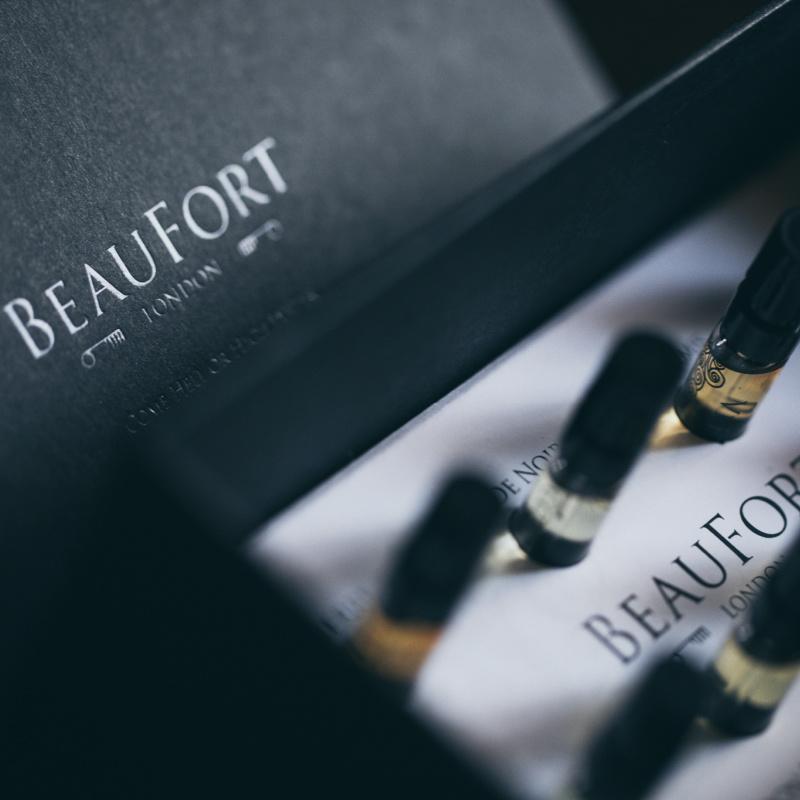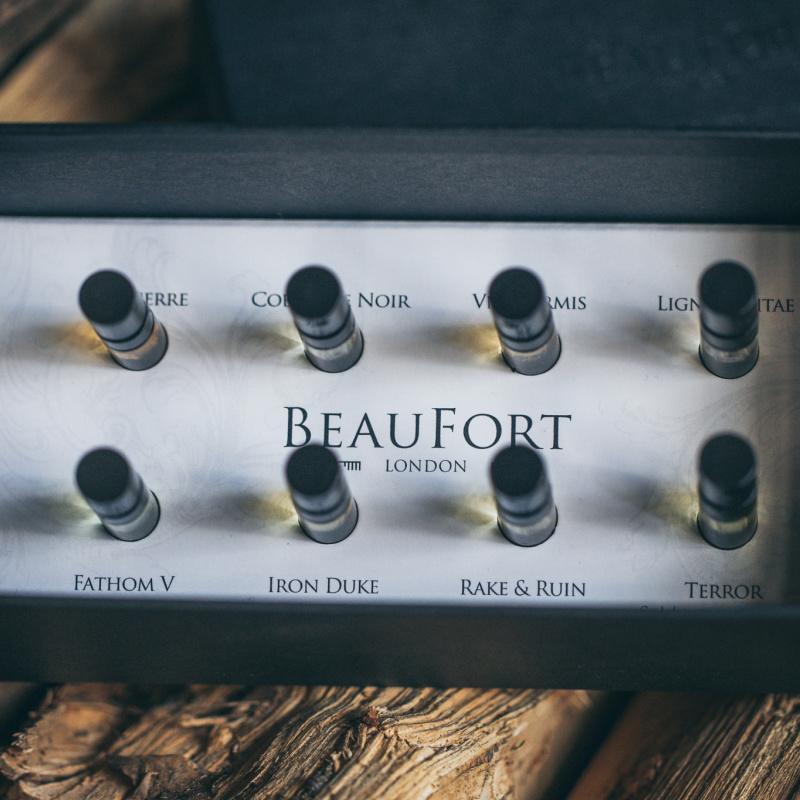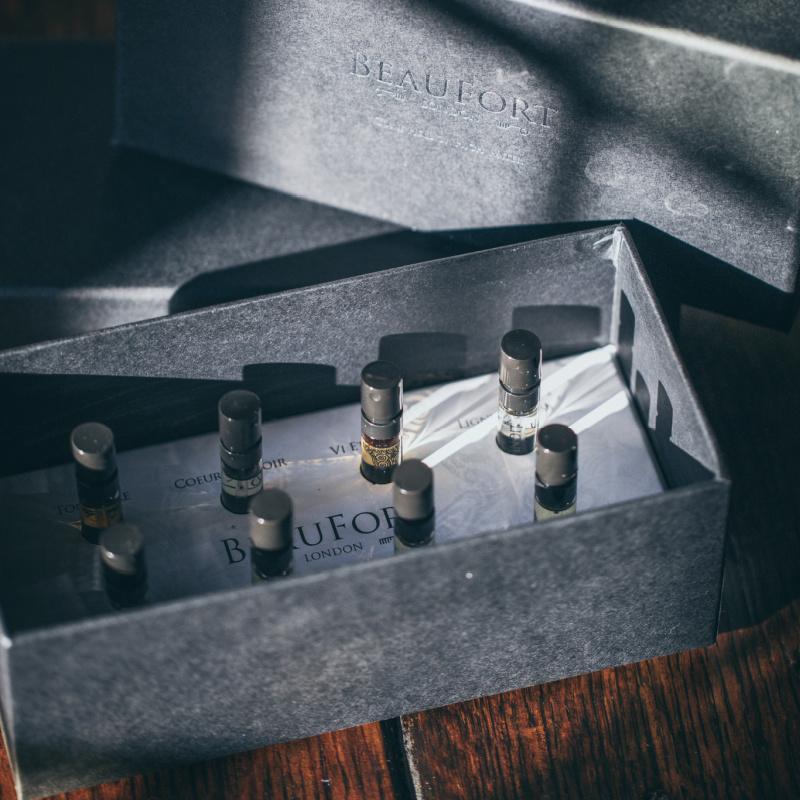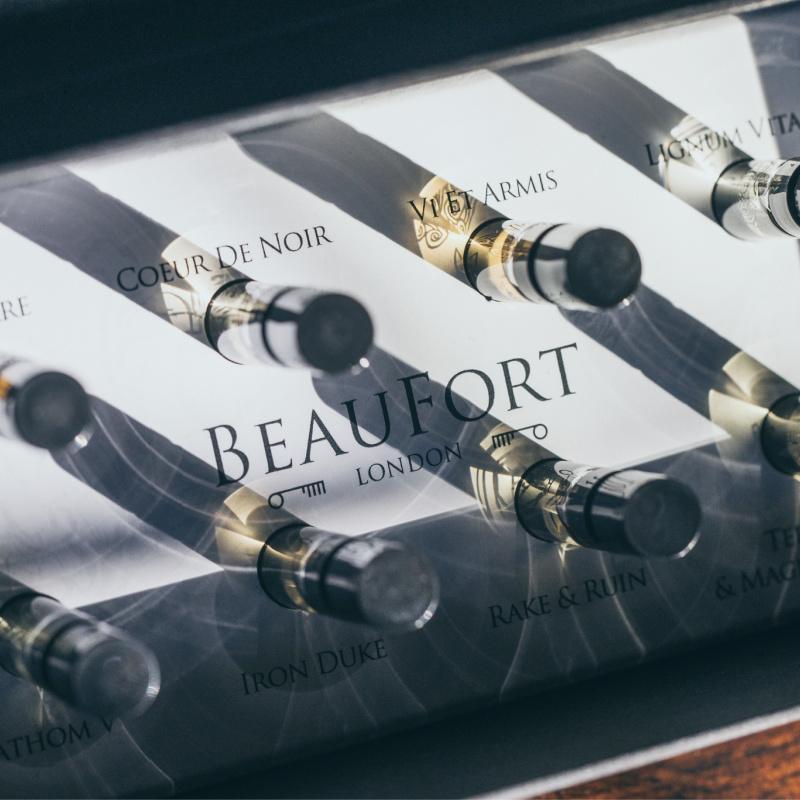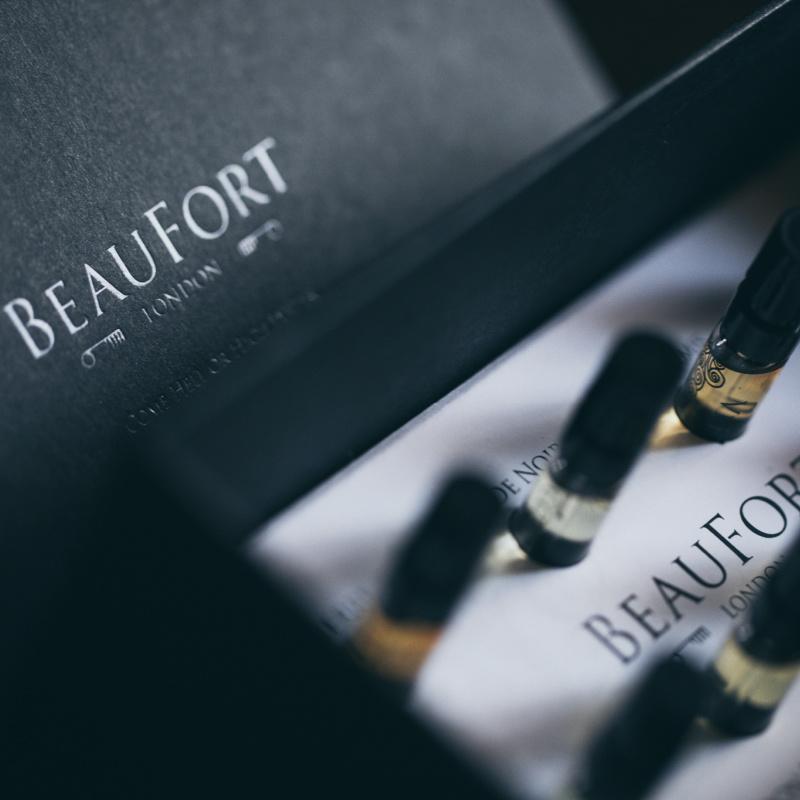 BeauFort London
BeauFort London - discovery set
 € 65
Unfortunately, this product is not in stock at the moment. Leave your e-mail address if you wish to be informed when it is back in stock.
Daily worldwide shipping

Free shipping rates available

Free samples & gift wrapping
This set brings together the two collections by BeauFort London: 'Come Hell or High Water' and 'Revenants'. This boxed discovery set is a journey through the first 7 years of the brand. The set contains eight vials of 2 ml, an opportunity to explore their way of working, their bold style, and perhaps find appreciation for what can happen when you step outside the conventional.
Presented in a hand made box embossed with the BeauFort London logo, with an introductory booklet. All made in Great Britain.
Niche perfume brand BeauFort London is founded by musician Leo Crabtree (drummer in the famous band The Prodigy). Each BeauFort fragrance has its own powerful character, often with a dark smoky character. Leo found the inspiration for his fragrances in the rich naval history of the United Kingdom. But not only the nice heroic parts of these stories are depicted, also the warfare (gunpowder, rum and blood), trade and explorations found their way into the fragrances. He designed the fragrances in close collaboration with Julie Marlowe, Julie Dunkley and Pia Long.