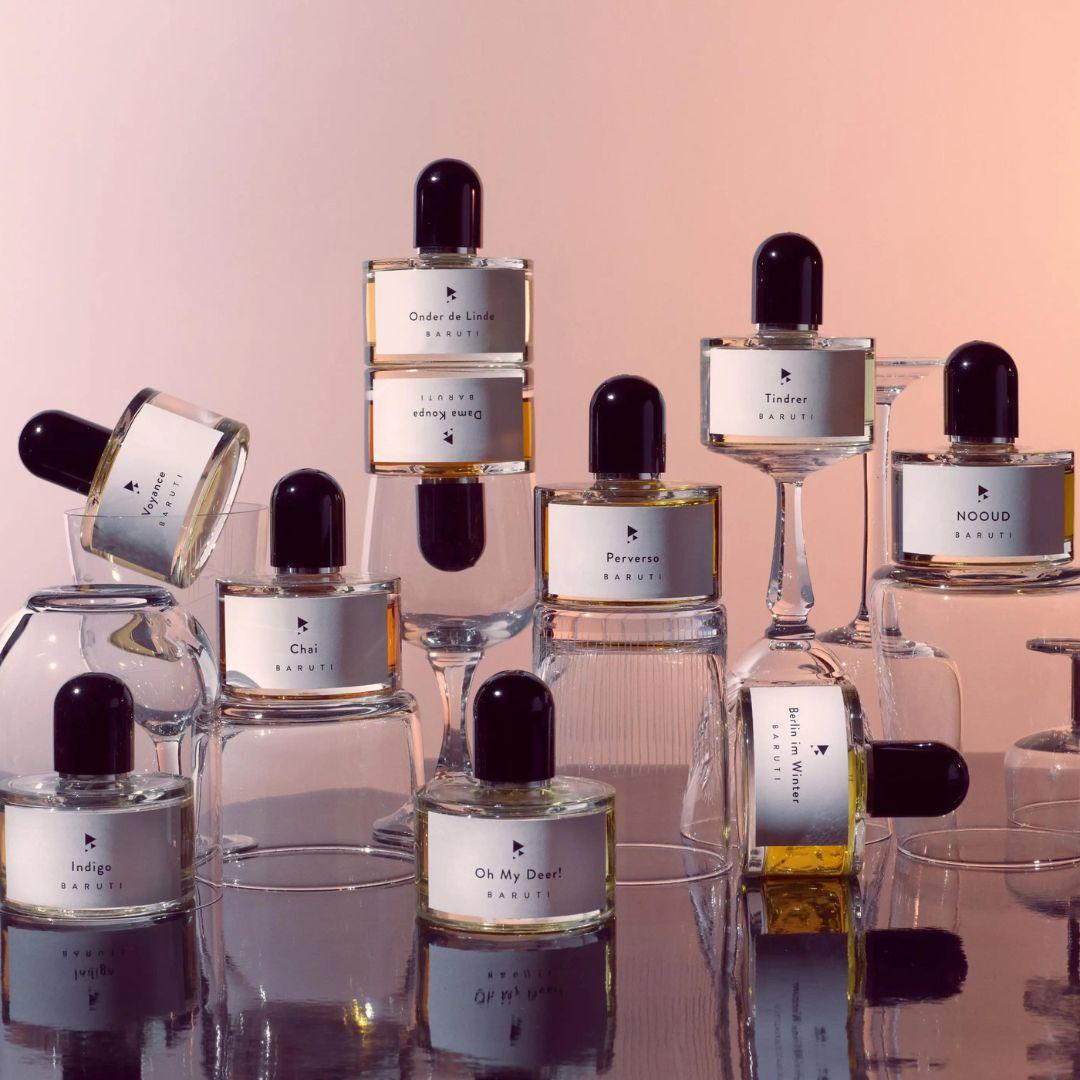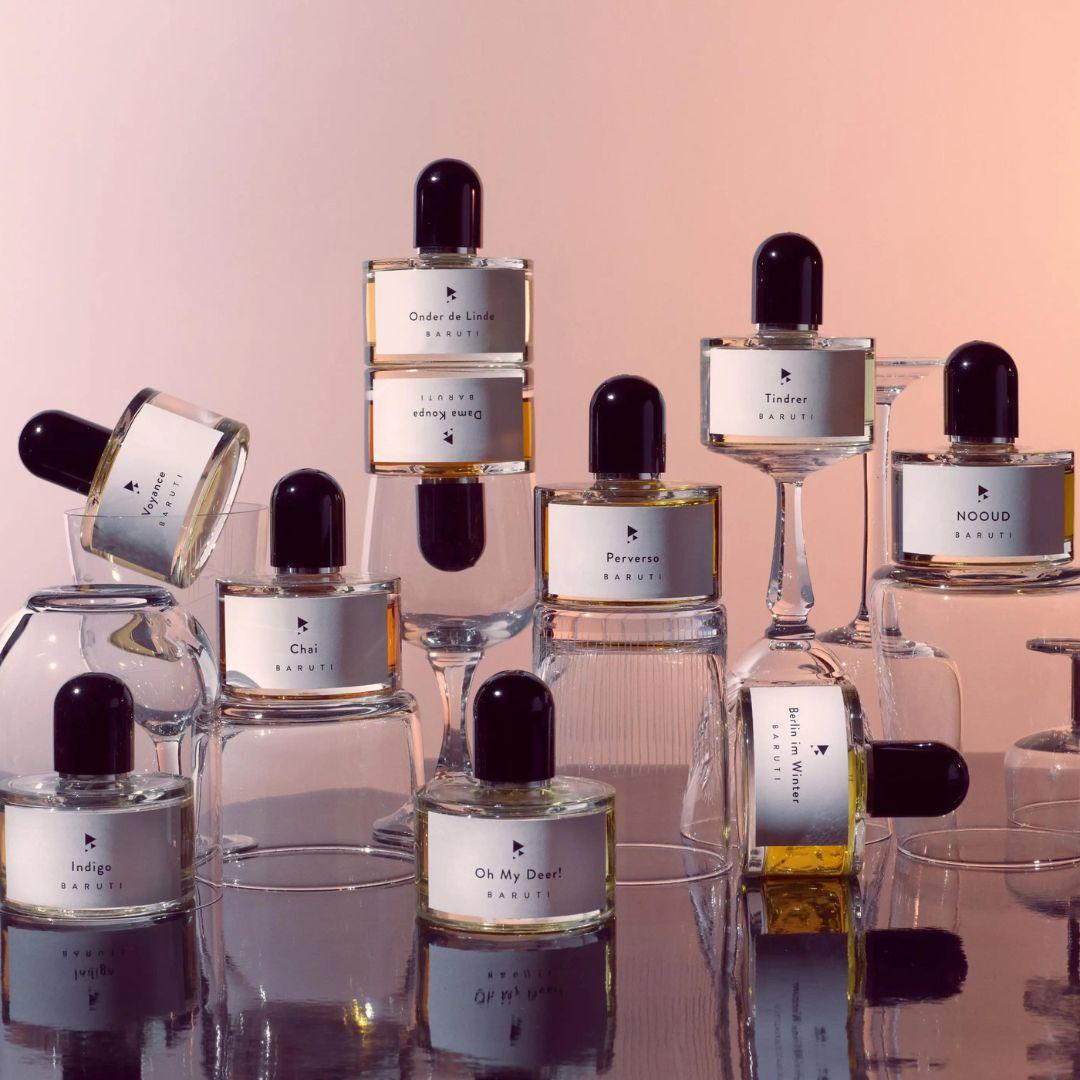 Baruti
Onder de linde - eau de parfum
 € 120
Daily worldwide shipping

Free shipping rates available

Free samples & gift wrapping
Joyous and uplifting, this fragrance encapsulates the promise of early summer.
This fragrance was inspired by Vermeer's painting: The Milkmaid. Spyros from Baruti felt most inspired by the protagonist's setting: the Dutch countryside in early summer. The stars of the fragrance are lilac and linden blossom.
What makes these notes interesting is that there are no natural extracts of these flowers available, like you would have with rose or jasmine, for example. Instead, Spyros had to reconstruct them using aroma molecules, which, if you ask him, is the true magic of making perfumes: creating a realistic scent of something that cannot be extracted from nature.
Pear, Sandalwood, Honey, Linden Blossom, Orris, Musk, Lilac, Vanilla, Vetiver
Baruti means gunpowder in the Greek and Arab language (μπαροuτι) and you can tell why: each fragrance is like a fragrant unexpected explosion on your skin. Baruti is the label of the Dutch-Greek independent perfumer, Spyros Drosopoulos, introduced in 2015. Spyros combines creativity with wearability in fragrances, resulting in perfumes that are strong, memorable and intense.
Also get to know the extrait de parfum
Spyros Drosopoulos
Born in the Netherlands and raised in Greece, Spyros Drosopoulos has always been a connoisseur of smell and taste. After a scientific career as psychologist, Spyros decided to dedicate his creative talents and his sharp analytical mind entirely to creating extraordinary perfumes. As independent perfumer since 2012 he launched his own brand Baruti in 2015. "This is what my dreams smell like, I make personal and immediate perfumes. Deceptively playful, rooted in the unconscious, perplexing the senses, like kaleidoscopic explosions of beauty. They can blow you away." - Spyros Drosopoulos.