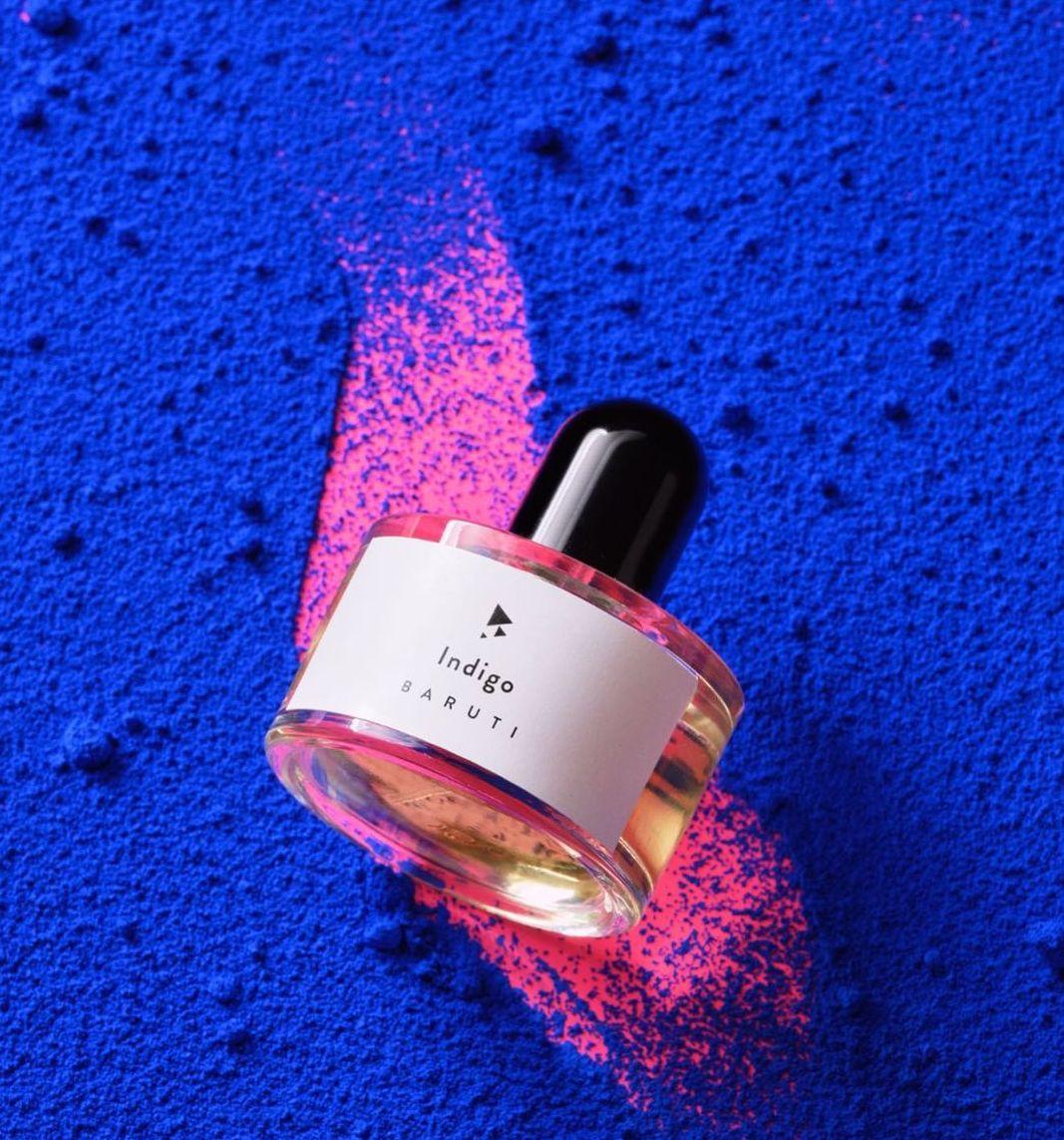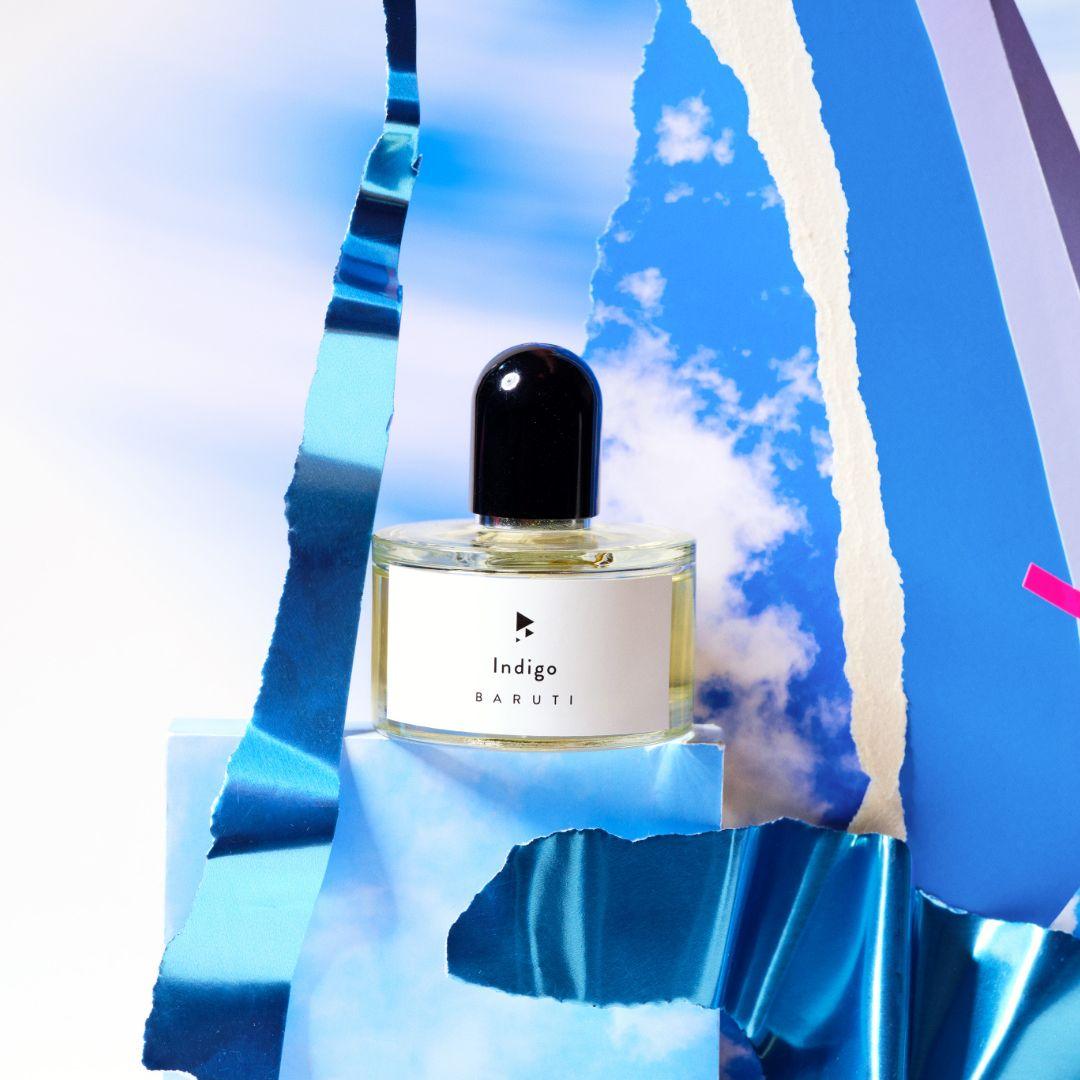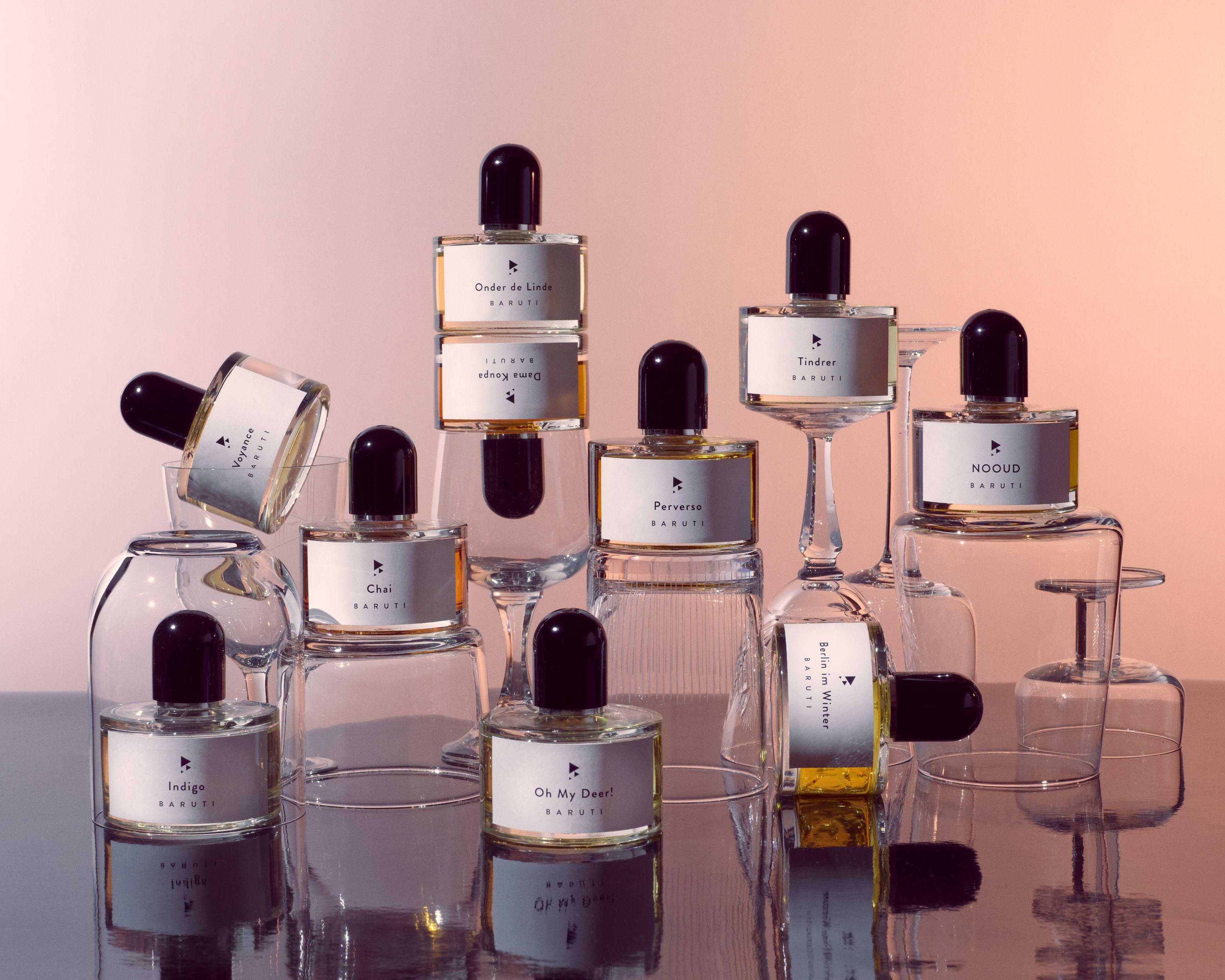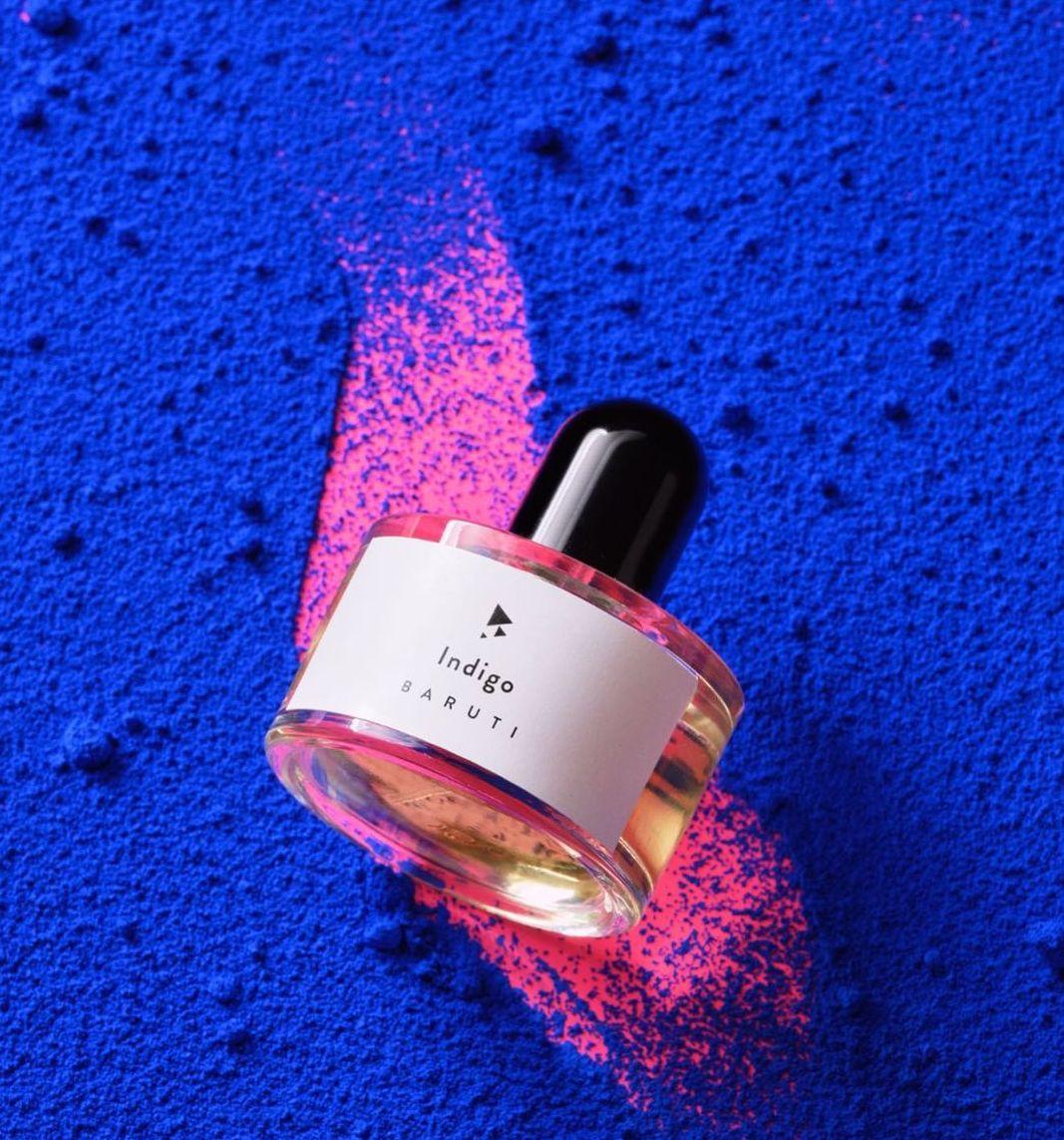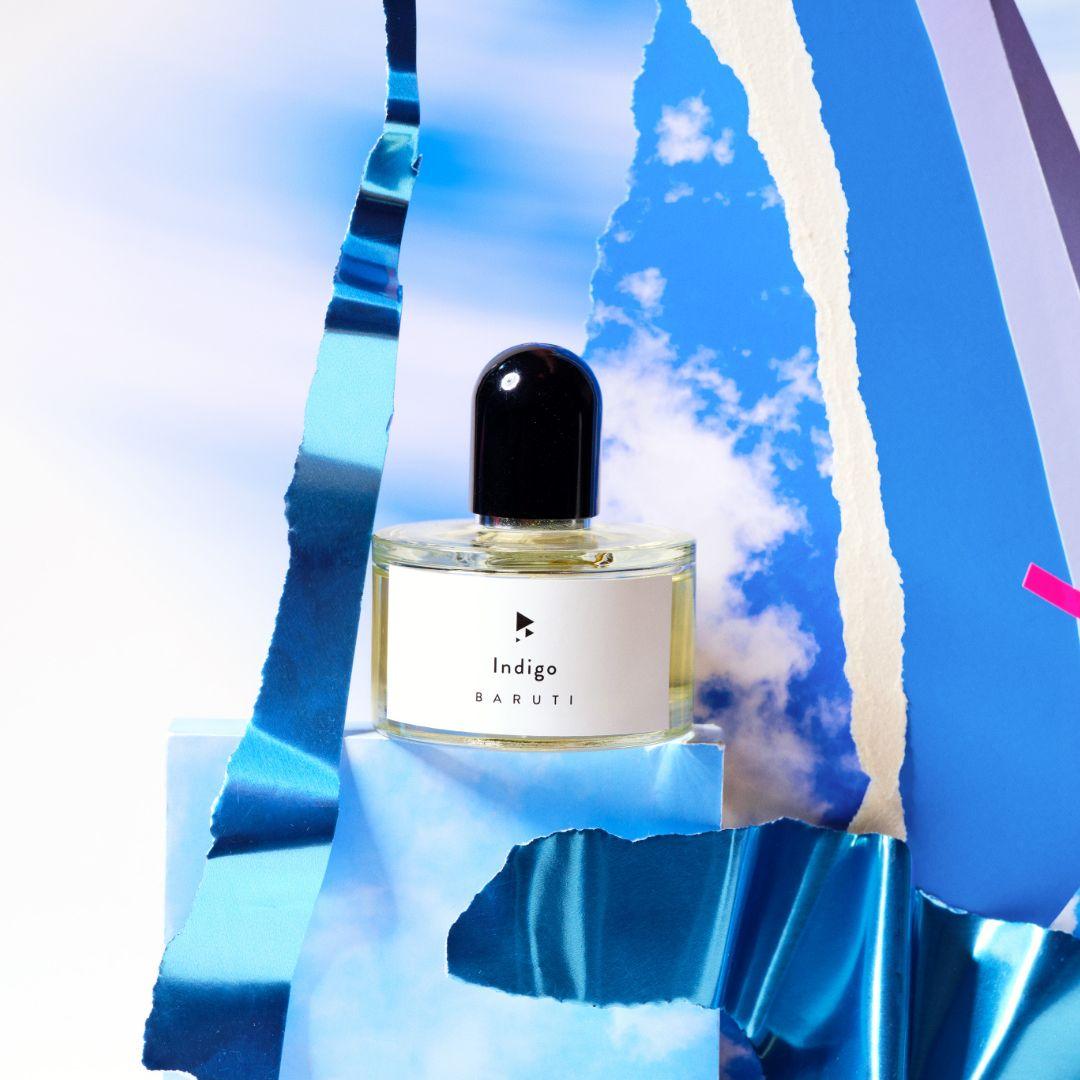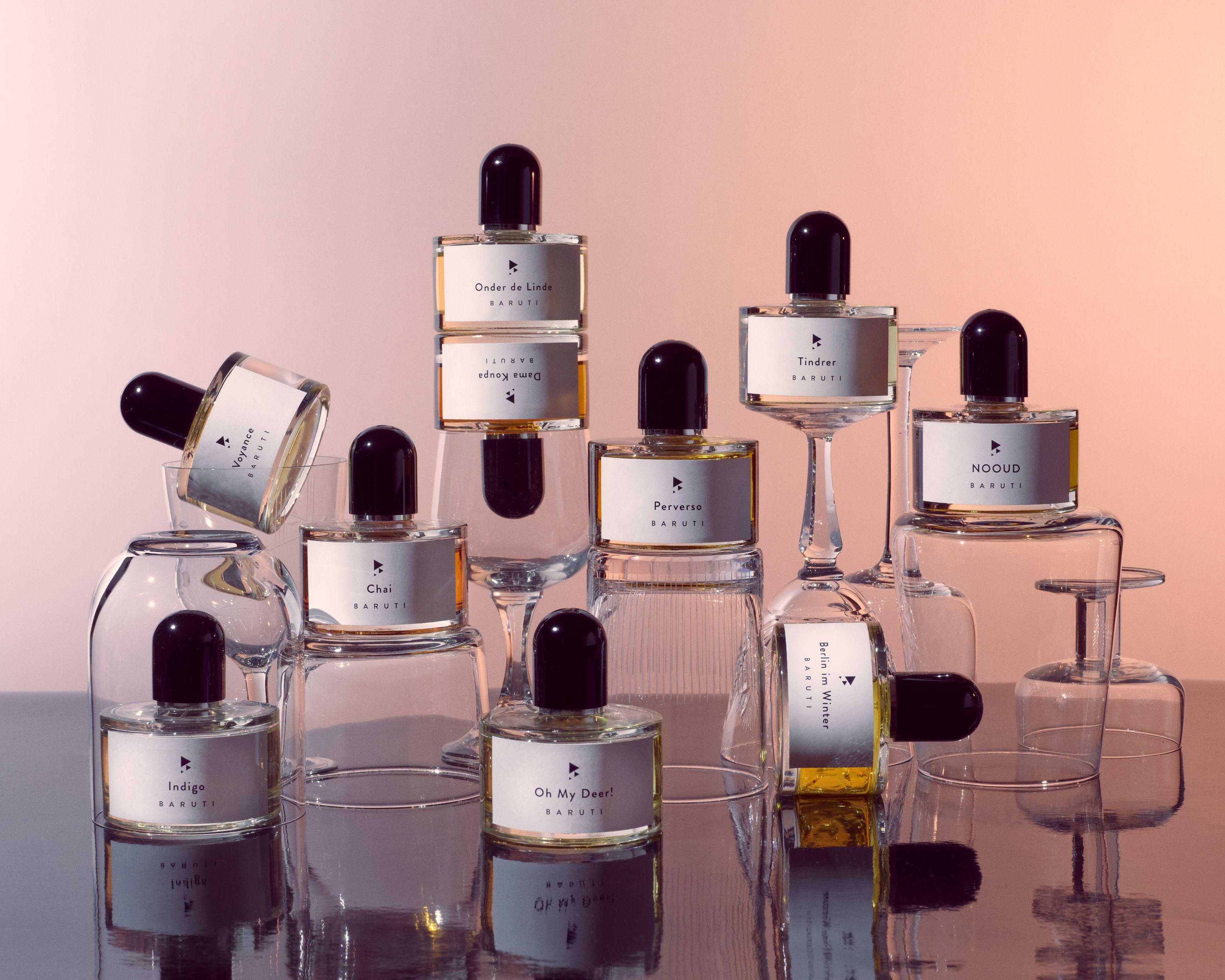 Baruti
Indigo - eau de parfum
 € 120
Daily worldwide shipping

Free shipping rates available

Free samples & gift wrapping
A tranquil escape from city life, surrounded by blue summer skies. The star ingredient in Indigo by Baruti is mastic, which is sourced from the island of Chios. Mastic gives the fragrance a distinctive coolness, and the incense accord gives it warmth. The scent is genderless and works beautifully in warmer temperatures (although of course, you are welcome to wear it whenever you want, no rules here).
One of the most beautiful feelings is when you're on an airplane and rise above the clouds. The light is beautiful as ever. What would it be like to live in a place high above the clouds? Imagine cloudless late summer afternoon, sunlight cascading through a large window in front of you.
Indigo is the peace and the silence knowing that there is a world beneath you with busy people, the freedom to choose when to emerge, when to interact with the buzz of the world below.
Hyacinth, Cedarwood, Rose, Incense, Sandalwood, Amber
Baruti means gunpowder in the Greek and Arab language (μπαροuτι) and you can tell why: each fragrance is like a fragrant unexpected explosion on your skin.
Baruti is the label of the Dutch-Greek independent perfumer, Spyros Drosopoulos, introduced in 2015. Spyros combines creativity with wearability in fragrances, resulting in perfumes that are strong, memorable and intense.
Also discover the extrait de parfum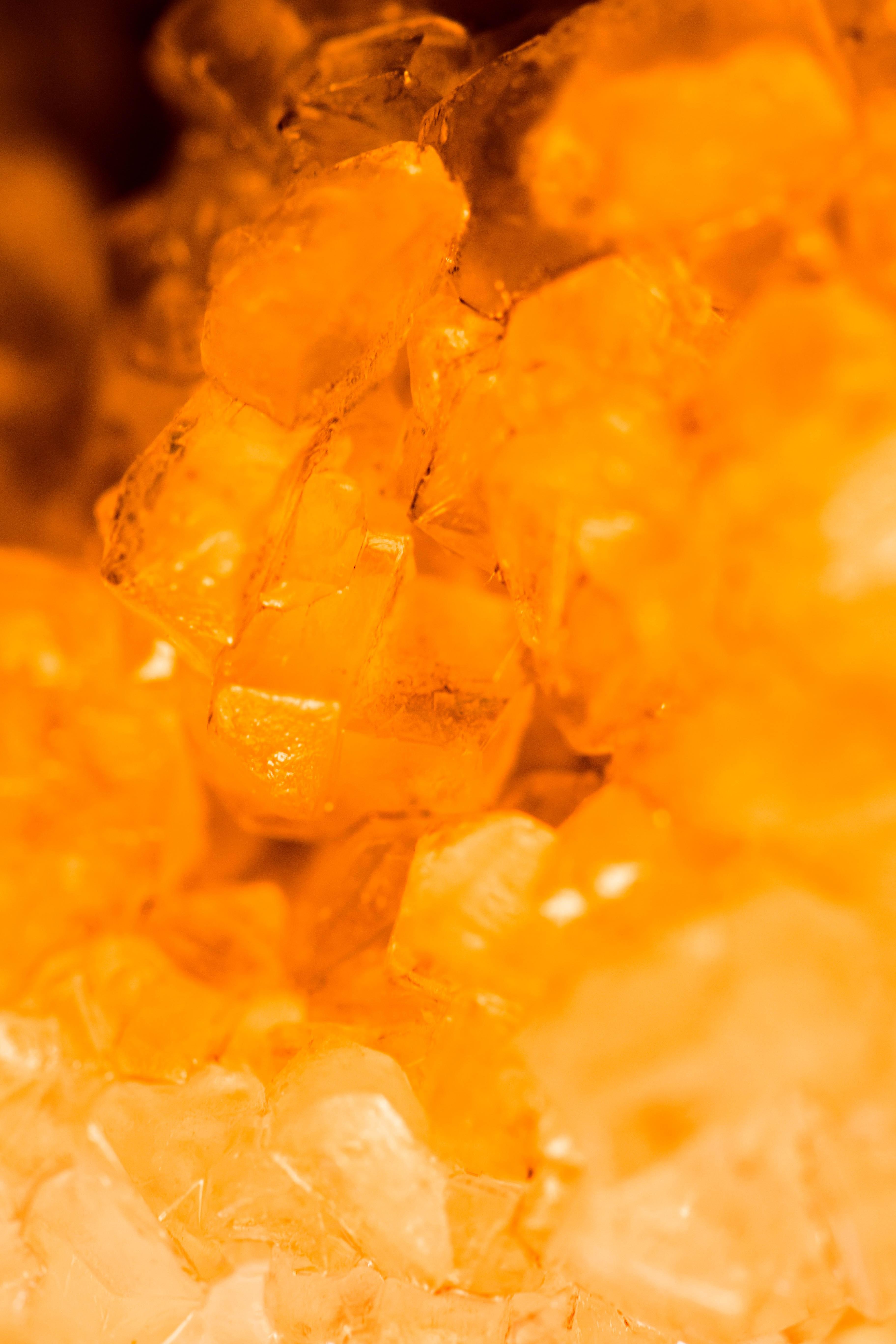 Fragrance family
Amber
The amber fragrance family contains warm, spicy and often sensual perfume notes. Classic amber fragrances are built around an amber accord, often consisting of patchouli, benzoin, labdanum, vanilla and musk. Also, amber can refer to natural ambergris or synthetic amber, such as Ambrox or Ambroxan.
Spyros Drosopoulos
Born in the Netherlands and raised in Greece, Spyros Drosopoulos has always been a connoisseur of smell and taste. After a scientific career as psychologist, Spyros decided to dedicate his creative talents and his sharp analytical mind entirely to creating extraordinary perfumes. As independent perfumer since 2012 he launched his own brand Baruti in 2015. "This is what my dreams smell like, I make personal and immediate perfumes. Deceptively playful, rooted in the unconscious, perplexing the senses, like kaleidoscopic explosions of beauty. They can blow you away." - Spyros Drosopoulos.