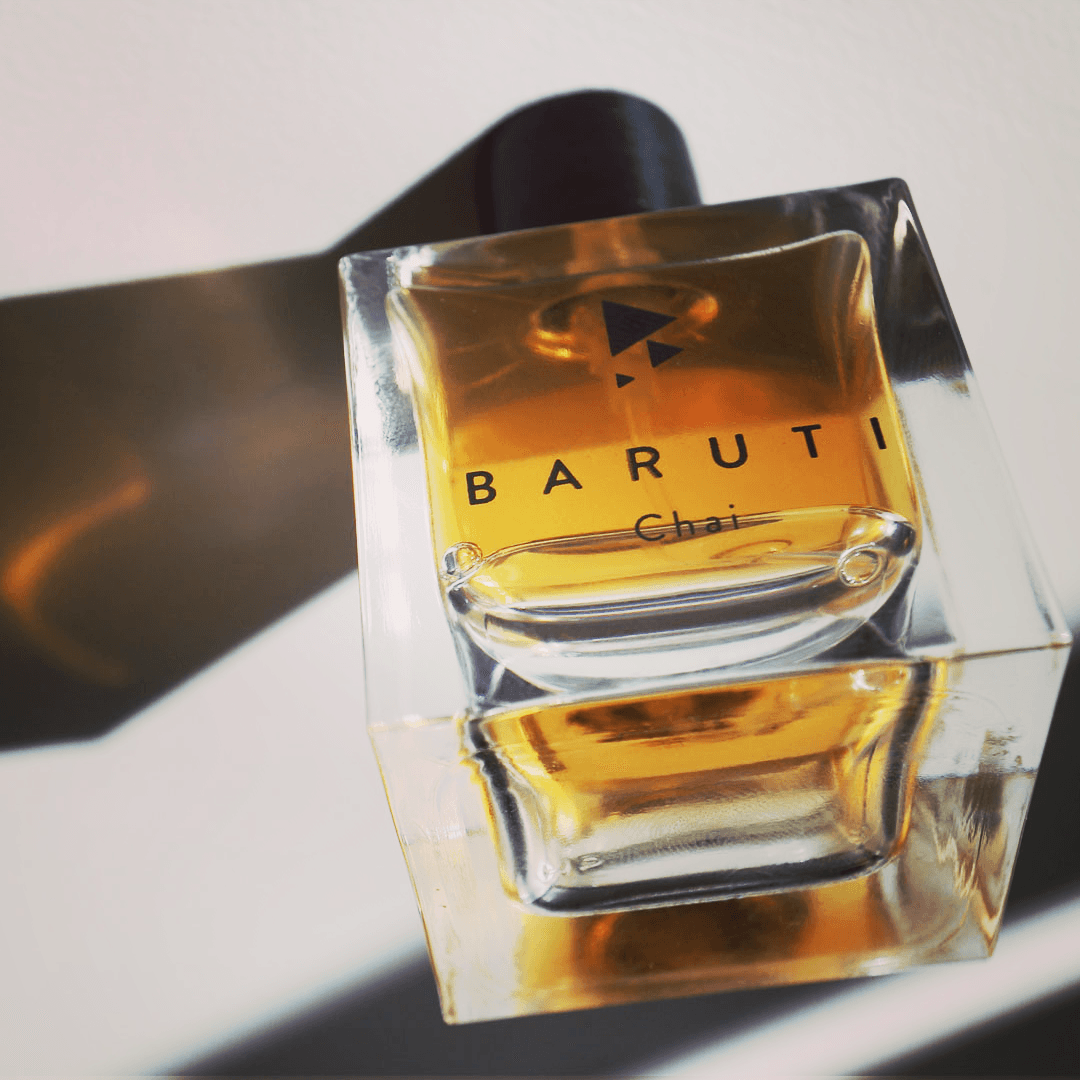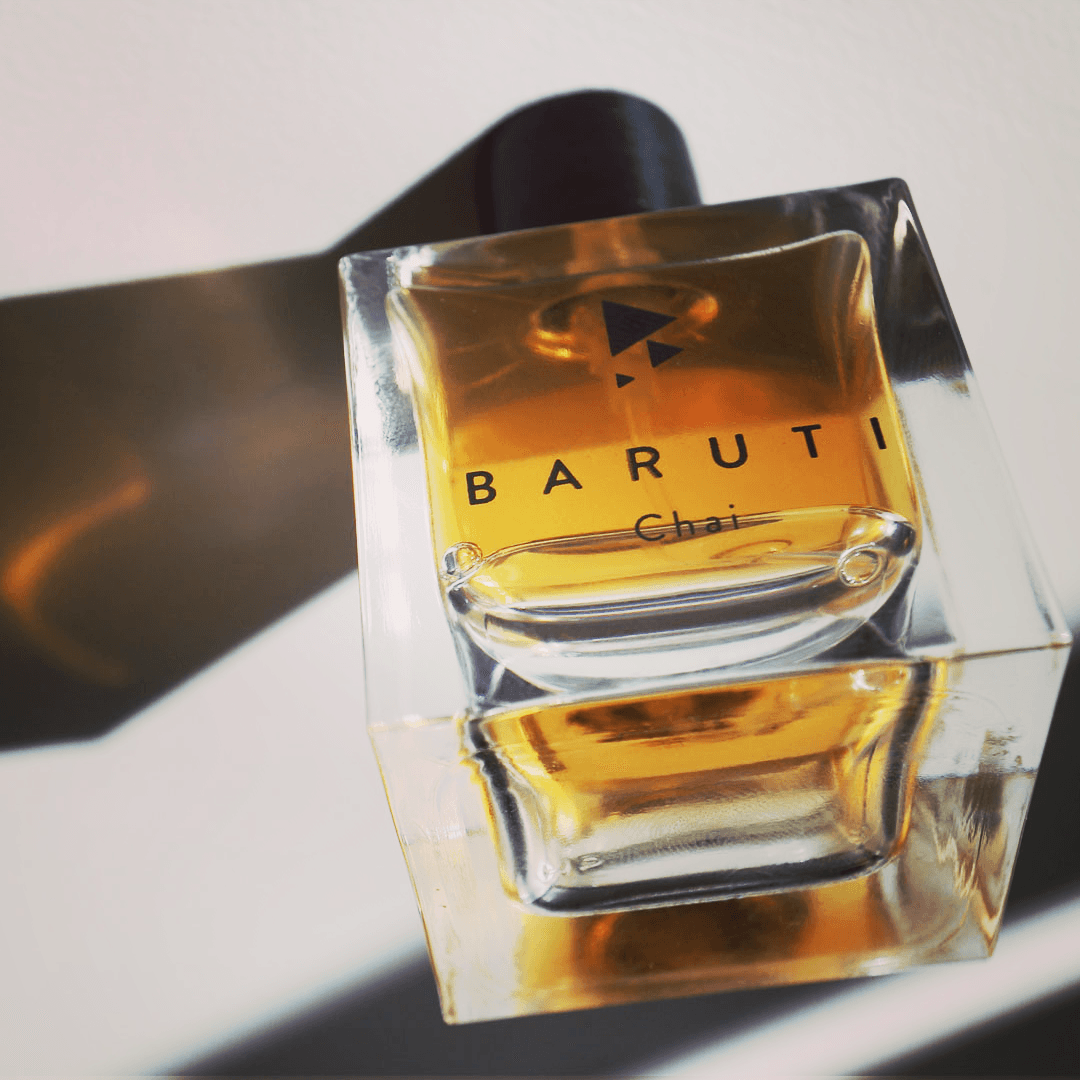 Baruti
Chai - extrait de parfum
 € 120
Daily worldwide shipping

Free shipping rates available

Free samples & gift wrapping
Chai by Baruti is like an sweet-spicy Indian masala chai tea: comfortable and delicious!
"Cinnamon, cardamom and clove are supported by a background milkiness and a tannic black tea. A light spray and I'm instantly warmed and feel relaxed. We are just at the tail end of winter here in Australia, and I have enjoyed wearing this fragrance on bright and cold Sunday mornings, pulling on an oversized knitted jumper and snuggling into a sunny sofa corner to read a book. Chai is the perfect comfort fragrance." – review by Tina from Australian Perfume Junkies
Vanilla, Cinnamon, Cardamom, Clove, Pepper, Ginger, Milk accord, Chocolate, Leather, Musk, Rose, Tea
Baruti means gunpowder in the Greek and Arab language (μπαροuτι) and you can tell why: each fragrance is like a fragrant unexpected explosion on your skin. Baruti is the label of the Dutch-Greek independent perfumer, Spyros Drosopoulos, introduced in 2015. Spyros combines creativity with wearability in fragrances, resulting in perfumes that are strong, memorable and intense.
Also discover the eau de parfum
Fragrance family
Gourmand
Gourmand fragrances are sweet, tempting and mouthwatering. Just as much we enjoy eating sweets, perfumers are inspired by the addictive character of the almost edible notes. Gourmand is the collective name for sweet delicacies. Think of chocolate, hazelnut, vanilla, coffee, caramelized sugar, bubblegum or licorice, yummmmm.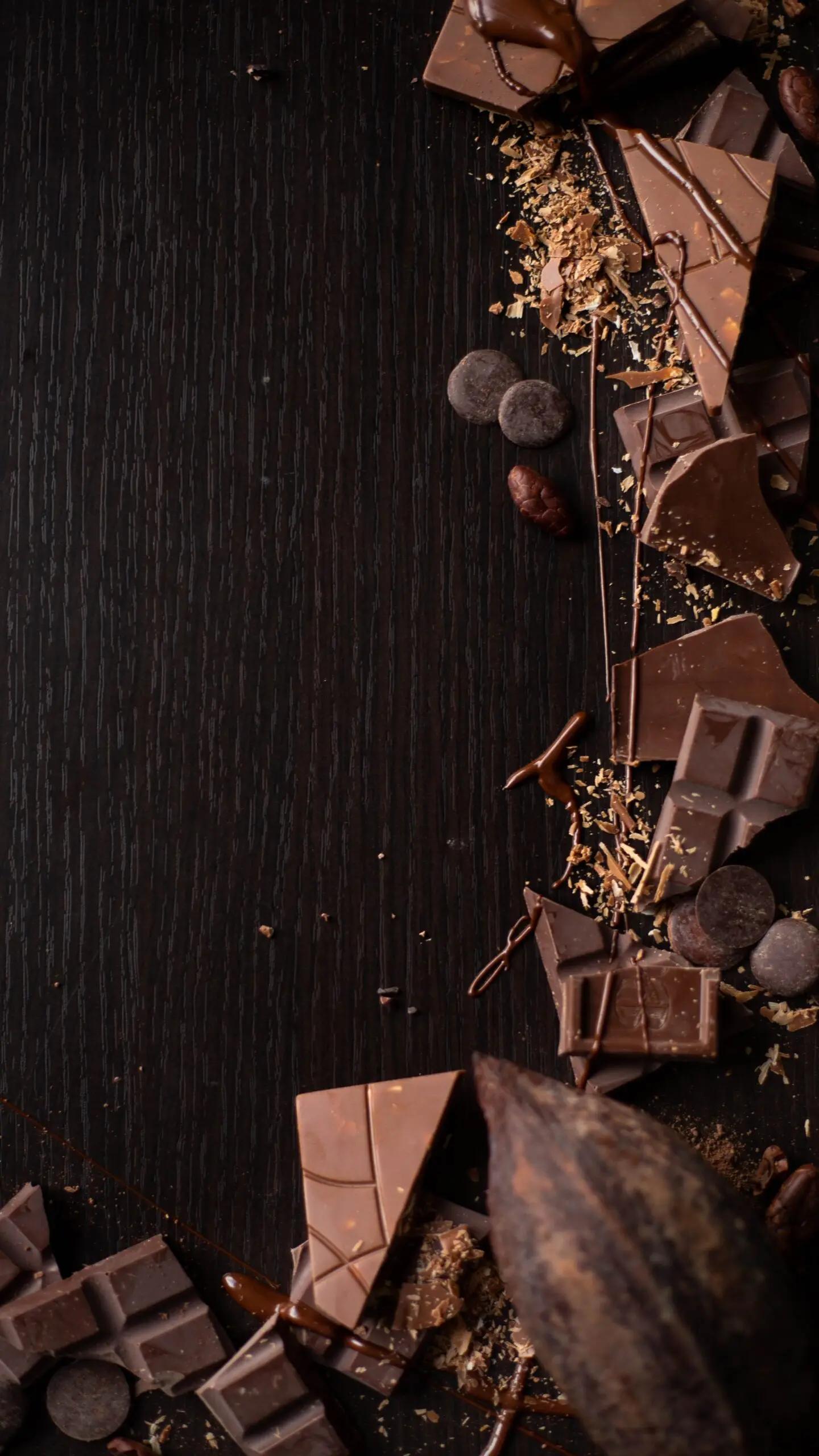 STUNNING PERFUME
It was love at first sniff, such a beautiful, long-lasting, simply gorgeous perfume! Addictive, I would say...black tea, spices, thick and rich. Great quality, one of the best I have smelled so far. Thank you, Mr. Spyros Drosopoulos! My kind regards to the Perfume Lounge team, I really appreciate your excellent customer service!
Spyros Drosopoulos
Born in the Netherlands and raised in Greece, Spyros Drosopoulos has always been a connoisseur of smell and taste. After a scientific career as psychologist, Spyros decided to dedicate his creative talents and his sharp analytical mind entirely to creating extraordinary perfumes. As independent perfumer since 2012 he launched his own brand Baruti in 2015. "This is what my dreams smell like, I make personal and immediate perfumes. Deceptively playful, rooted in the unconscious, perplexing the senses, like kaleidoscopic explosions of beauty. They can blow you away." - Spyros Drosopoulos.