Daily worldwide shipping

Free shipping rates available

Free samples & gift wrapping
Arborist by Jorum Studio is the raw nature of Scotland captured in a bottle. The opening of the fragrance bursts with spices that transition into woody and resinous notes. Rose absolute and tuberose give Arborist a sparkling twist, which is a nice counterbalance. The hint of cumin in the fragrance provide this fragrant journey with an exciting depth.
Close your eyes and imagine yourself in the Scottish rugged countryside. Woodlands, leaves, flowers, fruits, and roots, mixed with soil form the typical portrait of a forest. Perfumer Euan McCall captured this 'smellscape' perfectly in Arborist.
Arborist is an ode to the enchanting forests that Scotland is known for. This natural creation visualizes the impetuous relationship between man and nature.
Like all of Jorum Studio's creations Arborist is handmade in small batches in Scotland.
Rose, Saffron, Tuberose, Pear, Honey, Fir, Papyrus, Artemisia, Pine, Cistus labdanum, Magnolia, Myrrh, Osmanthus
Jorum Studio, Scotland's first and most original perfume house, is the creation of Scottish perfumer Euan McCall and his partner Chloe Mullen. This creative duo makes all the fragrances in small batches by hand in their own studio in Edinburgh, resulting in a collection of unique, original, and contemporary perfumes.
Fragrance family
Woody amber
The best of woody scents combined with the warmth of the oriental scent family. Here flowers do not play a leading role, but wood notes dominate. Take sandalwood accompanied by patchouli for an earthly character.
Overweldigend
Maar in de goede zin des woords. De geur verandert voortdurend. Alsof je uit de auto stapt in een oerbos met planten, mos, bloemen, die je niet kent, maar absoluut wel wilt kennen. Na uren blijft er een zachte geur over, die nog steeds niet herkenbaar is en bijna 24 uur blijft hangen. moeilijk om hier een body-milk bij te zoeken.........
Guusanke Vogt - 2022-02-04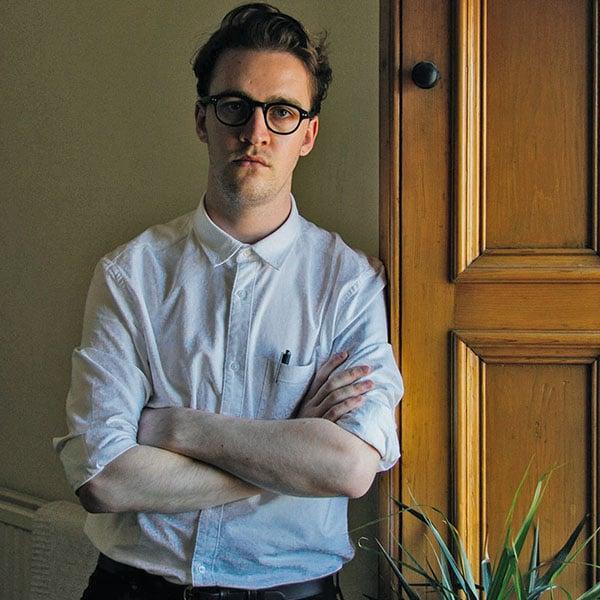 Euan McCall
Euan McCall is a Scottish perfumer from Edinburg. He has created perfumes for cult brands (such as Neandertal) and now runs his own brand Jorum Studio with his partner Chloe Mullen. Their perfumes are contemporary and unique, and to quote McCall: "It is so important for us that each Jorum creation is new, original and of quality which we hope ultimately progresses the narrative - we aren't interested in trends or trying to copy existing works. We do Jorum and hope many people enjoy what we do." Interested to read more about Euan McCall's creative process and inspiration? You can read our full interview with Euan McCall here.