Everything you need to know about Best Friends Friday 2023 at Perfume Lounge
Friday November 24th and Saturday 25th we celebrate Best Friends Friday at Perfume Lounge. This special day is our way of showing gratitude to our dedicated customers, who visit us both in-store and online. We truly appreciate your continued support and loyalty.
ALL GIFT SETS ARE OUT OF STOCK: this part of our promotion has finished.
In honor of this occasion, we have curated an exclusive gift set (worth over €100) filled with extraordinary, one-of-a-kind gifts, specially curated with thought by our staff. You will receive this gift set with any order from €135 on the day of Best Friends Friday.
Added to that, we have curated a beautiful collection of products and brands with discounts up to 50%.
Shop the sale collection
What, when, where?
Our Best Friends Friday collection goes live on Friday (the night of Thursday to Friday) at 00:00/12 AM! You will be one of the firsts to hear about this via our newsletter.
Responsible shopping with a discount
What types of discount can you expect? We will have a collection with brands that are discounted from 15% up to 50%. In the context of sustainability and conscious shopping, these discounts only apply to brands and products that we will no longer carry or where the packaging is slightly damaged or has been updated.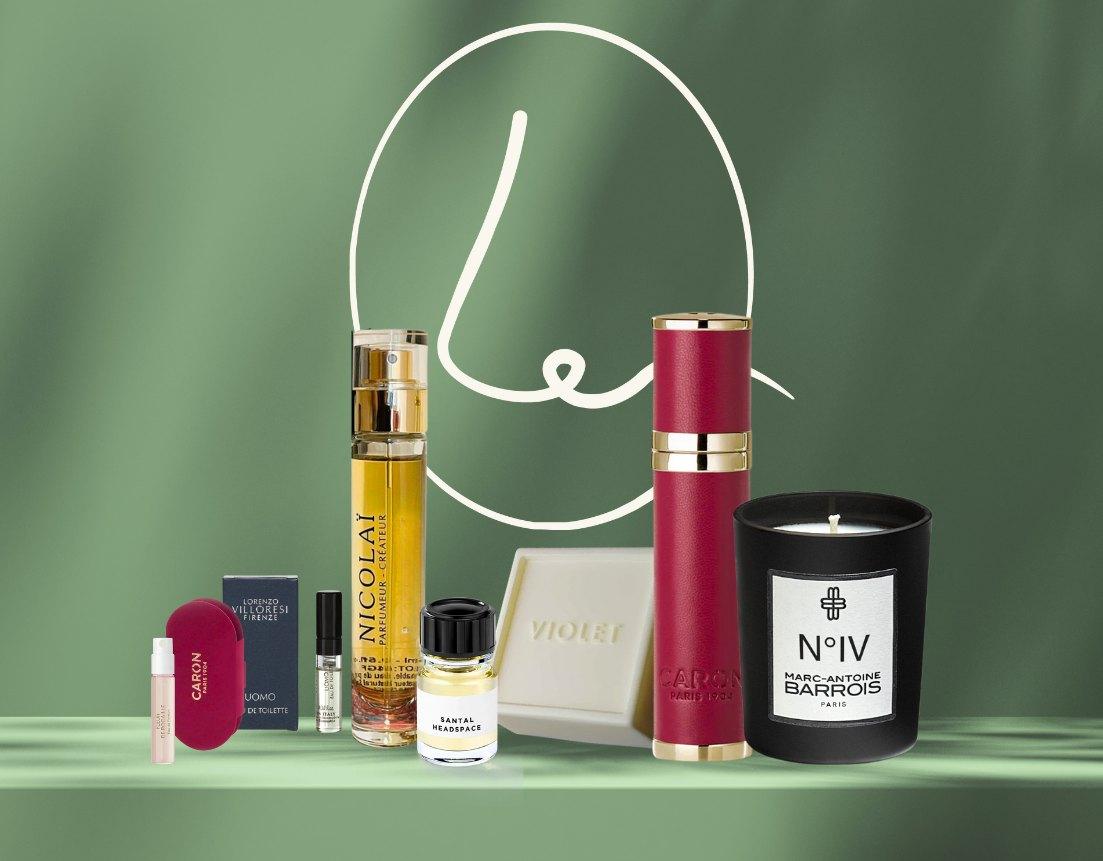 NO GIFT SETS AVAILABLE ANYMORE
An exclusive gift set with your order 🎁

In addition to the discounts on selected products, we give out a beautiful gift set to anyone who places an order above €135. The content of this gift set is:
1x travel spray by Nicolaï with one of the bestselling Nicolaï perfumes* (15 ml)
1x the newest scented candle by Marc-Antoine Barrois (75gr)
2x samples by Lorenzo Villoresi (2x2ml)*
1x luxurious leather look burgundy travel spray by Caron (empty, 12ml)
1x Nuee Bleue soap by Violet (150gr)
1x luxurious Headspace miniature (2,5 ml)*
* Because of the high demand during Best Friends Friday, you cannot choose which perfumes you will receive by Nicolaï, Headspace and Lorenzo Villoresi when you purchase online.
Even more products in our boutique
Of course, you are also welcome in our boutique on Friday, November 24 (between 10:00 AM and 6:00 PM) and Saturday, November 25 (between 10:00 AM and 5:00 PM) to shop your Best Friends Friday products. And believe us, it is worth stopping by, because in the boutique you will find special promotions of brands and products that are not available online. 👀
Best Friends Friday terms and conditions
Offers begins on the night from Thursday to Friday at 00:00/12 AM at www.perfumelounge.eu
To be eligible for our gift set, place an order from €135
Offers are valid on Friday 24th of November and Saturday 25th of November
There is a limit of 1 gift set per customer
There is a limited stock available of our gift sets
Please keep in mind that shipping durations from both DHL and FedEx may experience delays due to increased demand during the Black Friday period.
Returns and refunds conditions on November 24th and 25th.
Items bought with a discount: We do not accept returns and refunds for discounted items that are bought on November 24th and 25th.
Items bought without a discount: Products purchased at full price during this period are eligible for a refund, provided that the accompanying gift set is also returned in its original, unopened condition.
On these two days, the following applies online and in-store orders:
There will be no sample service
There will be no gift wrap service
Discounts are not stackable, no other discount vouchers are valid