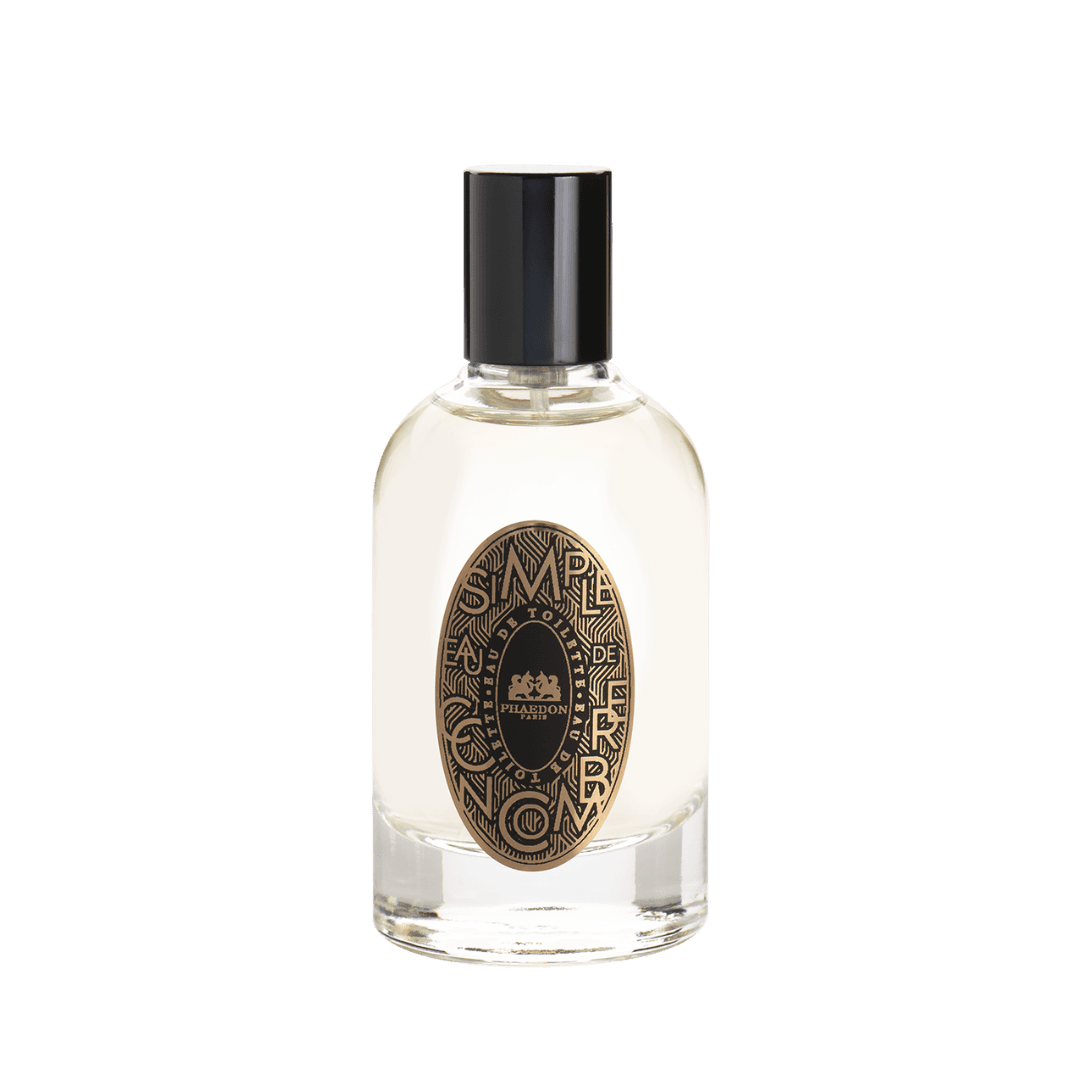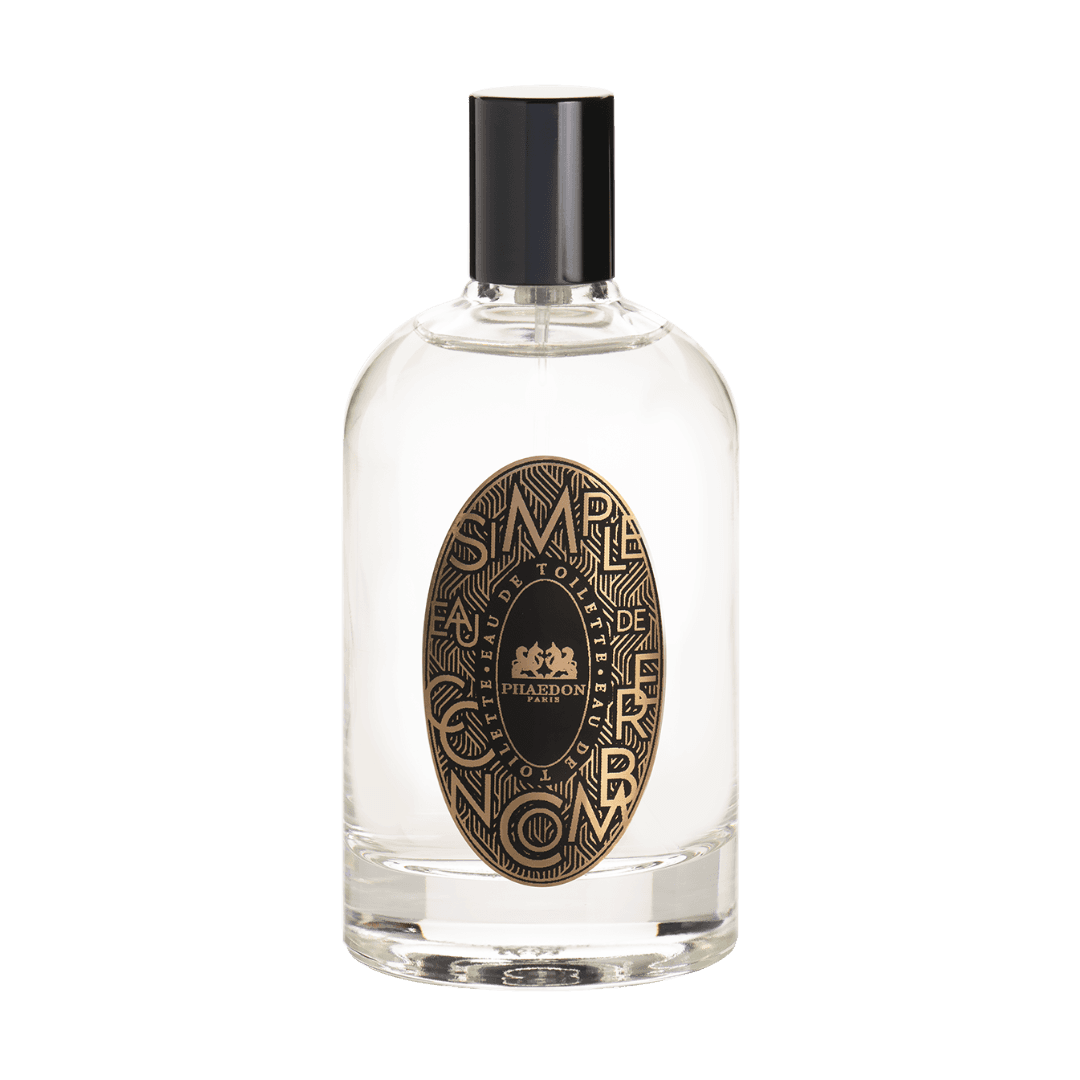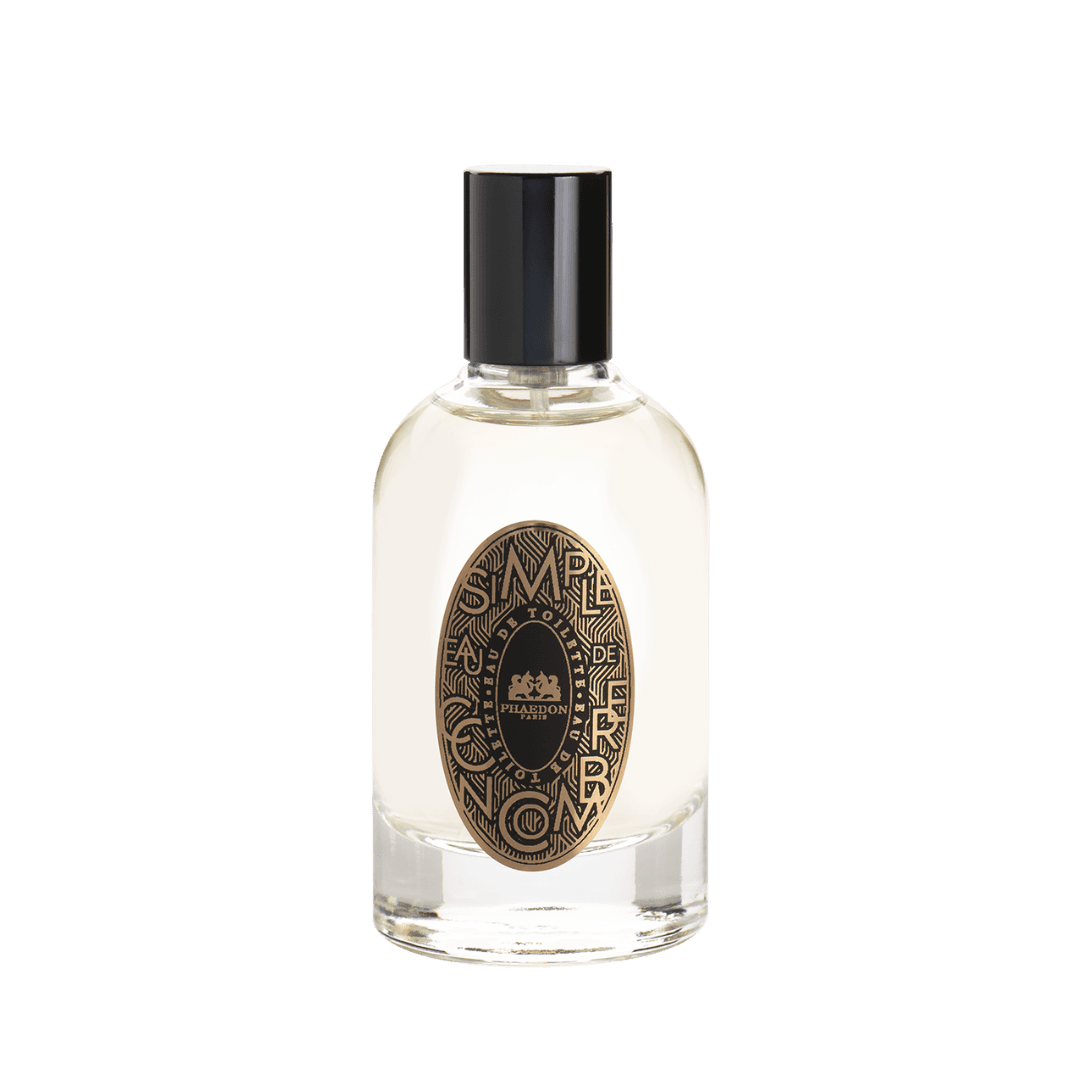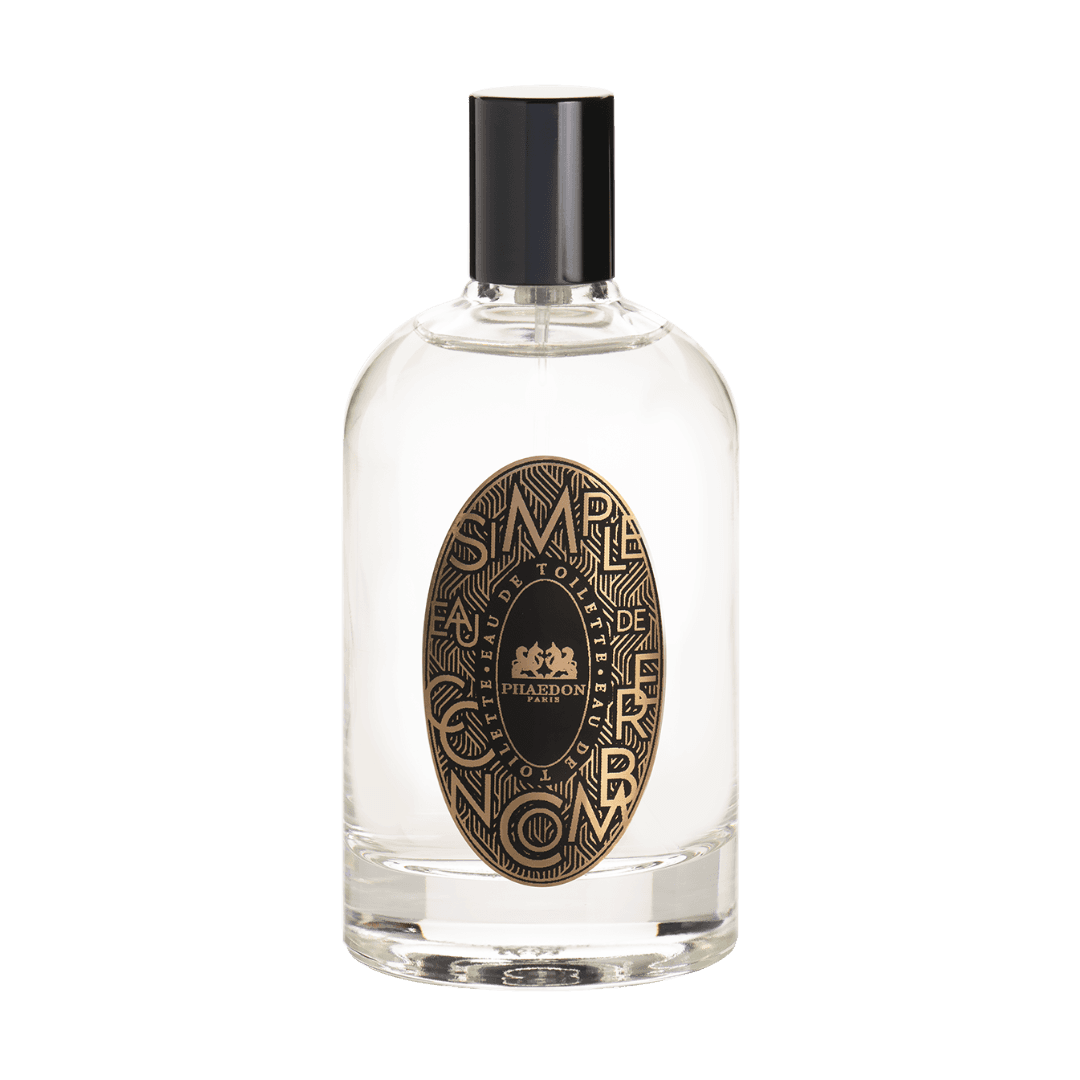 Phaedon
Eau Simple de Concombre - eau de toilette
 € 75
Daily worldwide shipping

Free shipping rates available

Free samples & gift wrapping
Eau Simple de Concombre by Phaedon is infused with fruits, fresh mint and green notes of cucumber.
A detoxifying cocktail that sparkles the senses and gives a boost of fruity freshness.
A great combination of green and aquatic freshness, comfortable & easy-going.
Cedarwood, Musk, Mint, Cucumber
The house of Phaedon was founded by two aesthetes from Paris with a passion for travel and the ancient cultures of the Mediterranean. This is reflected in the name and logo: the emblem with the two Assyrian griffins. Phaedon's fragrances are often created by the talented perfumer Pierre Guillaume and a small number of guest perfumers. They are available in eau de toilette or very highly concentrated (30%) eau de parfum. In addition, the brand has high-quality reed diffusers and room sprays.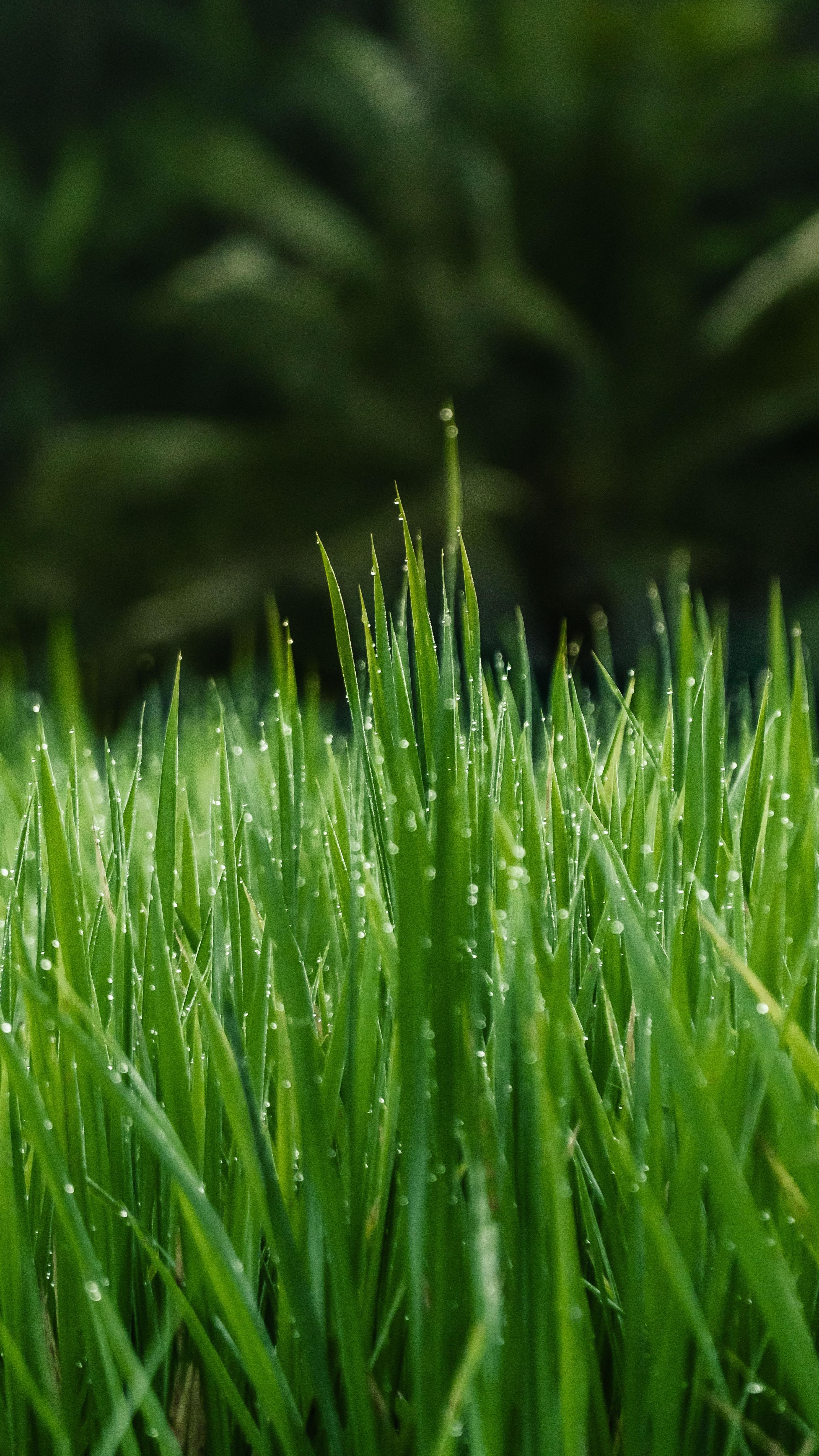 Fragrance family
Green
Thanks to their natural and vegetal components, green fragrances are like a walk in the forest. Smell the grass, plants, leaves, twigs and moss. Always intriguing, always lively and full of character. Green, greener, greenest!
Eau Simple de Concombre - eau de toilette
Stoere komkommer
In eerste instantie een hele frisse geur waarbij de komkommer/munt de boventoon voert. Het wordt echter vrij snel een stuk kruidiger (hout/leer) en daardoor beduidend stoerder. Makkelijke, blijmakende geur 😘
Verrassend parfumhuis!
Wat een energieke, frisse geur! Diep, briljant en opwekkend door de gebruikte ingrediënten. Comfortabel, en feestelijk om de hele dag te dragen. Het gevoel dat deze geur bij mij oproept is: liefelijk, positief als een stralende dag aan het begin van de zomer. Echt een blijver! en er valt meer te ontdekken bij Phaedon Paris voor mij 😊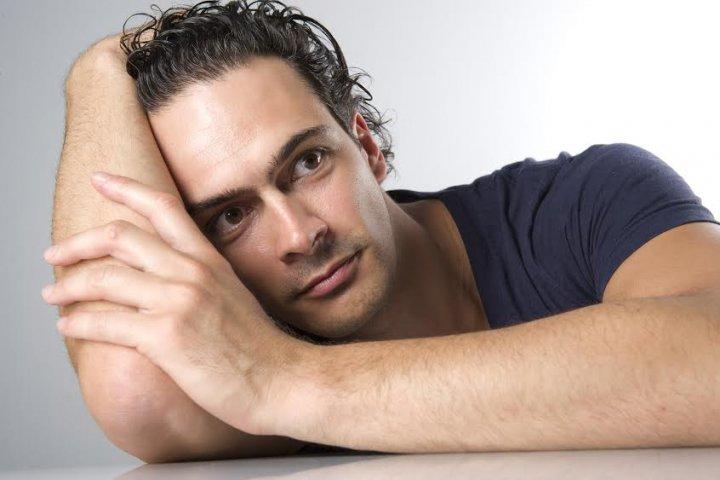 Pierre Guillaume
When he was just 25 years old, Pierre Guillaume launched his first perfume called Cozé. Chandler Burr, renowned and respected perfume critic, described this fragrance as 'the coolest of new European fragrances from a young French chemist'. That was the beginning of his career and his own perfume house: Parfumerie Générale, which is now called Pierre Guillaume. Pierre Guillaume uses innovative processes to create fragrances. You can recognize his personal style in his perfumes, with high-quality scents that remain perceptible on the skin for a long time without overpowering.