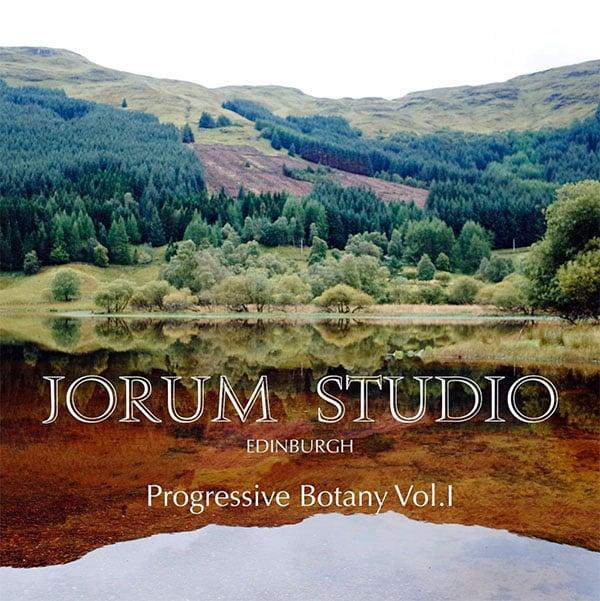 Interview met Euan McCall van Jorum Studio
Wat een vondst, toen we dit fraaie merk uit Schotland ontdekten en aan onze collectie konden toevoegen:
het originele merk Jorum Studio uit Edinburgh, Schotland.
Het creatieve duo achter dit merk is parfumeur Euan McCall en zijn partner Chloe Mullen. Samen runnen ze de artistieke creaties van Jorum Studio. Omdat wij bij Perfume Lounge altijd geïnteresseerd zijn in de makers achter onze merken, stelden we Euan zeven vragen over hun inspiratie, de obstakels en de artistieke talenten van Jorum Studio.
Dit interview gaat verder in het Engels. 
Where do you seek and find inspiration for your perfumes? And once inspired, what is your creative process?
Our process is pretty lengthy and from an outside perspective probably boring as it is inherently analytical and repetitive.
After we decide on the subject material or concept, we spend a relativity long time researching and putting together a moodboard. The moodboard usually consists of mixed media; images, film-stills, music references, furniture design, architecture, typography, fabric/ textile samples, web links, notes on new raw materials etc. Usually this happens in tandem with creation of initial perfume sketches, and each informs the other in the 'melting pot' stage. At the point where we feel comfortable with the ideation and conceptualisation, the moodboard is complete and we double down on formulation. Many of our archive formulas were created more analytically and without external creative influence, you can feel this when sampling.
Can you tell us a bit more what it's like to produce everything in-house?
Our production can be swift for some formulae and slightly longer for others. Typically, we turn around full production in a few weeks, and everything is done in-house with batches ranging from 100-1000 units per reference for Jorum Studio. We usually batch a few times a year as a typical schedule with some ad-hoc production if a particular perfume requires such. Our production scheduling isn't perfect as we can run out of certain perfumes, but it is impossible to know how anyone perfume will perform at any given time. So, production is admittedly not perfect but ultimately more sustainable both economically and ecologically.
The packaging elements are designed in-house by Chloe, and these are worked on throughout. Packaging may seem straightforward, but it is a very demanding element and the commodity prices for all raw material tend to be in constant and vicious flux. I do not envy this job! Part creative, part accountant and part mediator and negotiator. It's gruelling!
Your collection has two sub-collections, Progressive Botany Vol. I & Selective Memory, can you tell us a bit more about those?
Progressive Botany Vol. I collection – containing Arborist, Medullary-Ray, Carduus, Trimerous, Phloem & Nectary – investigates botany. We felt that it was important to focus on botanicals native to home for the launch of Jorum Studio however we always stress that our Scottish heritage is not our only focus, we see ourselves as a global brand with a global vision.
Selective Memory – containing Atheneaum, Fantosmia – is at once inward looking, our hopes were that each of the perfume profiles within this collection are shared experiences – most people can relate to them in some way and at some level. The feedback from customers has been really positive and I am confident that we have achieved this goal of creating universally familiar profiles albeit totally new perfume forms that are nuanced.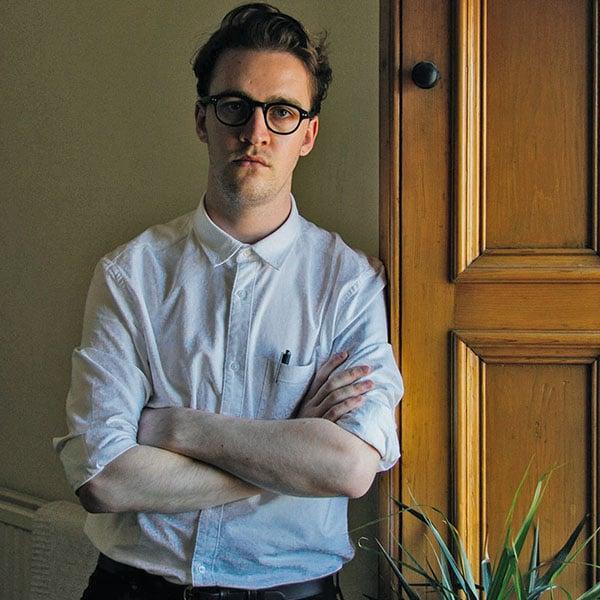 What are the greatest challenges you and the company have faced? And how did you, or do you, deal with them?
As the only fine fragrance formulation and manufacturing company in Scotland operating internationally, we have overcome many challenges over the past 11 years – supply chain, setup costs and logistics to name but a few. Jorum is entirely self-funded and bootstrapped. We are totally independent with no investors and have never received any government support – totally unheard of for a business singlehandedly creating a new, potentially high value industry.
More recently, England's decision to withdraw itself and the devolved nations has presented the most challenges as Brexit took effect last year. Our size, diversified supply chain and our adaptability has enabled us to respond effectively to the continued challenges presented to us.
You have participated in a range of artistic collaborations, such as the perfumes for Neandertal. How important are these to you? And do you have any more in the pipeline?
As a fragrance house, most of our time is involved with other brands projects. We don't keep tabs but at any one time we could be working on upwards of 30 different briefs. We are currently working on over 50 individual perfumed products across multiple projects for companies large and small, globally. Notably, there are several new perfumes for French brand Senyokô due for launch this year and next. We have worked closely with Senyokô since before the brand launched and their briefs feel like home-away-from-home for me. Beyond that, most of the works are under NDA with around 10 projects launching within the coming 6 months. That excludes Jorum Studio, we are constantly working on new Jorum Studio releases. I have made more than 20 fully realised perfumes in the past 60 days that will be submitted to the team for consideration this year, they are sitting in front of us right now and we will whittle this down to 3 or 4 and perhaps launch all, one or none.
We don't do much collaborative works with artists or institutions, mainly as these are always funded by Jorum in one way or another and time is incredibly scarce.
Do you have any favourite smells or perfumes? Are there any fragrances you wish you had created?
No favorite smells. I find pleasure and or intrigue in most any aroma.
I do love many aromatic spices, the aroma (and flavour) produced by saffron when eating it. Cardamom is a particular favourite. In truth, there is very few aromas I don't like. The cheesemonger and butcher are places I cannot enter from an olfactory standpoint – if find them totally disagreeable to me.
As time passes, I am comfortable in my own signature, so I don't wish that I created any perfume created by other perfumers. As I trained, I would become obsessed with certain perfumes, needing to know how they worked. I have a compulsive nature so they would possess me to a point. If I were to make any other perfume it wouldn't be that perfume… I love other perfumes for what other perfumers have created, often within very strict budget and creative controls.
More analytically, we are always searching for perfumes that showcase certain raw materials really well or intriguing combinations of materials displaying perfumers' personal style and ingenuity.
It is so important for us that each Jorum creation is new, original and of quality which we hope ultimately progresses the narrative – we aren't interested in trends or trying to copy existing works. We do Jorum and hope many people enjoy what we do.
Thank you very much, Euan for taking the time to talk us, we are happy to stock your beautiful creations at Perfume Lounge.
January, 2022