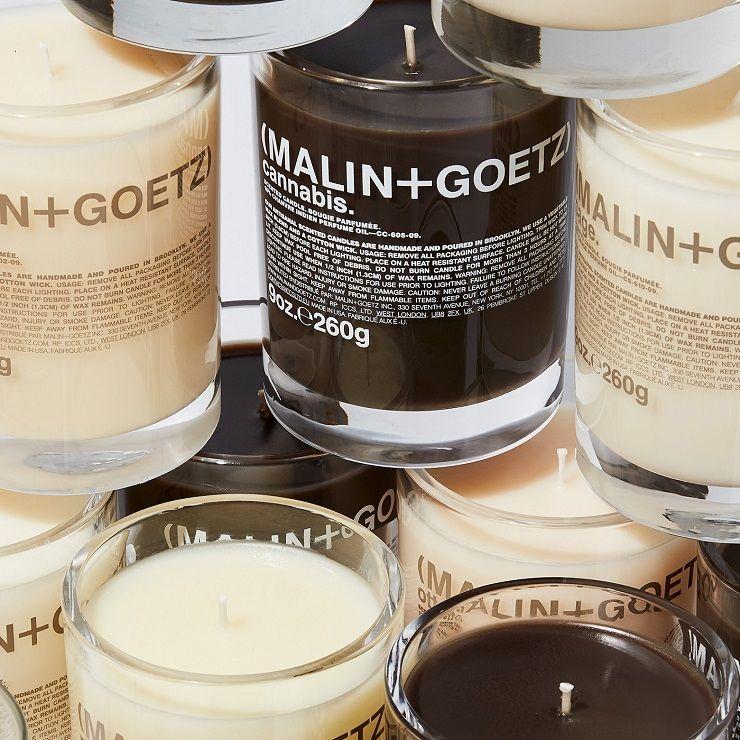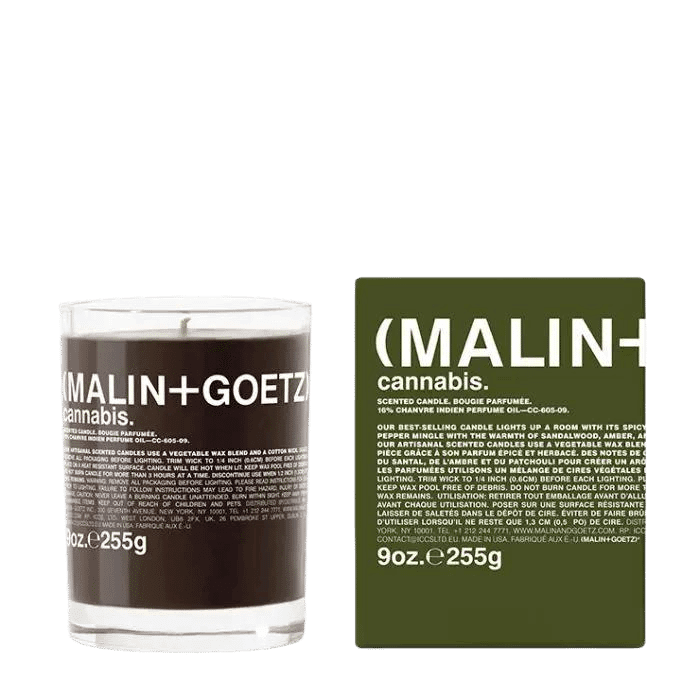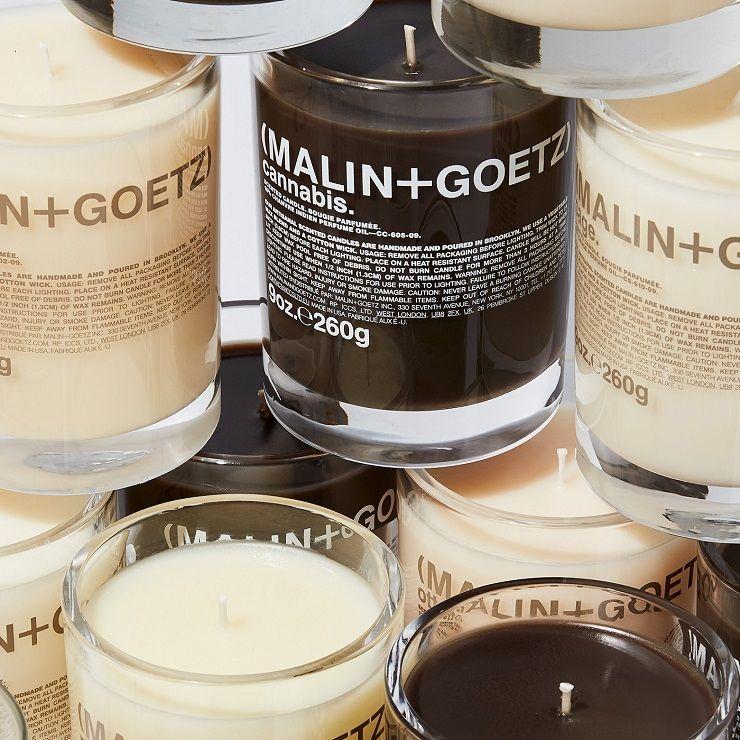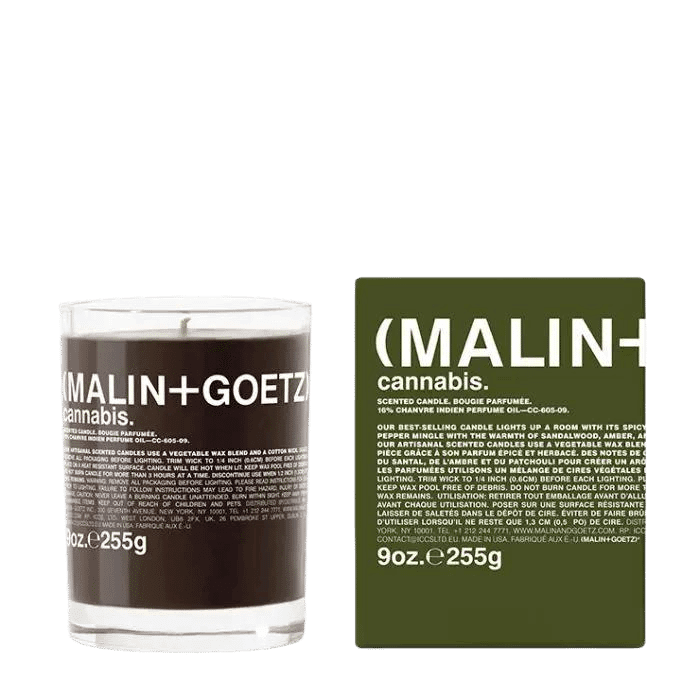 Daily worldwide shipping

Free shipping rates available

Free samples & gift wrapping
Good vibes only with the handmade scented candle in the scent Cannabis by Malin + Goetz. With this scent, think of lazy afternoons spent at your favorite place. Once naughty and provocative and forbidden, cannabis is now impossible to do without.
Cannabis brings together the rich and spicy aromas in this high-quality scented candle with soft floral notes of lily of the valley and magnolia. Free of THC but infused with black pepper and radiant bergamot give the scent a real kick. The cannabis is apothecary quality and provides higher moods and a tantalizing imagination. The earthy base keeps your feet on the ground.
The High quality wax is a blend of soy and beeswax with a cotton wick.
260 grams burns for an average of 60 hours.
Bergamot, Sandalwood, Amber, Orange, Black pepper, Cedarwood, Lily-of-the-valley, Magnolia, Musk, Patchouli
MALIN+GOETZ mission is to design high quality fragrances and candles that fit into your modern lifestyle. Born in New York City in 2004, the diversity, inclusivity and energy of city life is what has inspired MALIN+GOETZ from the very beginning. Malin + Goetz carries a collection of eau de parfums, candles and perfume oils, inspired by traditional apothecary ingredients and the favorite memories from the founders Matthew Malin + Andrew Goetz. Each dynamic scent is formulated for everyday wear and with a gender-neutral appeal.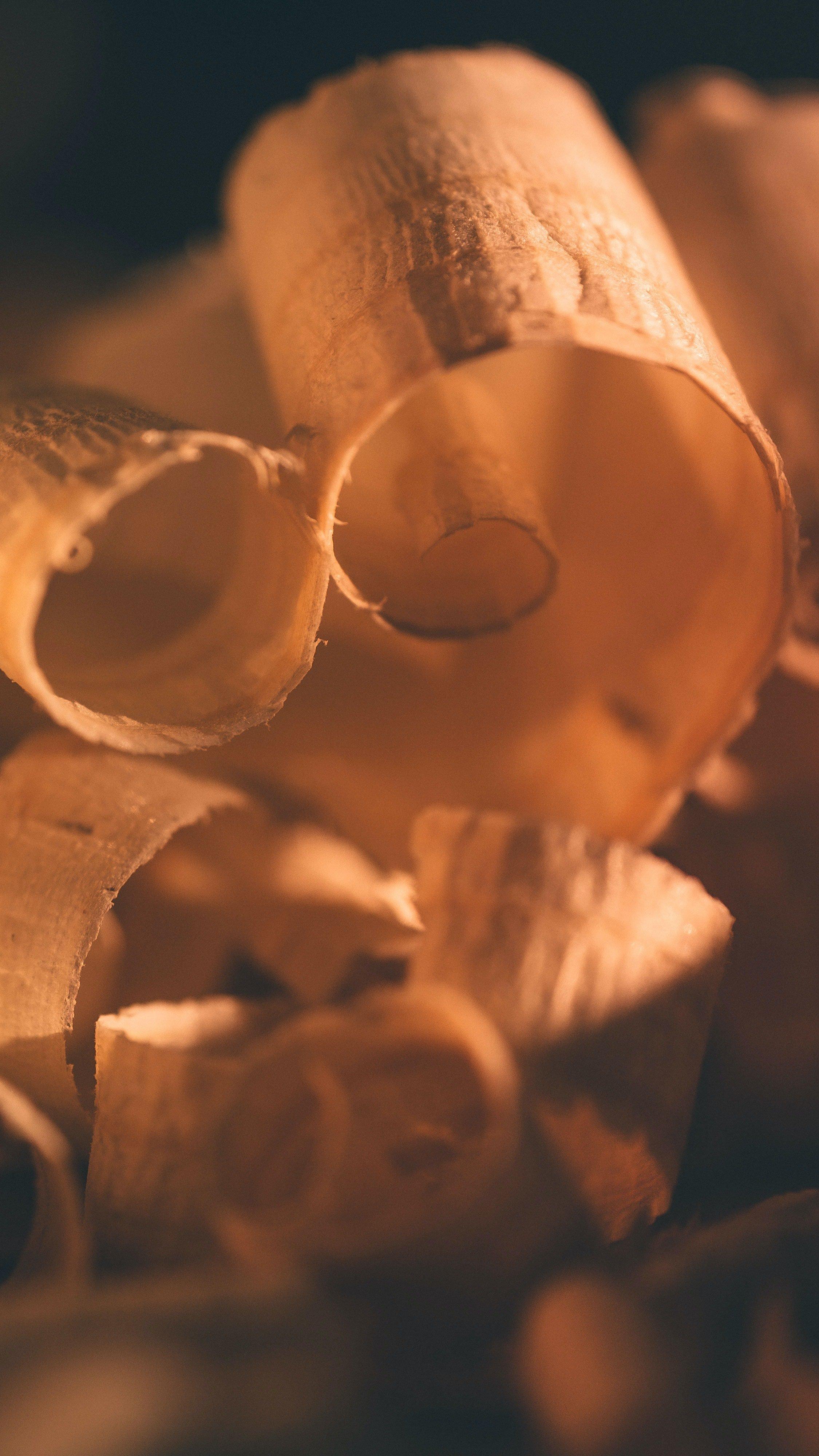 Fragrance family
Woody
Woody fragrances are full of character and indeed very woodsy. They can be warm, soothing and creamy, but also dry and spicy. Key ingredients are cedar wood, patchouli, sandalwood and/or vetiver. Oudh (agarwood), Palo Santo and guaiac wood have also joined the perfumer's palet, just like the fantastic synthetics such as Javanol or Iso-E-Super.