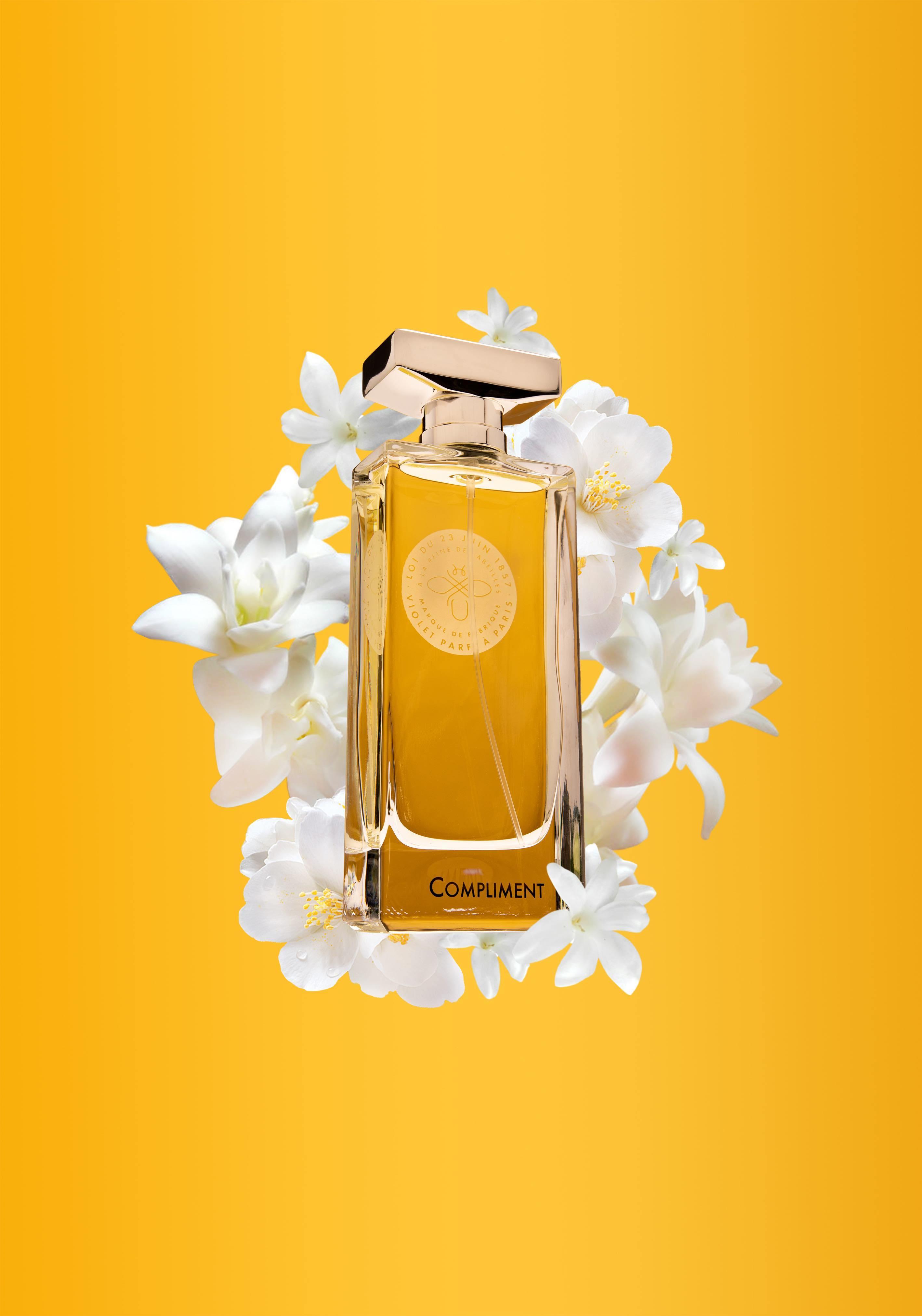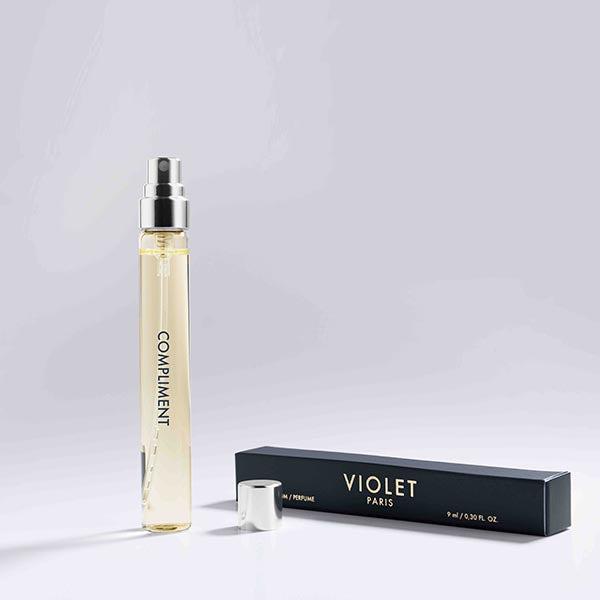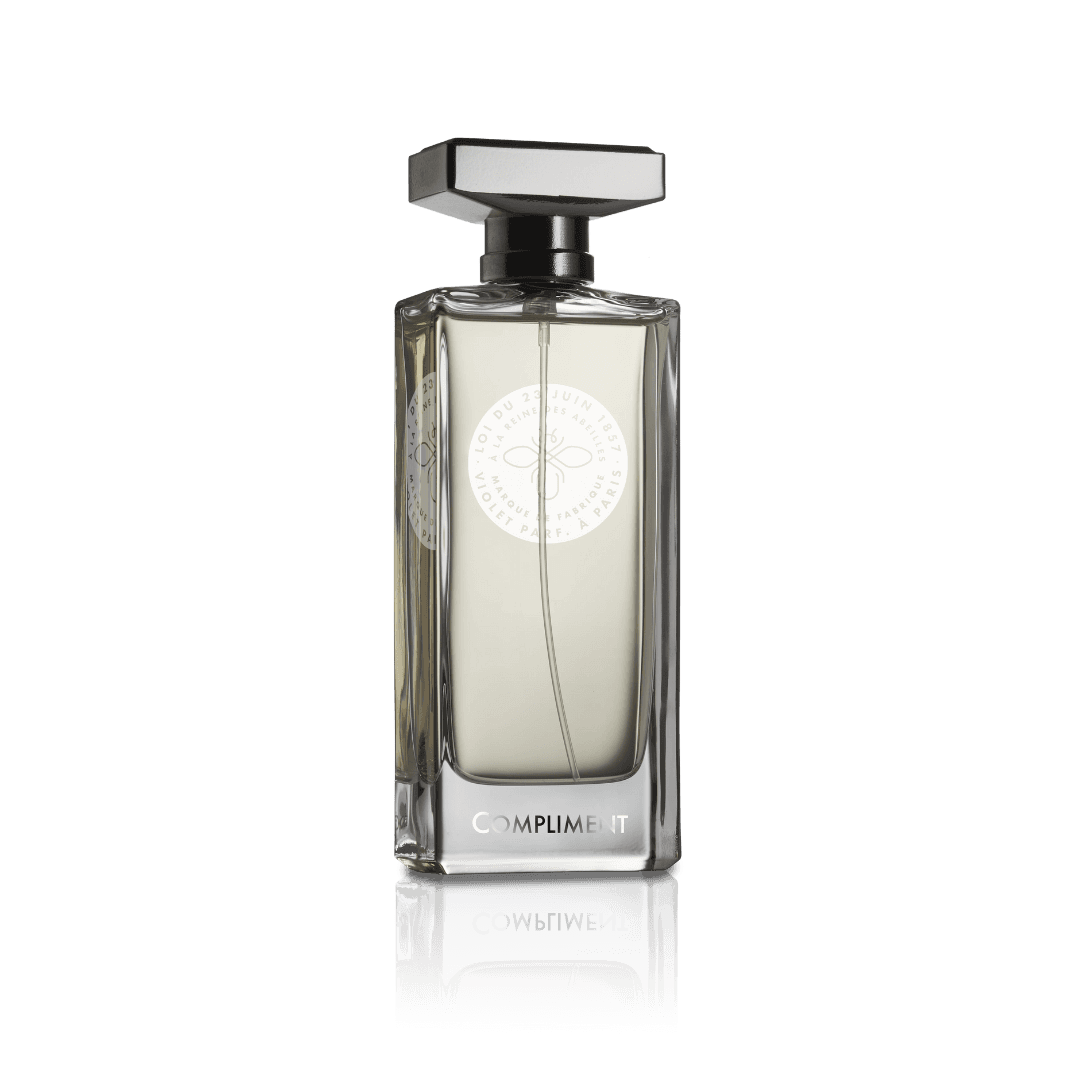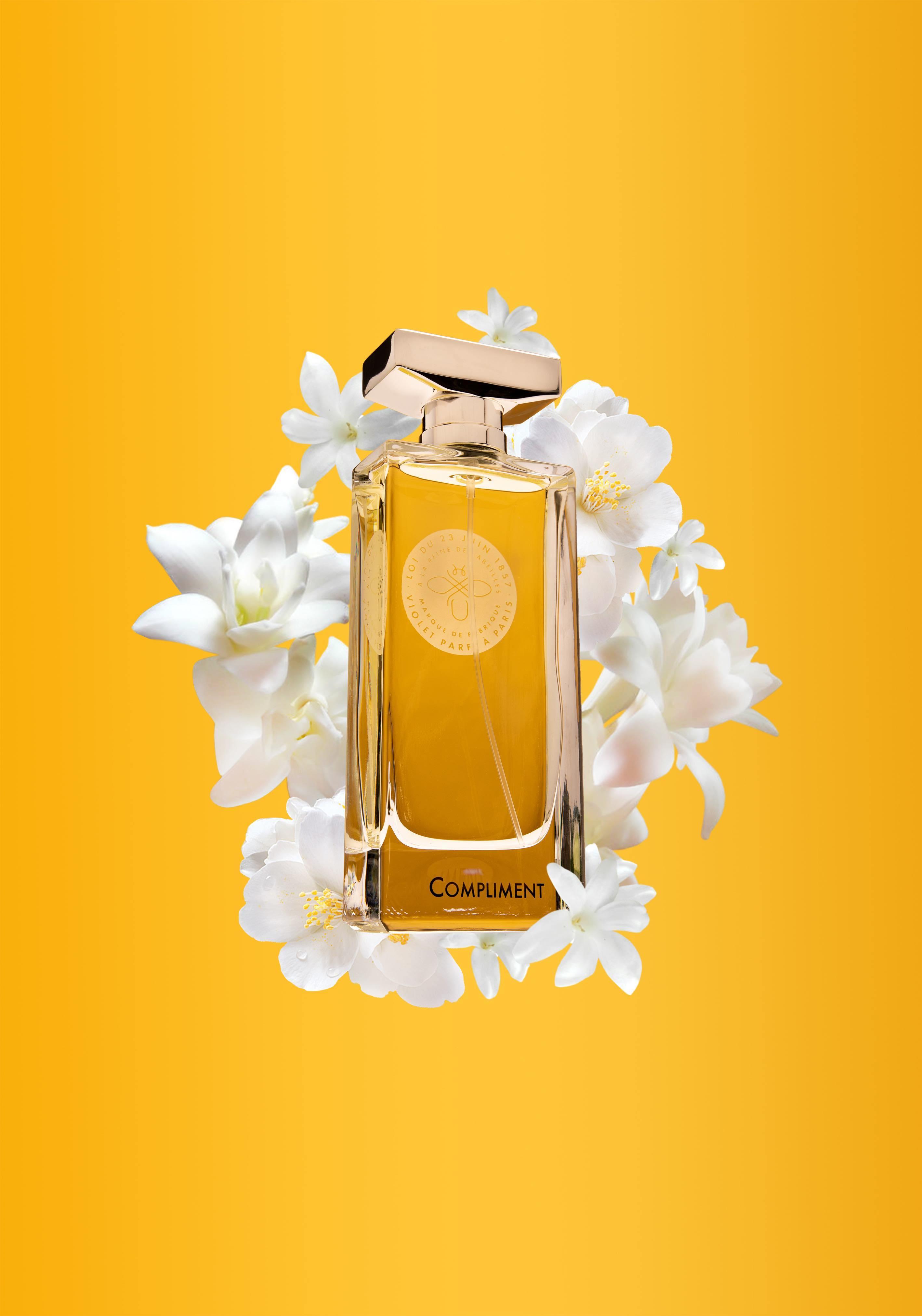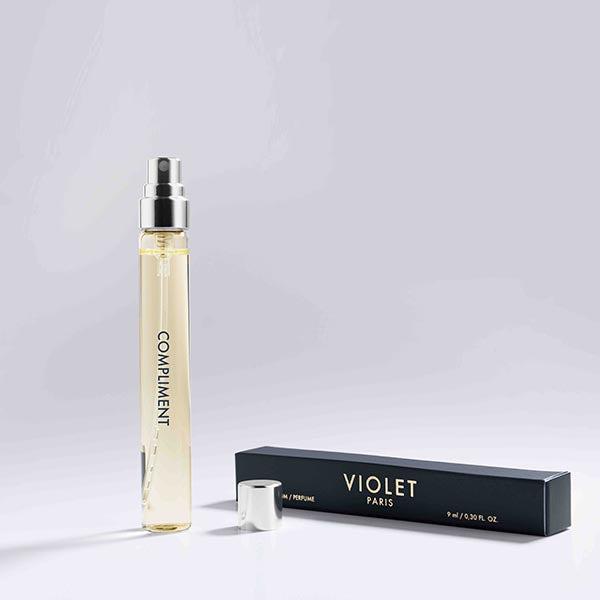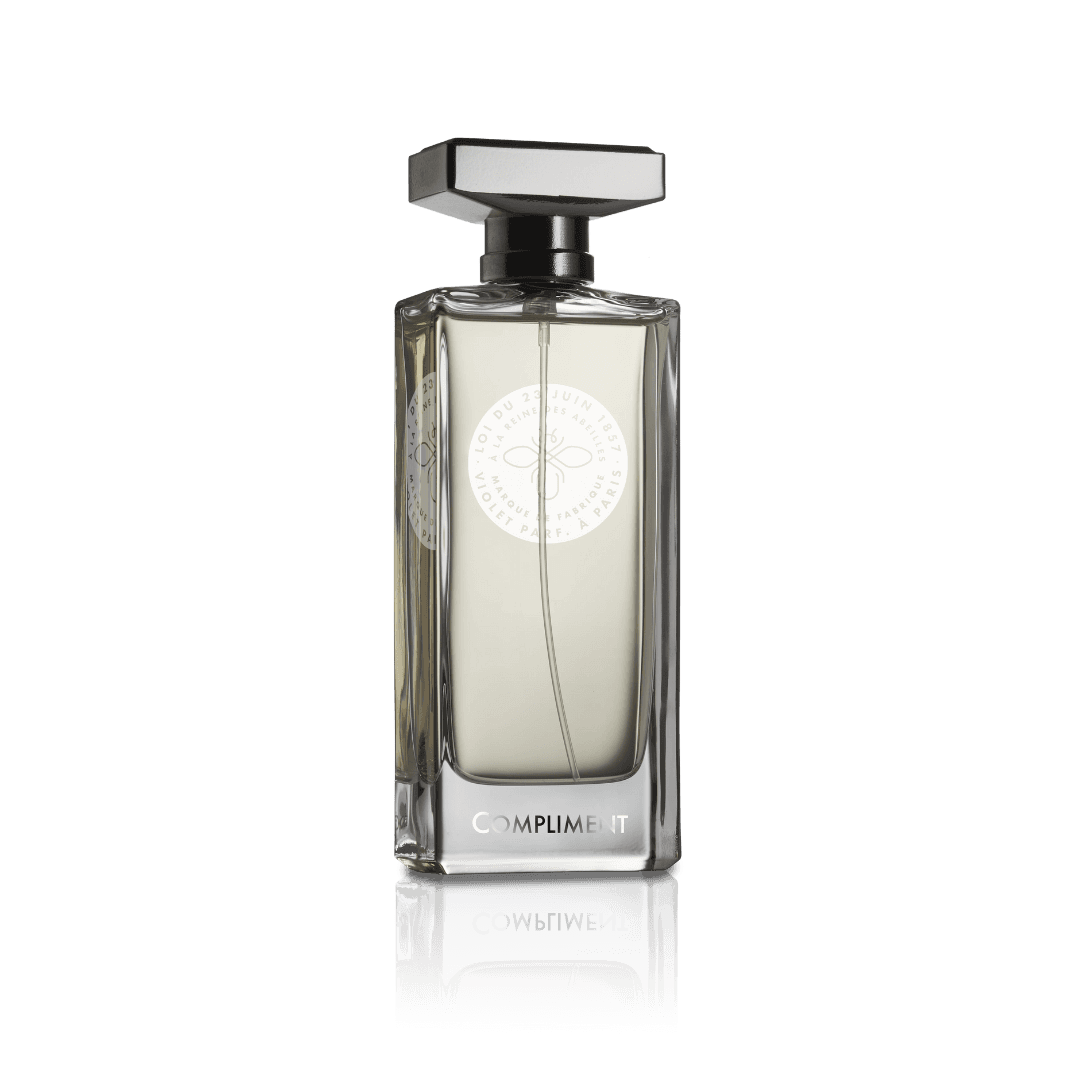 Violet
Compliment - extrait de parfum
 € 28
Daily worldwide shipping

Free shipping rates available

Free samples & gift wrapping
How do you compliment someone with flowers? By gifting them a truly radiant composition! Compliment by Maison Violet is a voluptuous, rich, and sunny floral bouquet.
This fragrance begins with a captivating blend of eucalyptus, peony, freesia, and orange blossom, creating a sensual tension that lingers. The heart of the scent is a radiant bouquet of ylang-ylang, tuberose, hawthorn, heliotrope, and jasmine, which blooms gracefully. The fragrance is then anchored by a warm and soothing base of vanilla and benzoin, providing a perfect balance to the floral notes.
Both timeless and modern, this perfume is for lovers of white flowers in perfumery.
Ylang ylang, Orange blossom, Peony, Freesia, Benzoin, Heliotrope, Jasmine, Tuberose, Vanilla
The story of Violet begins at the prestigious perfume school Ecole Supérieure du Parfum in Paris. Having just finished their perfumery training, three friends dreamed of becoming entrepeneurs and to start their own brand. It was during the course of research, by luck, that Anthony Toulemonde, Paul Richardot, and Victorien Sirot came across Maison Violet: a century-old perfume brand, founded by mister Violet in 1827..
Immediately intrigued and then deeply seduced by its history and its many secrets, bringing Maison Violet back to life was the obvious step for them. Together with top perfumer Natalie Lorson, they reformulated the historical fragrances, inspired by the brand's classics. In doing so, they intertwined the rich heritage of this brand with the present, offering these elegant and modern creations.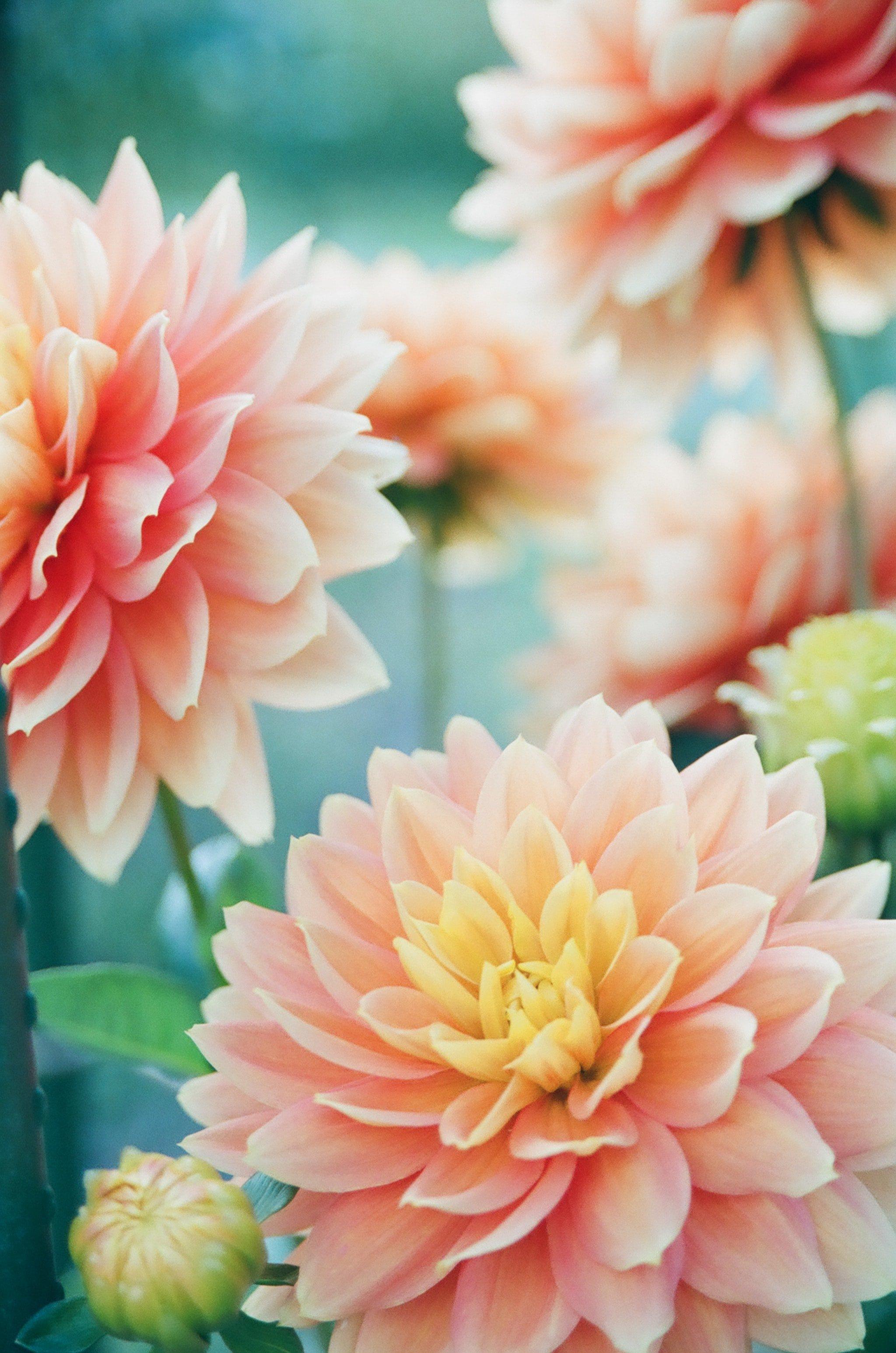 Fragrance family
Floral
Floral fragrances celebrate the delicious scent of flowers, being the richest source of inspiration for perfumers. The use of flowers in perfumes have been used since antiquity; from soft delicate flowers like freesia, muguet and blossoms, to narcotic flowers like jasmine, tuberose and gardenia... Enjoy, and smell the roses!
Compliment - extrait de parfum
Bloemen
Kwaliteit spat ervan af Hele mooie verfijnde jasmijn tuberoosgeur! Heerlijk in lente en zomer
Nathalie Lorson
Nathalie Lorson was born in Grasse and has been surrounded by perfumes all her life. Her father was a chemist at Roure Betrand Dupont (now Givaudan, one of the largest international perfume companies). She trained to become a perfumer at Roure and then worked at IFF and currently at Firmenich. With dozens of successful and beautiful perfumes to her name, she is undoubtedly a master of her art.