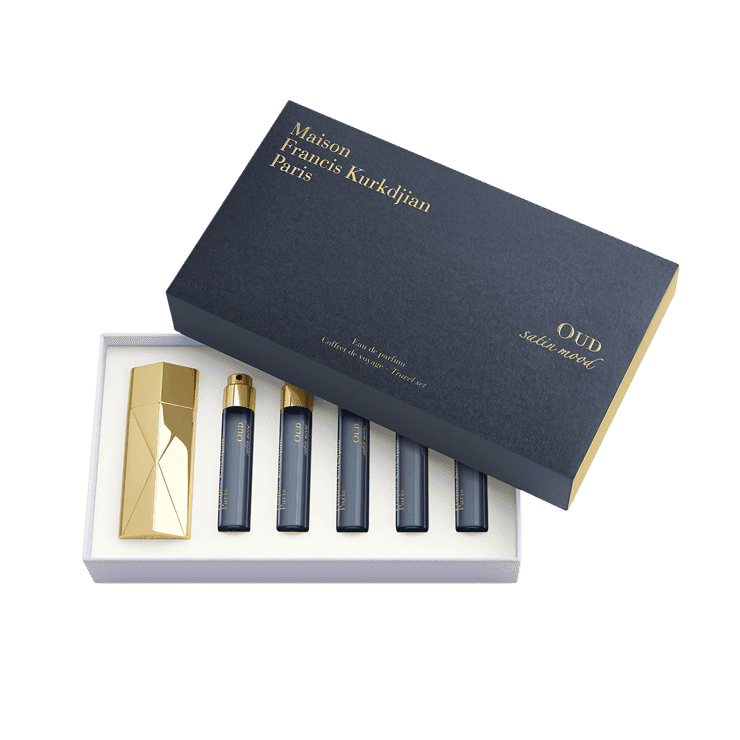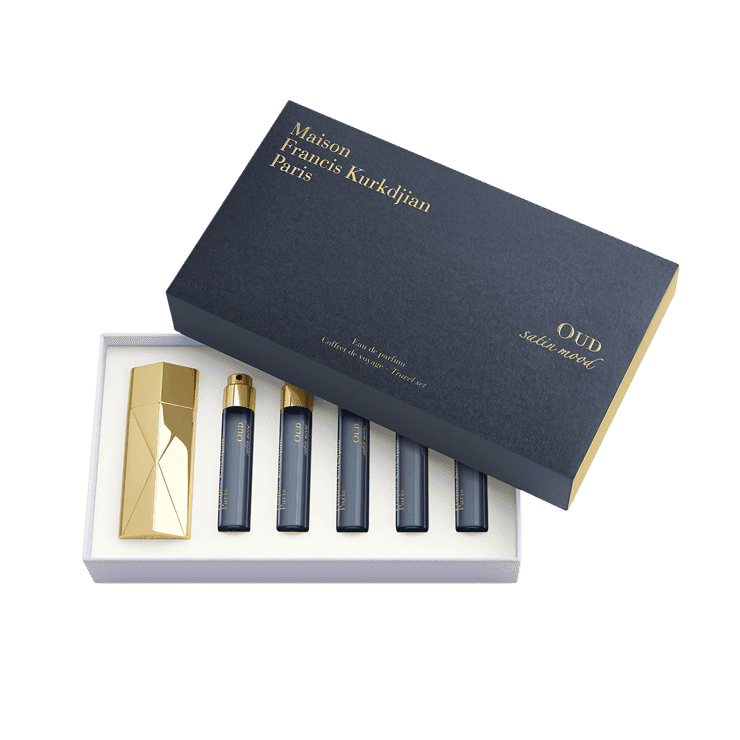 Daily worldwide shipping

Free shipping rates available

Free samples & gift wrapping
OUD satin mood eau de parfum is a wonderful addition to the "mood" series of Maison Francis Kurkdjian!
Oriental spices, elegant flowers and woody notes give this fragrance a silk touch. Sourced from Laos, the precious natural ingredient oudh blends exquisitely with rose absolute from Bulgaria and bergamot from Calabrial. Together these notes create a harmonious blend between the East and The West.
In this travel set you will find a travel set containing 5 x 11 ml, and a refined gold version of the precious Globe Trotter spray bottle so that you can take this beautiful scent with you in an elegant way. Tip: great to give as a gift, to someone else or to yourself.
Amber, Benzoin, Oudh, Rose, Vanilla, Violet
Maison Francis Kurkdjian hardly needs any further introduction: Francis Kurkdjian is a star perfumer who has been creating scents for impressive fashion brands before he started his own Maison in 2009. With great elegance, Kurkdjian knows how to combine the two cultures from his French-Armenian background into perfumes that suit everybody. Kurkdjian is versatile, creative, and a visionary, combining his passion for fashion with his knowledge of fine fragrances. His collection is a fragrance wardrobe, choose your fragrance on your mood and the moment.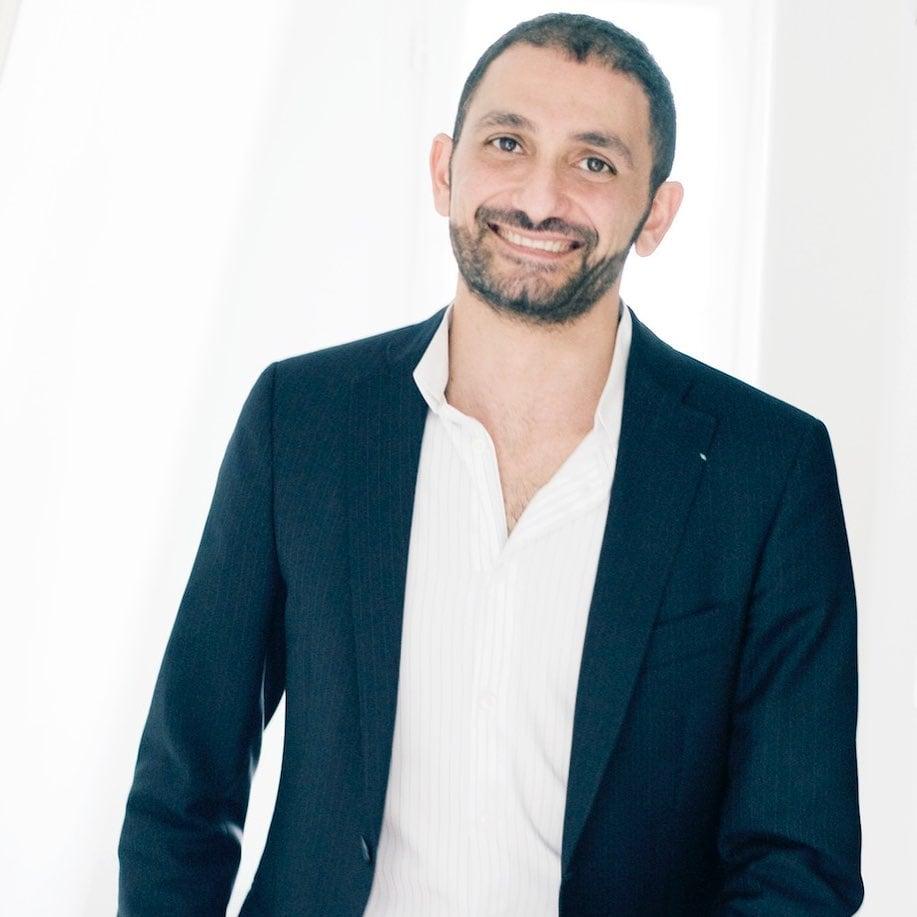 Francis Kurkdjian
Francis Kurkdjian hardly needs any introduction: this famous perfumer already made a name for himself at the age of 26 when he created the international best seller Jean Paul Gaultier Le Male. The following decade, Kurkdjian worked for prestigious brands, including Dior, Elizabeth Arden, Versace, Yves Saint Laurent, alongside collaborating with private clients. After working with big brands, Kurkdjian embraced a new opportunity and started his very own brand in 2009: Maison Francis Kurkdjian. Perfume Lounge was at the launch of this beautiful brand in Paris and was proud to introduce his brand to the Netherlands as the very first perfumery. Kurkdjian is versatile and creative. He elegantly combines two cultures of his French-Armenian heritage into fragrances with a natural richness. The collection of Maison Francis Kurkdjian is like a perfume wardrobe for different moments, emotions and moods.