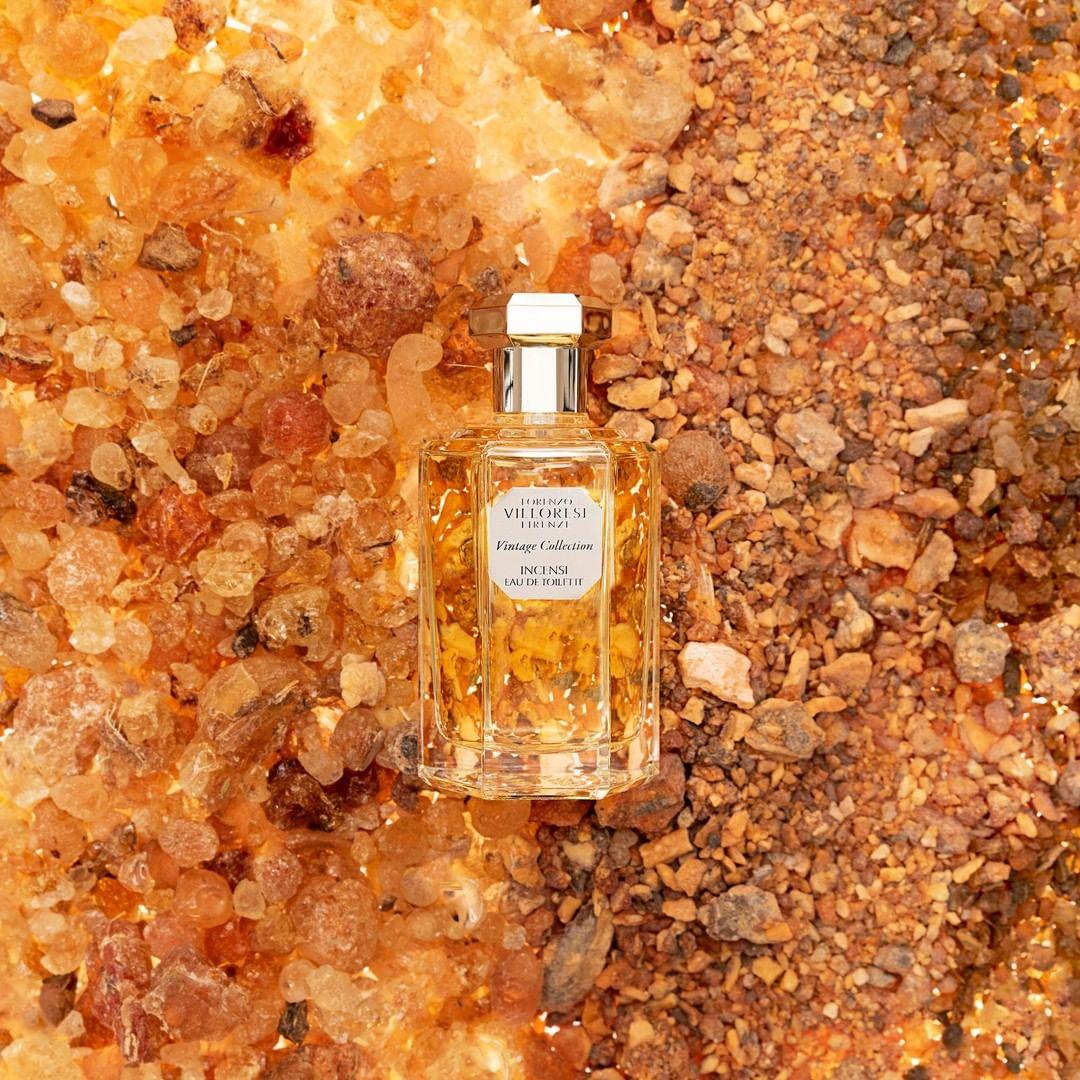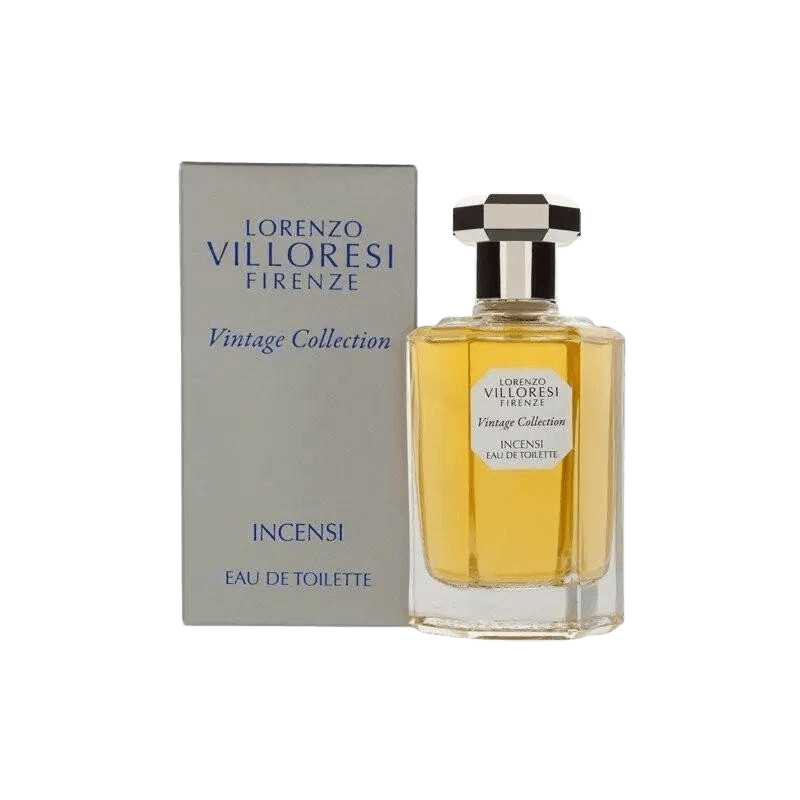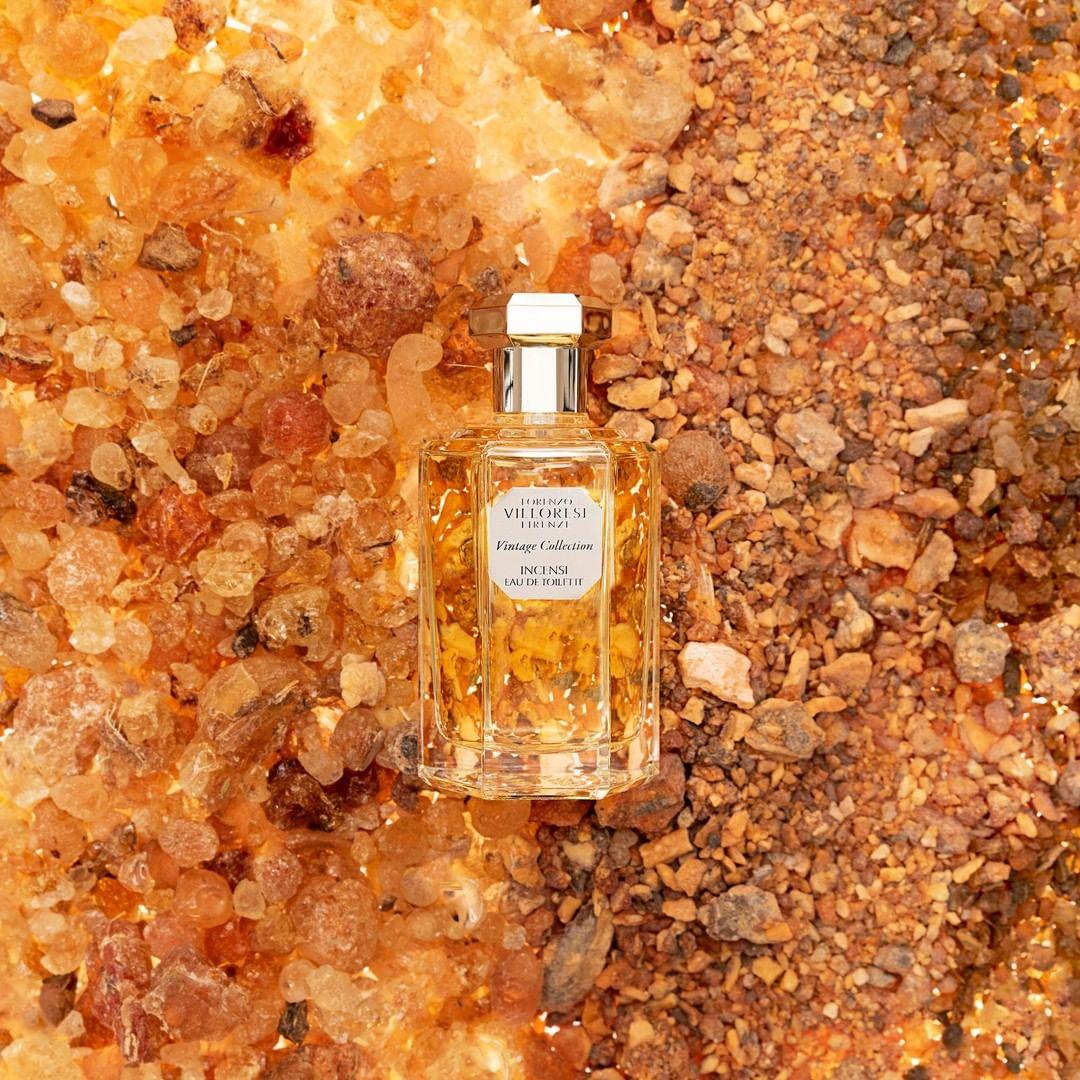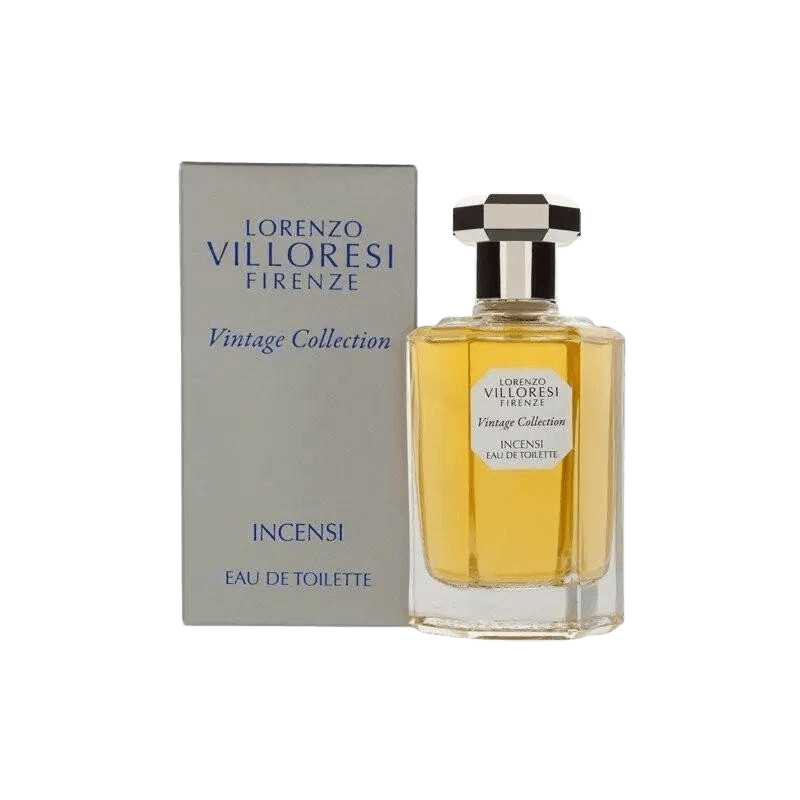 Daily worldwide shipping

Free shipping rates available

Free samples & gift wrapping
Incensi by Lorenzo Villoresi is like an ancient ritual:
Pure sap spilling from the tree, natural and balsamic evoking journeys along the spices trail. Enchantment of moonlight ceremonies.
Fresh notes of sour apple and orange blossoms infused with myrrh, poppy, and resinous woods. A must-try for incense lovers!
Cinnamon, Incense, Mimosa, Sandalwood, Styrax, Juniper, Galbanum, Pepper, Opoponax, Elemi, Apple, Benzoin, Lemon, Cistus labdanum, Myrrh, Bergamot
When Lorenzo Villoresi started his company, he created a series of 'solo-themed' fragrances inspired by the world of perfume classics. The Vintage Collection is only available in his atelier in Florence and in selected stores such as Perfume Lounge. We are happy and proud to be able to have these artisanal creations by Lorenzo Villoresi in our collection.
Fragrance family
Woody amber
The best of woody scents combined with the warmth of the oriental scent family. Here flowers do not play a leading role, but wood notes dominate. Take sandalwood accompanied by patchouli for an earthly character.
Incensi - eau de toilette
Heel bijzondere geur
Ik ben dol op incense, en heb via perfume lounge verschillende samples geprobeerd. Ook een sample van Vincenzo Villoresi s Incensi. Het is een heel bijzondere geur, het omhult je als het ware in een deken van warme incense, maar niet overheersend. Tegelijkertijd is het ook een verkoelende geur, heel bijzonder. Je moet wel echt van incense houden, en ik zie het als een persoonlijke geur omdat het bijzondere herinneringen en emoties oproept. Ik ben er heel blij mee. Daarbij is de perfume lounge een bijzondere parfumerie, ben zo blij dat ik het ontdekt hebt. Heel lief dat ik nadat ik de sample ontdekt heb en er een fles van besteld heb, er drie samples met incense geuren bij zaten. Wat ontzettend attent. Heel hartelijk dank. Ik zal zeker nog vaker terugkomen bij de Perfume Lounge. Dank!!!!!!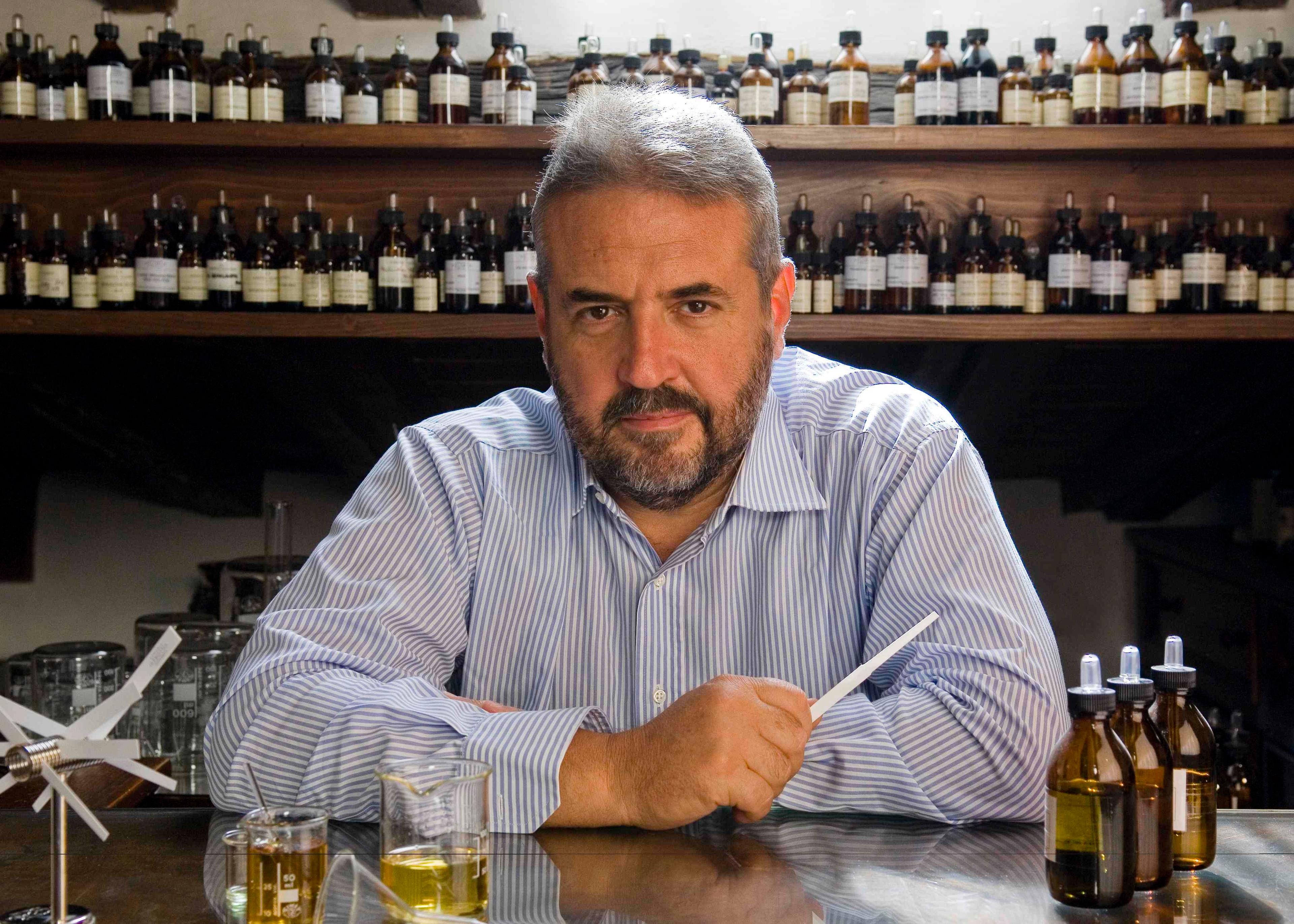 Lorenzo Villoresi
How lucky the world is, for this Italian researcher in Ancient Philosophy to find his calling as a talented perfumer. Thanks to his many trips to the Middle East with its rich palette of flavors and scents, Lorenzo Villoresi was inspired: he decided to distill essential oils himself. This led to creating his own fragrances. Lorenzo's talent was confirmed in 2006 after he won the Prix Francois Coty. This is the most important recognition for a perfumer's artistic career, and he won it as the first independent perfumer! Lorenzo's most loved fragrance is Teint de Neige. A unique and very powdery perfume.