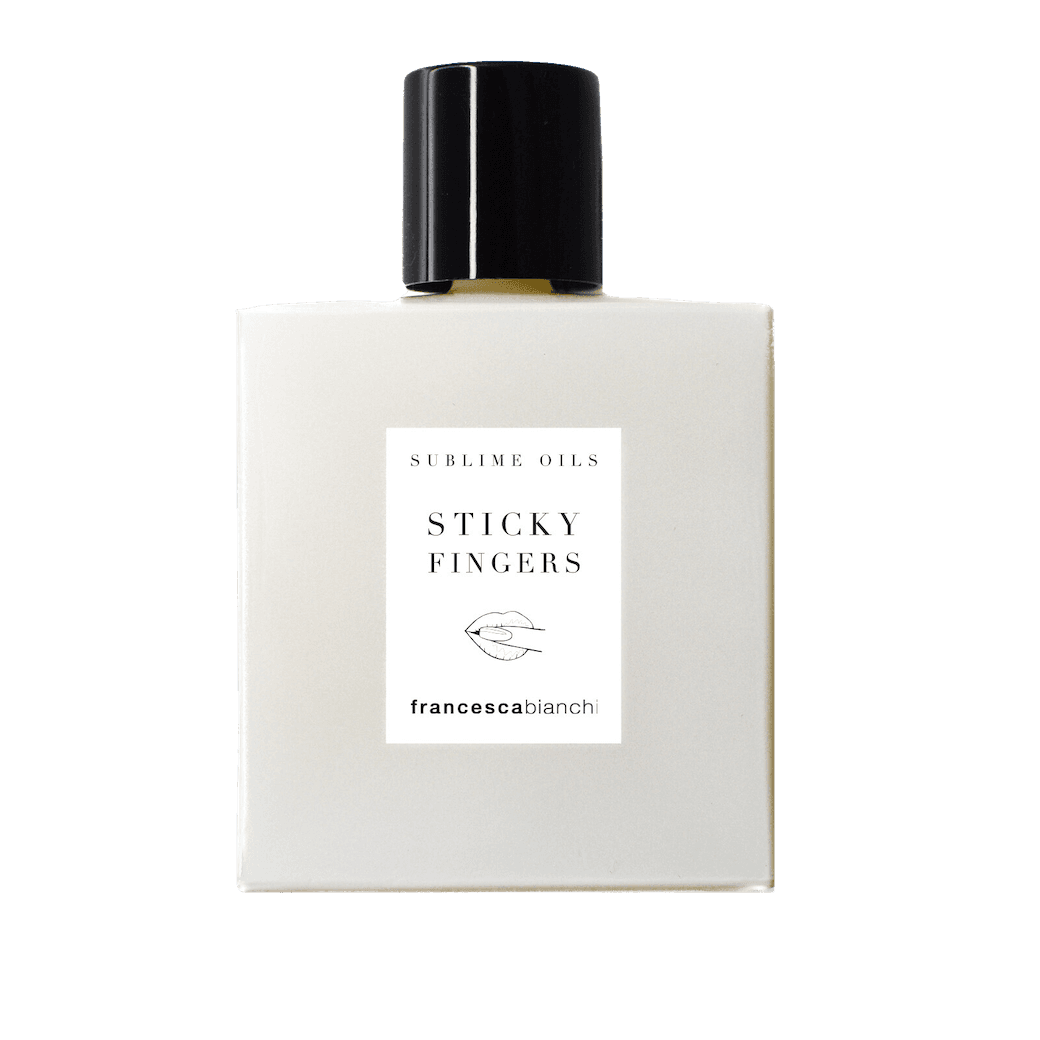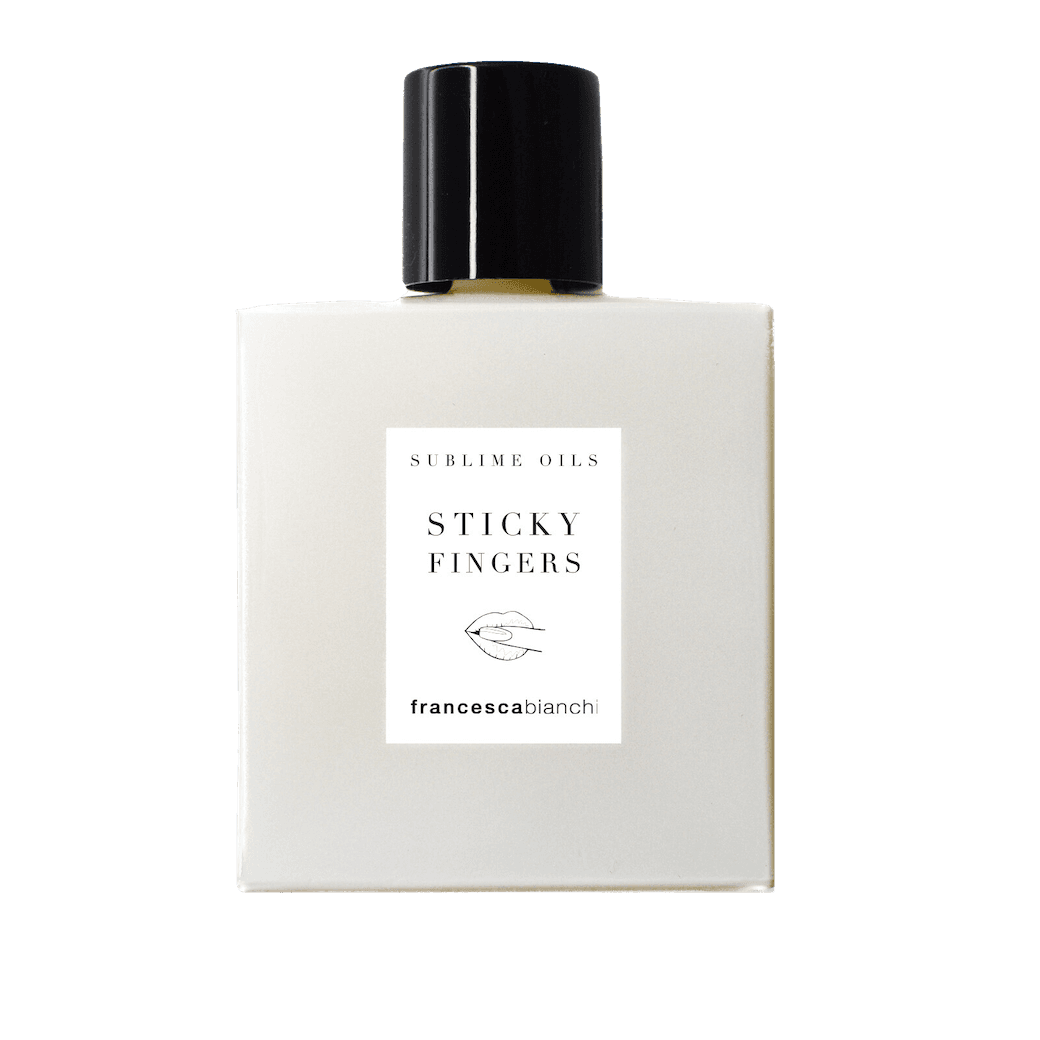 Daily worldwide shipping

Free shipping rates available

Free samples & gift wrapping
Silky, perfumed body oil with the full scent of Francesca Bianchi's Sticky Fingers. This body oil gives a silky skin feeling and a long-lasting fragrance experience. This oil can be used to perfume body, hair, and beard oil.
Sticky Fingers is Francesca's tribute to patchouli: seductive, elegant, and rock-chic with lots of creamy iris butter, and a large dose of tobacco, making it edgy.
It is somehow wild and carefree, dangerously dressed in leather but playful. The dry-down gets softer and more complex, thanks to rich iris butter which makes the whole atmosphere smoother and more intriguing. But don't be fooled by the iris, no romance is going on here: tobacco leaves are rolled, the leather jacket is eventually thrown somewhere and the delightful and tempting smell of skin finally emerges.
Tobacco, Tonka beans, Cinnamon, Sandalwood, Coriander, Castoreum, Heliotrope, Orris, Leather, Musk, Patchouli
Francesca Bianchi's perfumes are sensual, intimate and provocative. "Made by Italian hands", a beautiful statement to describe this brand of Amsterdam-based and independent perfumer Francesca Bianchi.
The Italian perfumer Francesca Bianchi started with her first creations in 2016. Luca Turin rated her Angel's Dust with 4 stars! At the age of 28, her fascination for essential oils started. This grew out to be a true passion which she converted into creating perfumes. We enjoy working together with this extremely passionate and crafty perfumer. With great pleasure we co-created Cuir Soyeux, a limited edition creation by Francesca, to celebrate our 10 year anniversary.
Fragrance family
Boozy
Boozy fragrances bring you the sensorial pleasures of spirits. Indulge yourself with the sensual smell and warmth of whiskey, cognac, amaretto, or get the zesty kick of a minty Mojito on a hot summer's day! The flavor and aroma combinations are endless and a great inspiration for perfumers!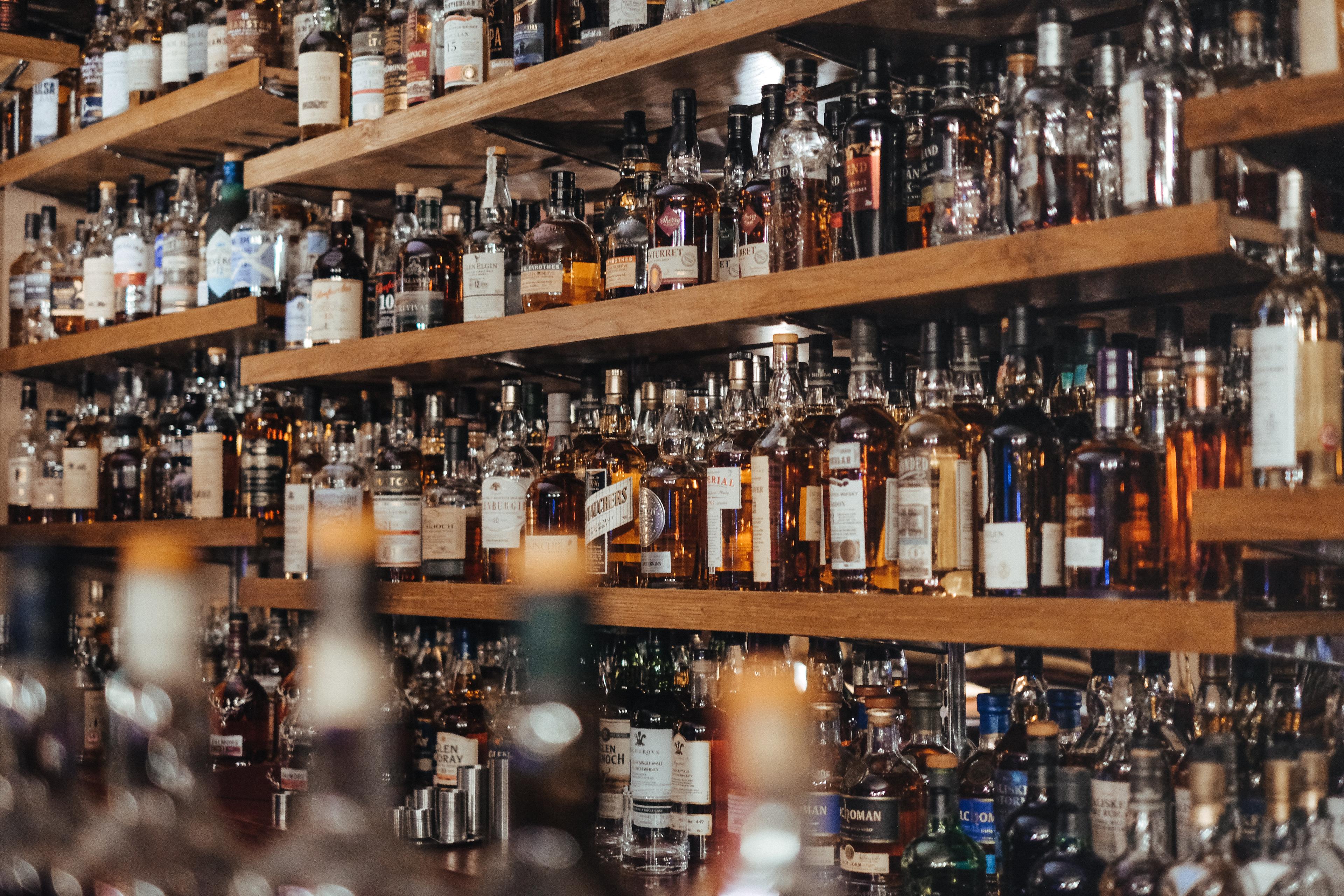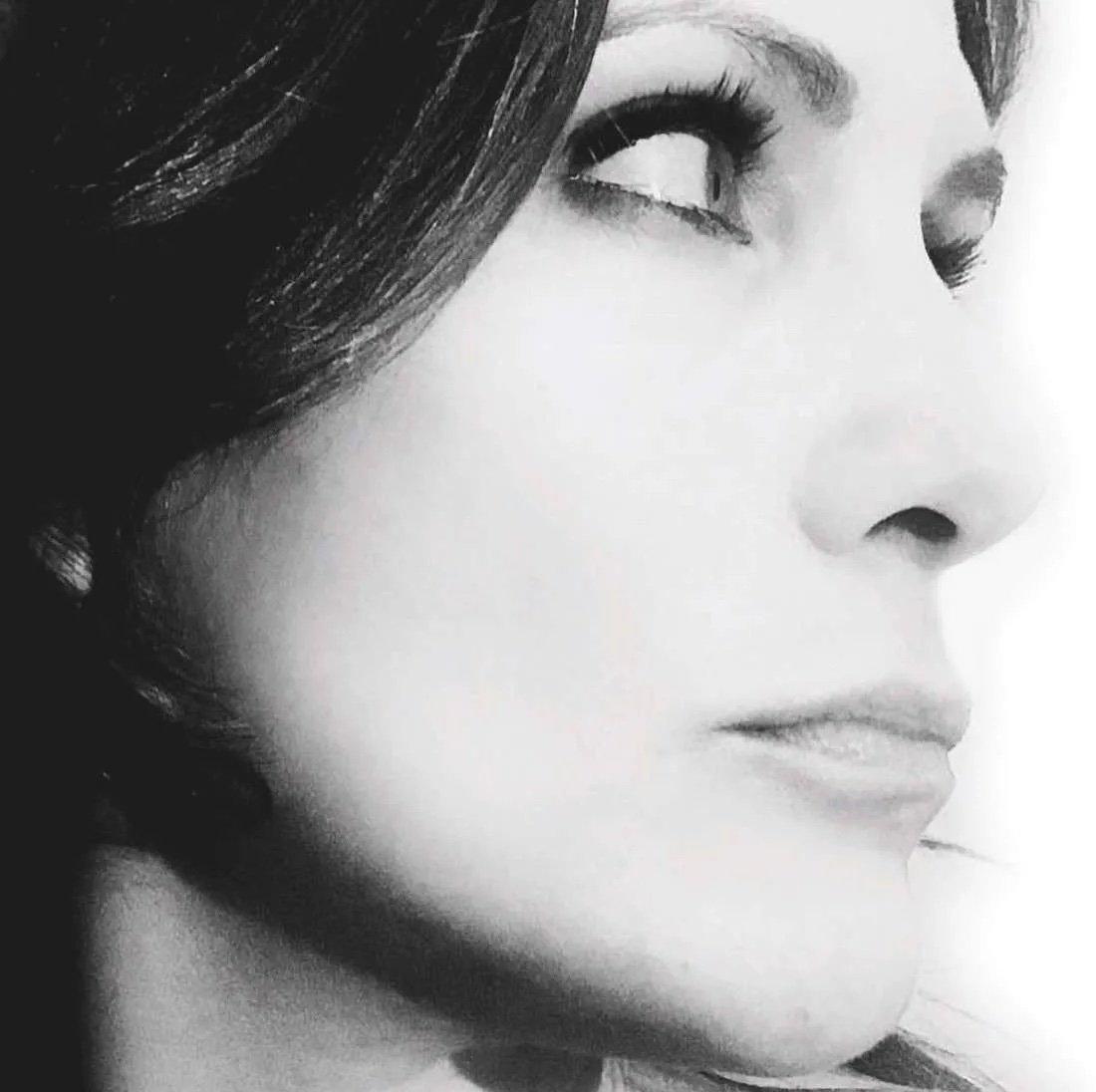 Francesca Bianchi
Francesca Bianchi's perfumes have gained a reputation for being sensual and provocative, all unusual, powerful and distinct extrait de parfums. "I am mostly inspired by the power of what it means to be human, by the wish to connect with people's inner life, the desire to spark an emotion in them and make them feel at home in their own bodies, offer solace, or just a quick fix for a bad day." Click here to read more about Francesca Bianchi.